(If you find the below post useful and decide to purchase your first Erin Condren planner, please use my referral link here to create an account and get $10 off your first order- I'll, in turn, get $10 off my next order. Which will then make Nate very happy. So it's a win win win! So here! Go shop!)
First things first- If you're an addict for stationery, notebooks, organization, or most importantly, planners- This post is for you.
If you're not, please kindly close the tab and have a wonderful day, because my crazy side is about to come out and it's not gonna be pretty. ;)
Hi, my name is Jensey, and I'm a planner addict. I can remember when my middle school came out with planners for students that had every week written out with lines to write homework and assignments for each class and honestly- The first day I used my planner was one of the best days of my life. (I sort of wish I was kidding, but then when I really think about it I get all nostalgic and nope- Definitely a top 20 day for me.)
I remember scoffing at my classmates, those poor souls, who didn't understand the beauty of this life-changing organizational tool. Through stickers, pretty pens, and writing just a tad slower than you normally do to ensure perfect penmanship, my planner became my tool to get me excited to write out homework assignments (and then cross them off when I finished them!)
When Google Calendar came out, my friends and then-boyfriend Nate loved the ability to keep track of everything in one place, but it sort of horrified me. I hated feeling tied to my computer and I could never seem to remember anything- Was our session tomorrow or a week from tomorrow? I'm absolutely a write-it-down-and-remember-it sort of girl, so typing in an appointment did nothing for my short term memory.
I stuck with paper planners and for a while was hooked on Sarah Pinto planners- They were simple, had a good design, and got the job done. But while they helped with keeping my blog calendar and queue in order, it couldn't handle the job of organizing the rest of my life too… And that's when on one very late night on Facebook, I discovered the wonderful world of Erin Condren by a girl from high school who probably doesn't even know we're Facebook friends.
Blog friends, meet my 2013 Erin Condren Planner. These planners come with tons of beautiful cover options, or you can upload your own. I chose to use the painting Patrick did of our first home for my cover, and my only complaint about it was that one year wasn't near enough time to look at this beauty! I think if my 12 year old self knew this was what future Jensey was using as a planner, well- "proud" wouldn't even begin to describe it. ;)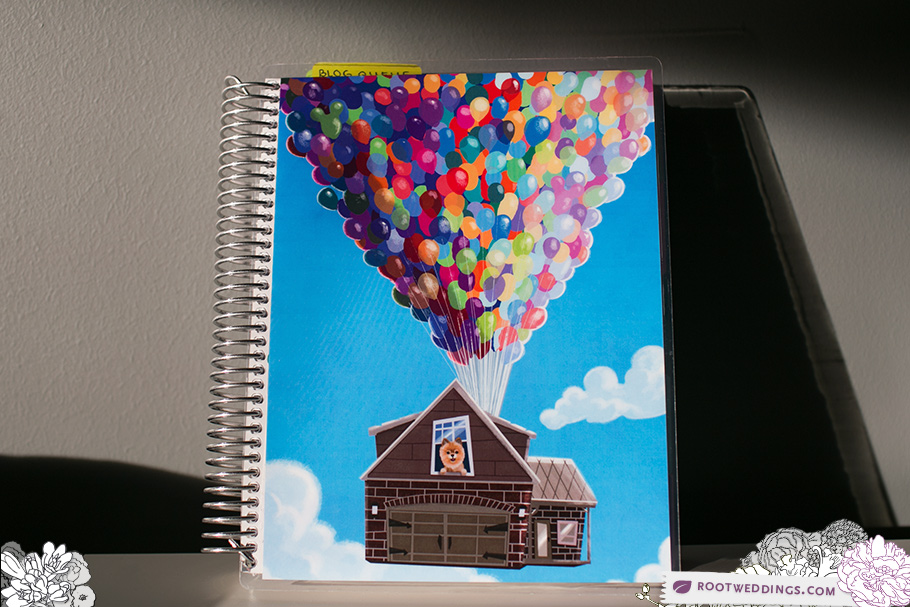 For 2014, I opted for my favorite Disney photo with a lil' inspirational quote, because I'm in a bit of a slump and sort of needed one. This year, the Life Planner covers are interchangeable. This is really cool for people like me who take forever to decide on a cover, but I'm curious to see how well they stay on throughout the year. The other cover I ordered was the turquoise platinum Life Planner which you can see here, because I'm too lazy to swap covers and take a photo because I forgot! :)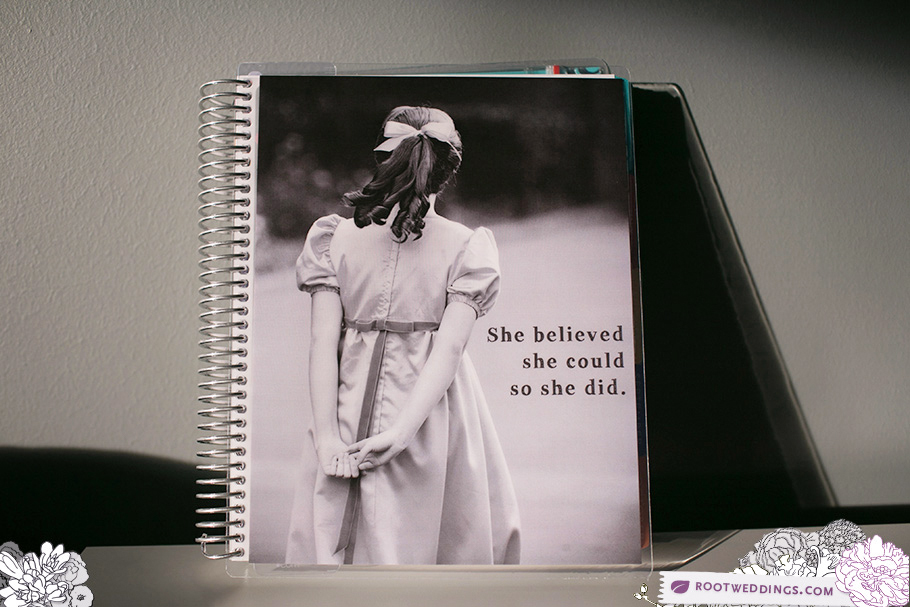 Some detailing of the foil planner.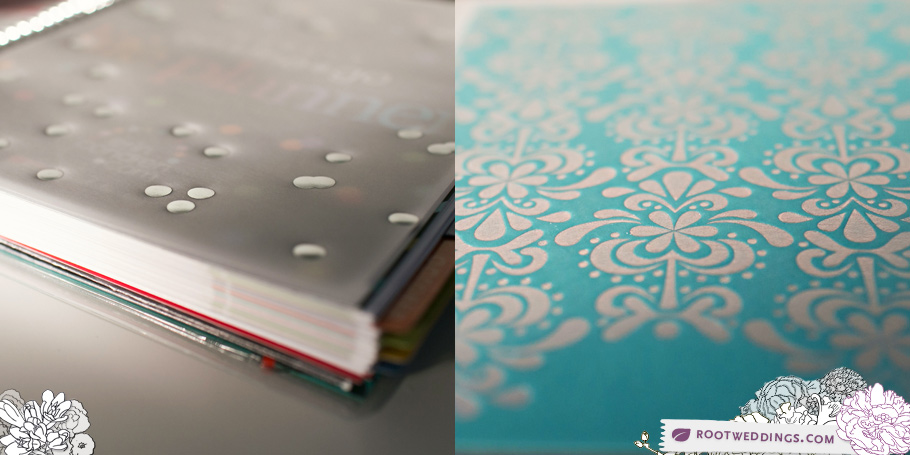 The bad: Both covers arrived with the laminate messed up! The good : Erin Condren's customer service team is great and already working on sending me two replacement covers.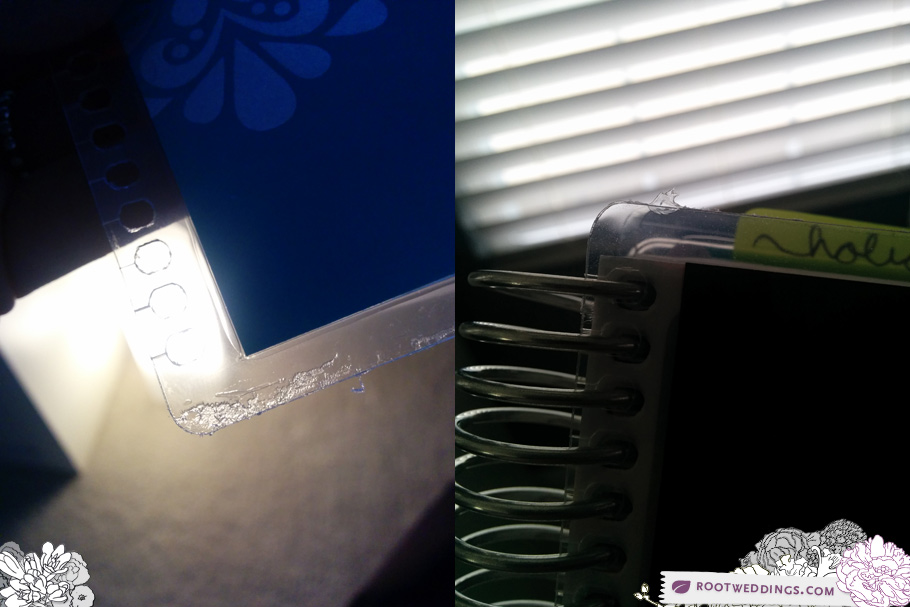 Two sections in the inside of my planner: A year at a glance and monthly section, which I use to schedule my Root Photography blog posts.

Here's what a weekly view looks like when you get it…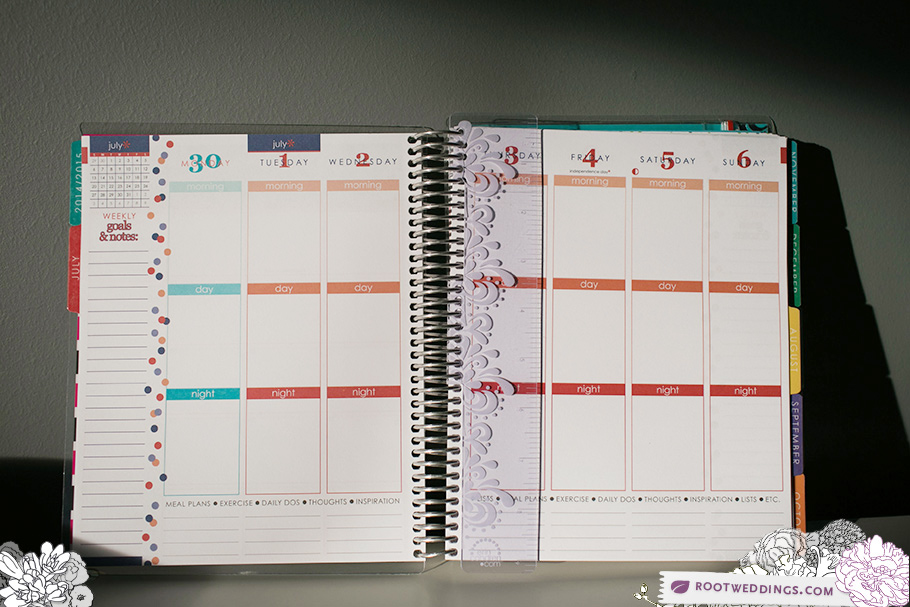 … And after it's Jensey-fied a bit :)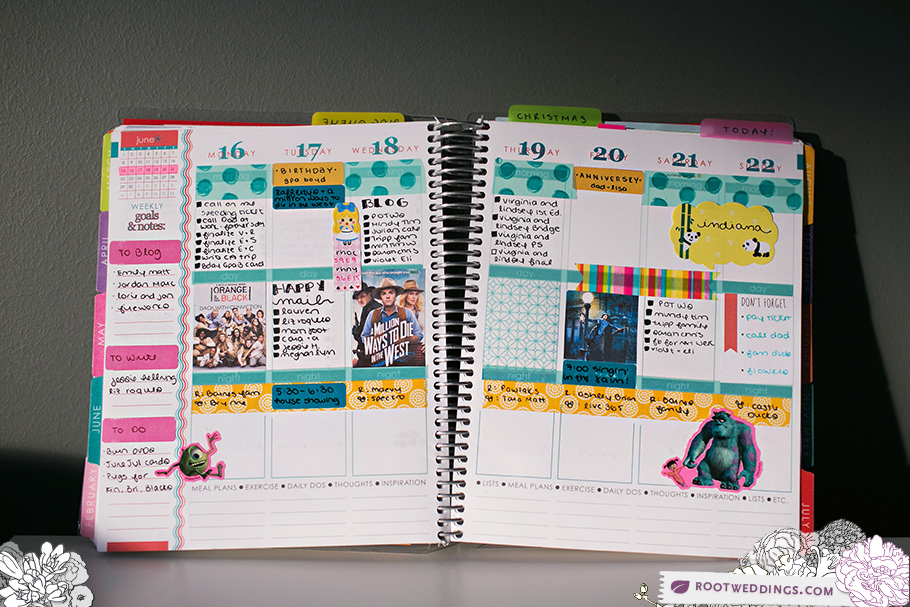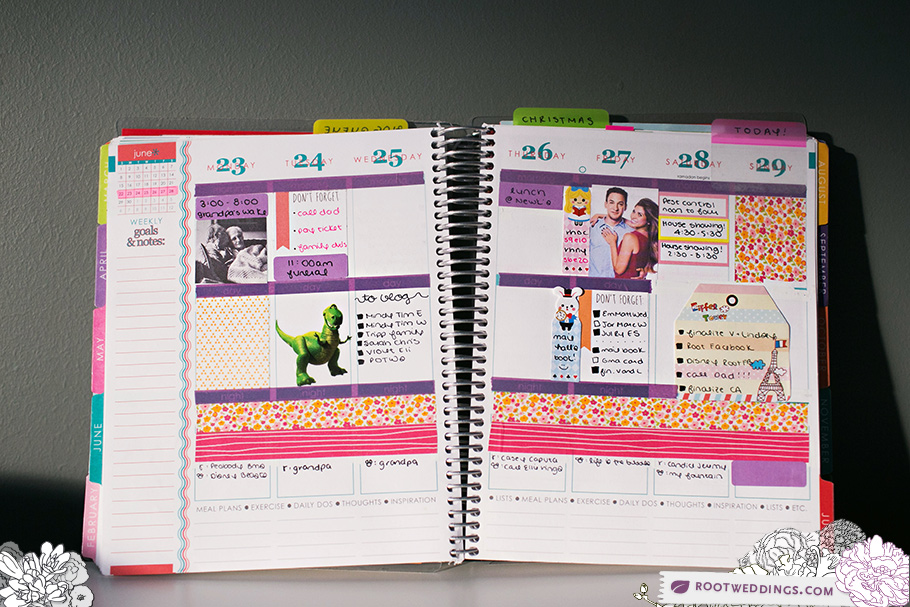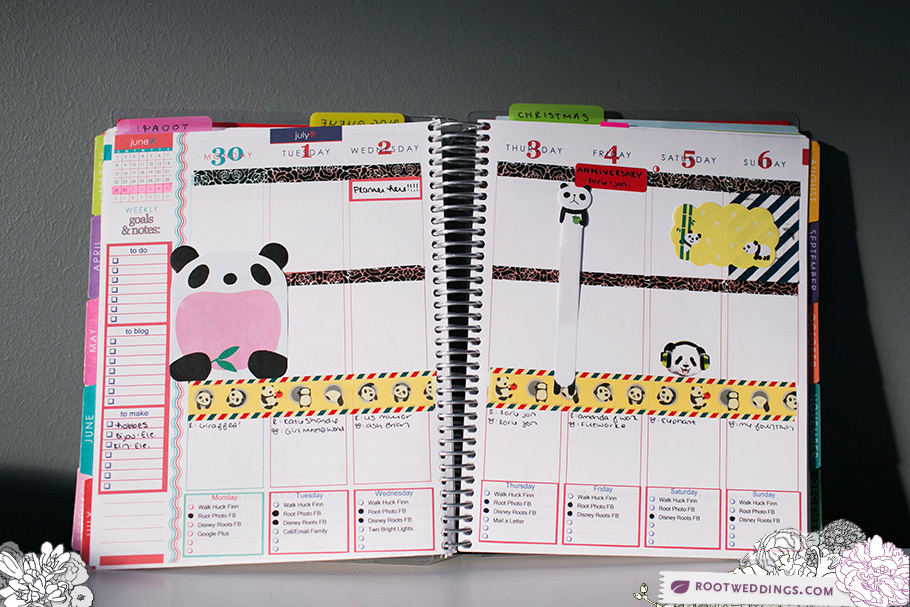 The notes section as it arrives…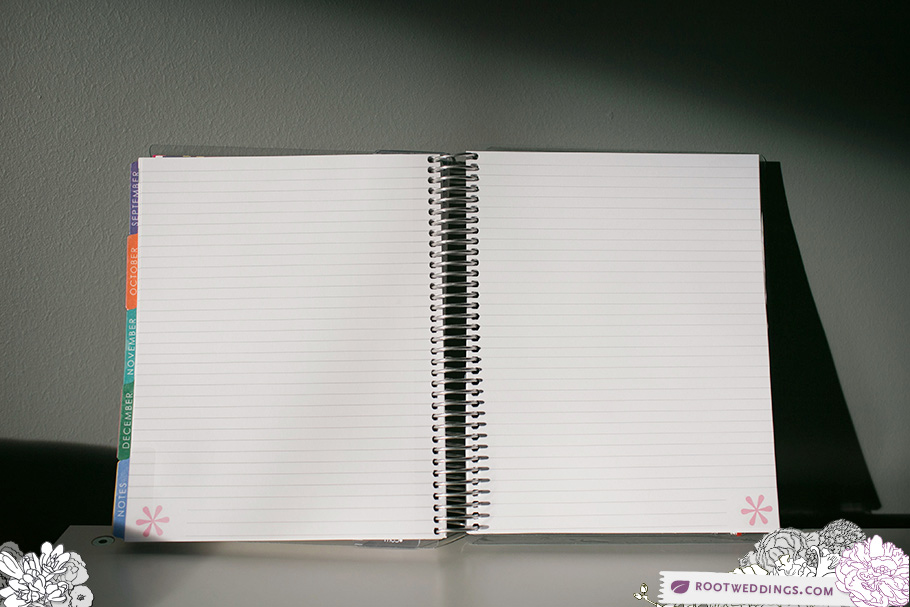 … And then after I change it into my blog queue!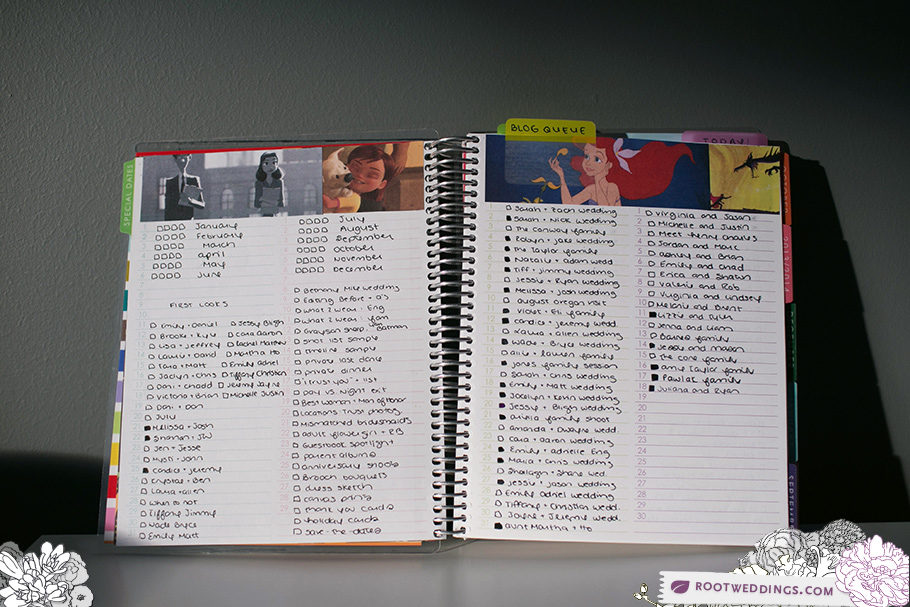 Details for the laminated tabs that come with the planner and then the re-positionable plastic tabs I use in the notes section.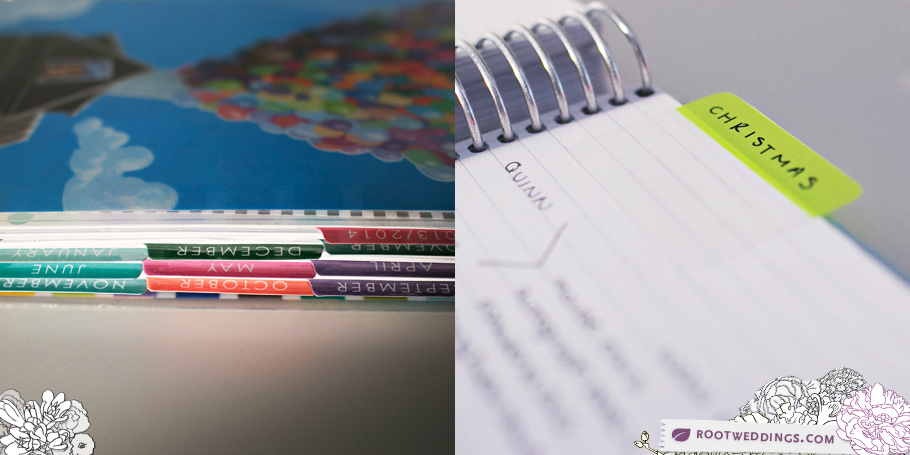 Every planner comes with a sturdy folder in the back to hold labels and whatever else you throw back there, and shoot- I forgot to take a photo, but it also has a clear zipper pouch that I use for coupons, photos, receipts, etc.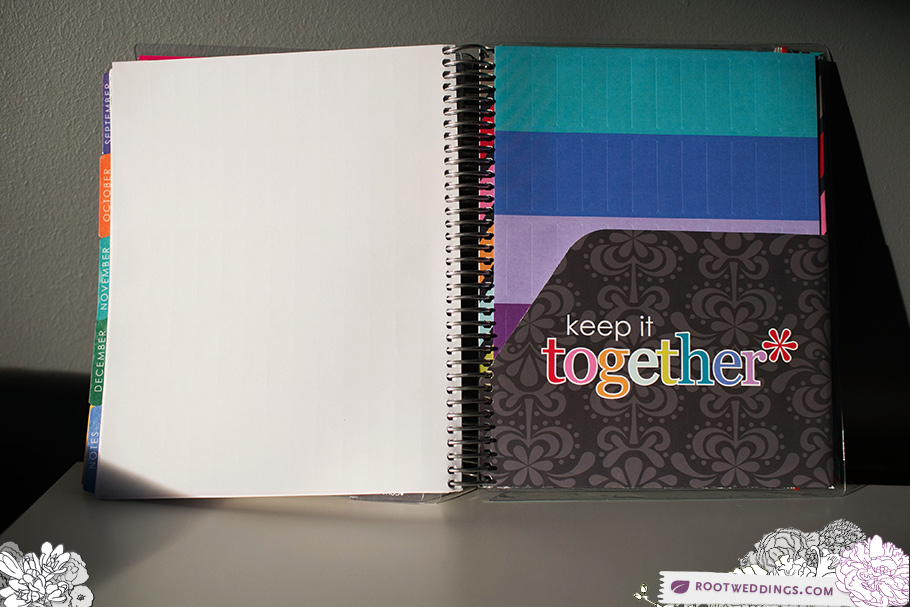 Last year's planner had a perpetual calendar in the front section- Totally impracticable for anyone who used it because you had to transfer birthdays over every year to your new planner. This year, the planner came with this little cutie that slips in your "keep it together folder."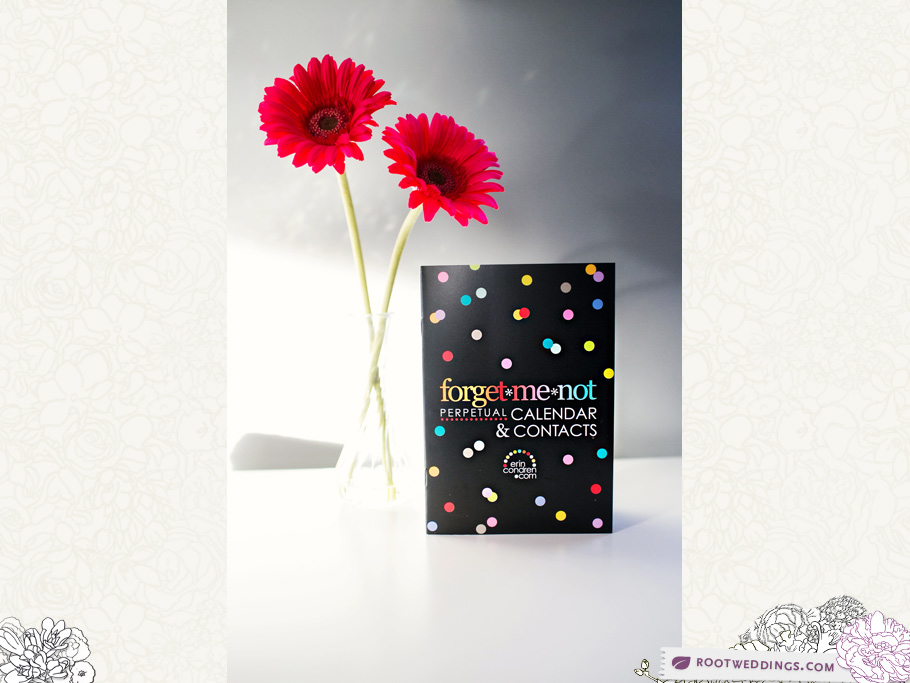 Using this calendar printable and some washi tape, I'm now using it for my Dis Roots blog calendar and queue. Maybe it'll inspire me to start blogging over there again soon! :)
So, there you have a look into my crazy. But really, for me, there's no better way to keep my life organized than a paper planner. And I love these because I can track everything from where I am in work to what to make for dinner each night… It really does work as part of my brain!
Be sure to check out the 2014 Erin Condren line, which includes teacher lesson planners, wedding planners, and more! And don't forget if you're making your first order on the website, pretty please use this link to create an account for $10 off your first order. Happy shopping, fellow crazies! :)