Amanda has been following our work for years, since our very first Disney wedding, Carrie and Patrick! <3
Catie and Amanda met through work where they're both oncology nurses. They live in Jacksonville but spend a lot of time at Disney, where both proposals took place. They've known they wanted a wedding at the Swan and Dolphin since the beginning, and we were extra excited, because we've never done a wedding there! This was our first post-Covid wedding on property, and I'd be lying if I didn't say I had a little lump in my throat walking through the Boardwalk lobby with my camera!
Special thanks to this vendor team! <3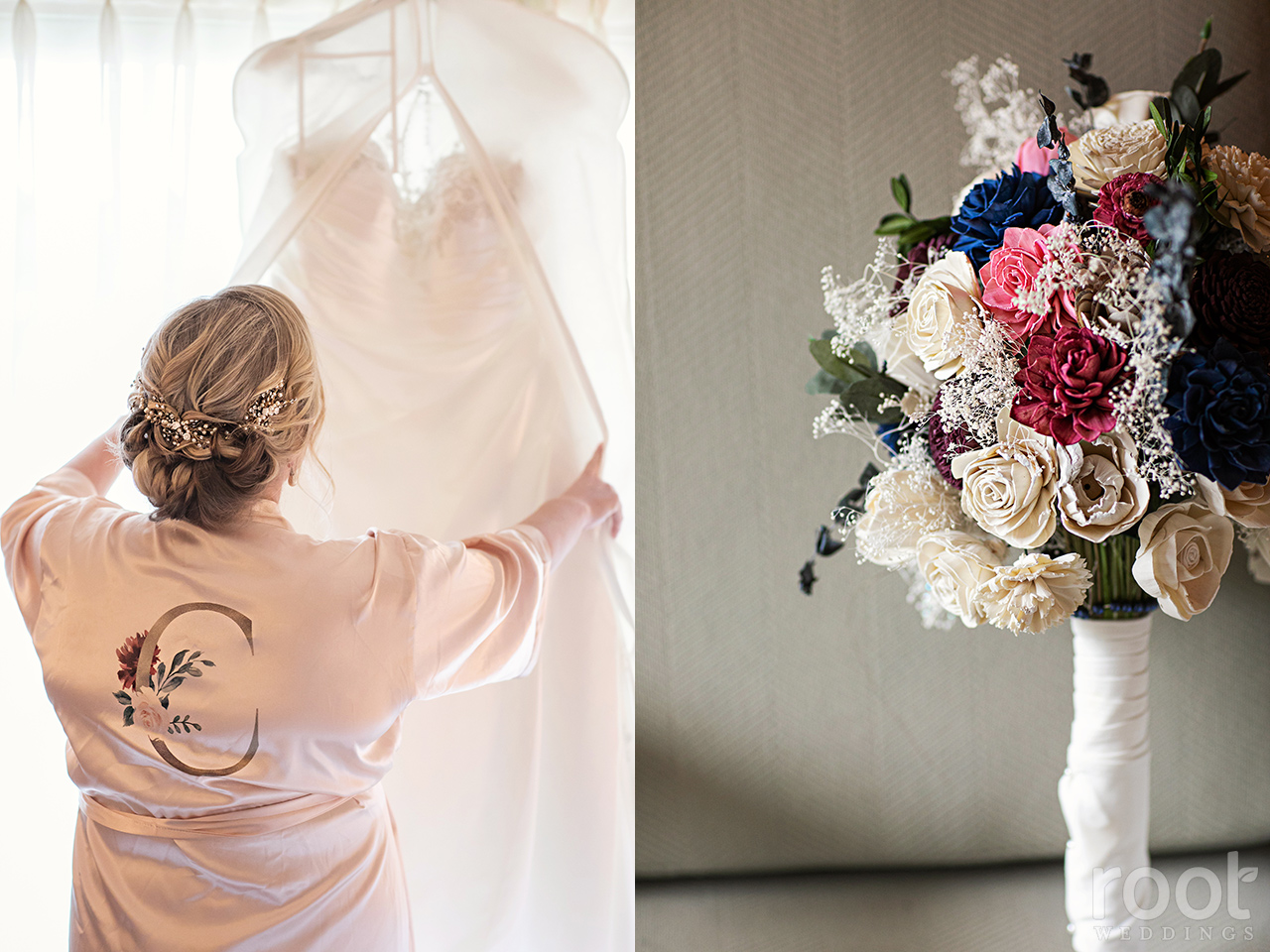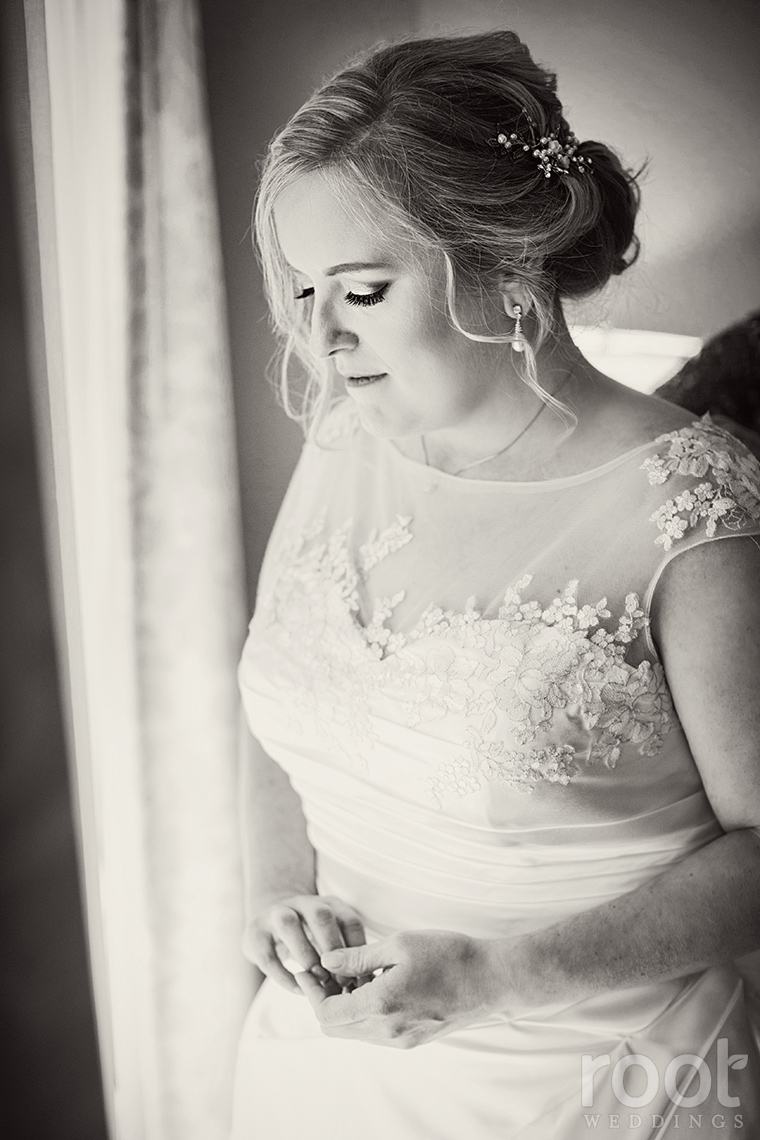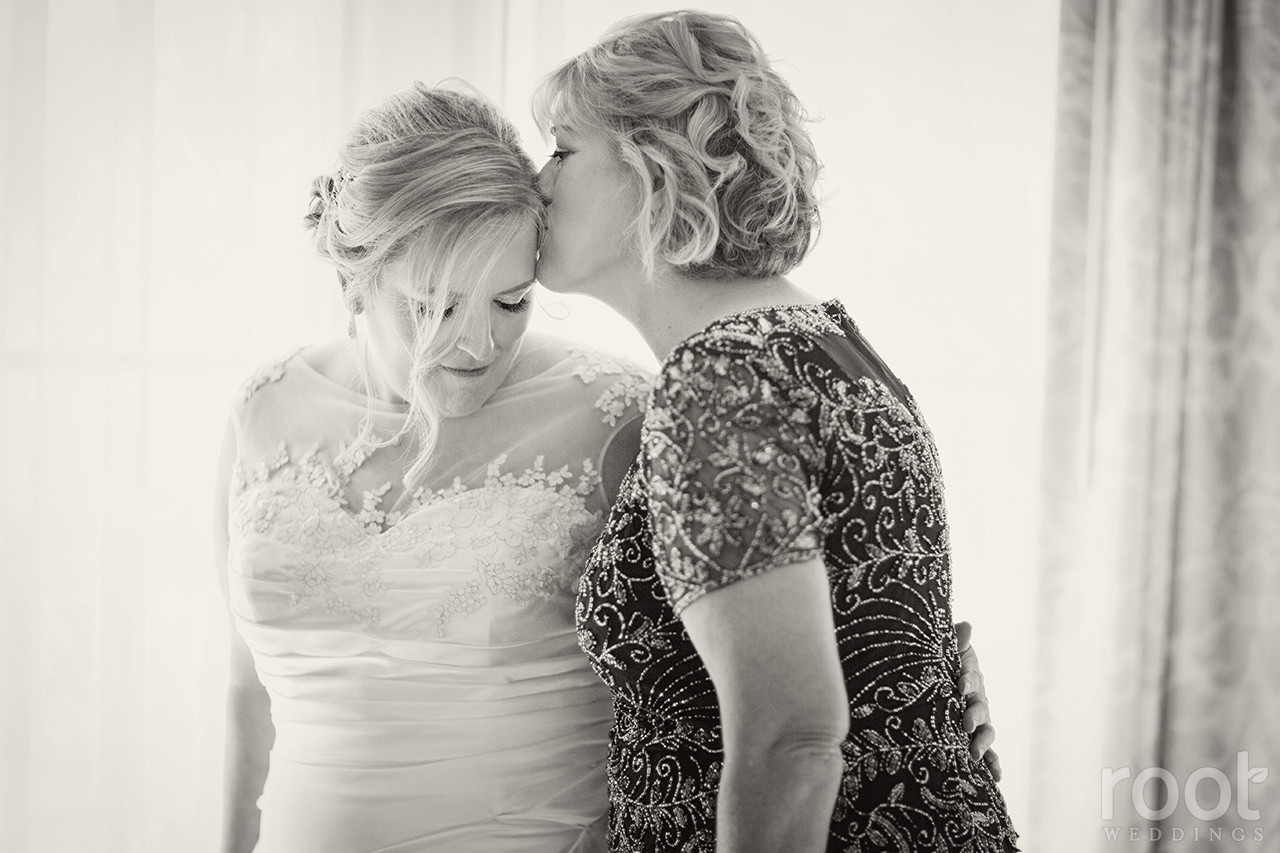 Even now when Amanda's laces become untied around her parents, her dad ties them. :) Amanda made sure he had the honor on her wedding day to tie her wedding shoes. <3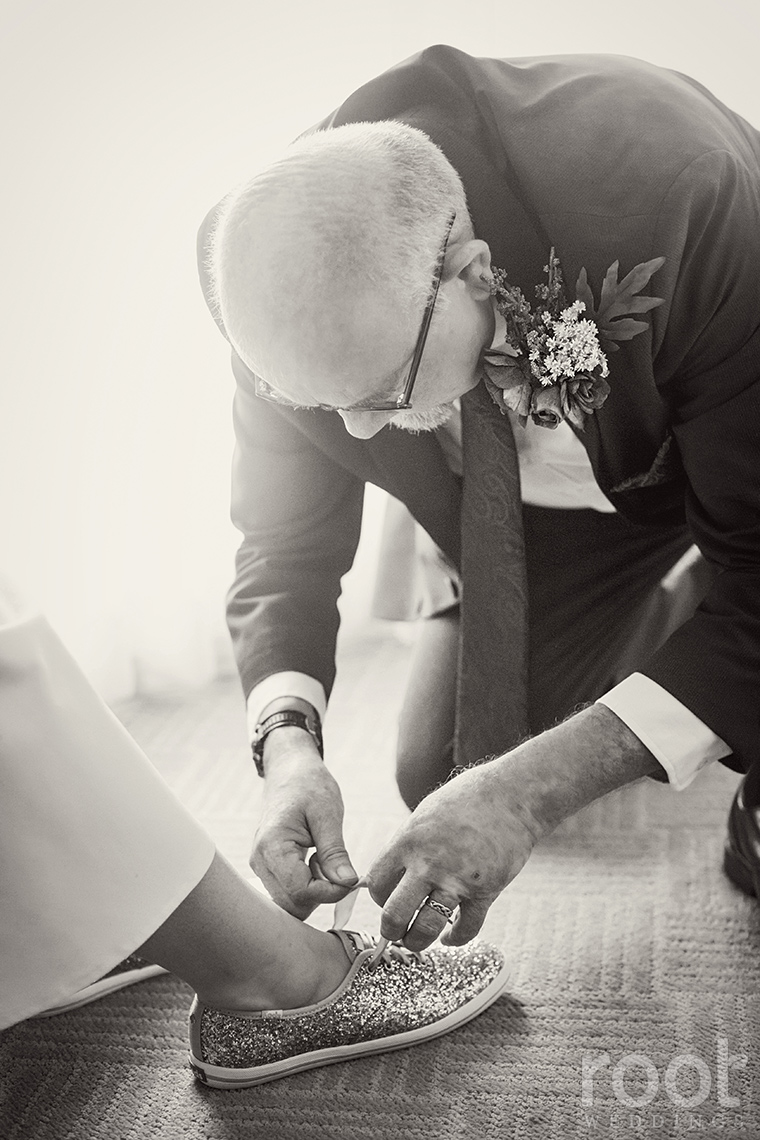 First looooook!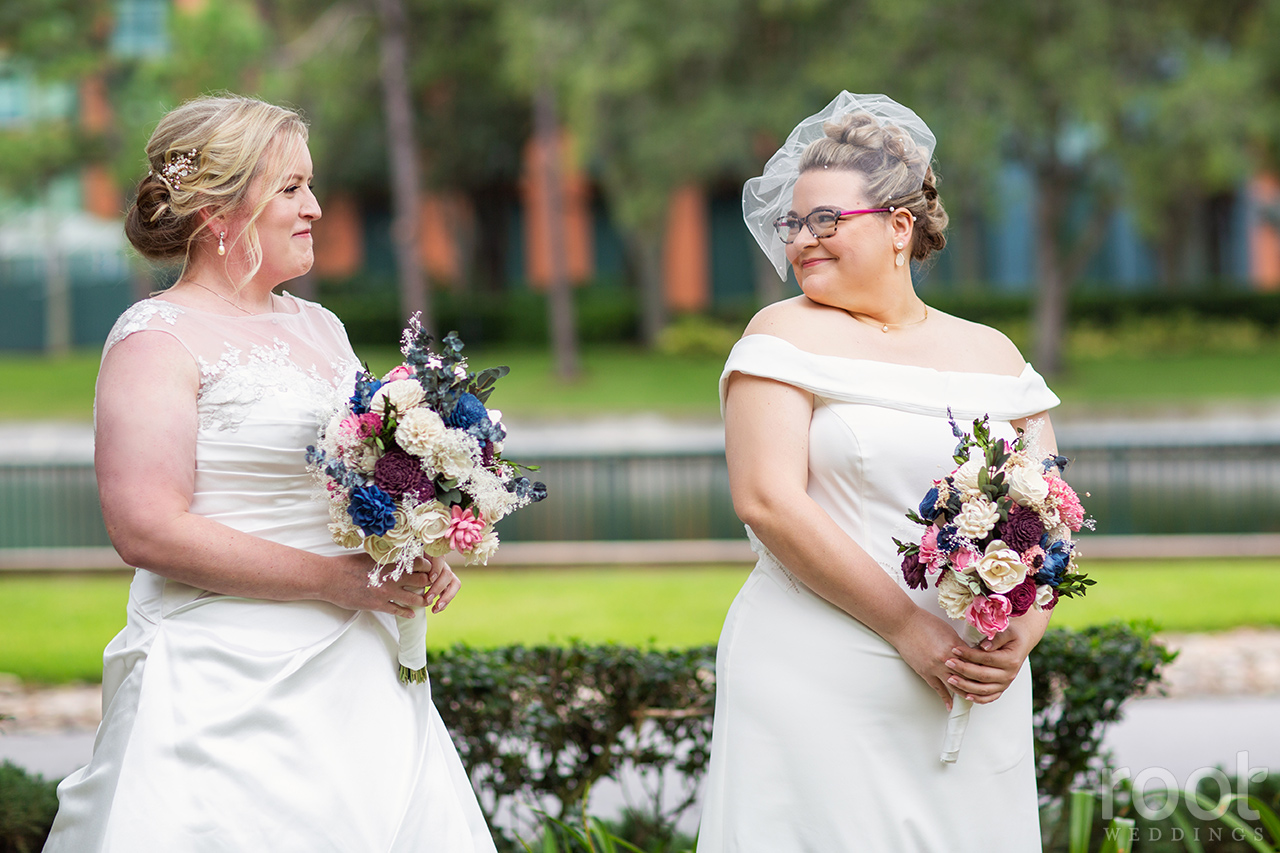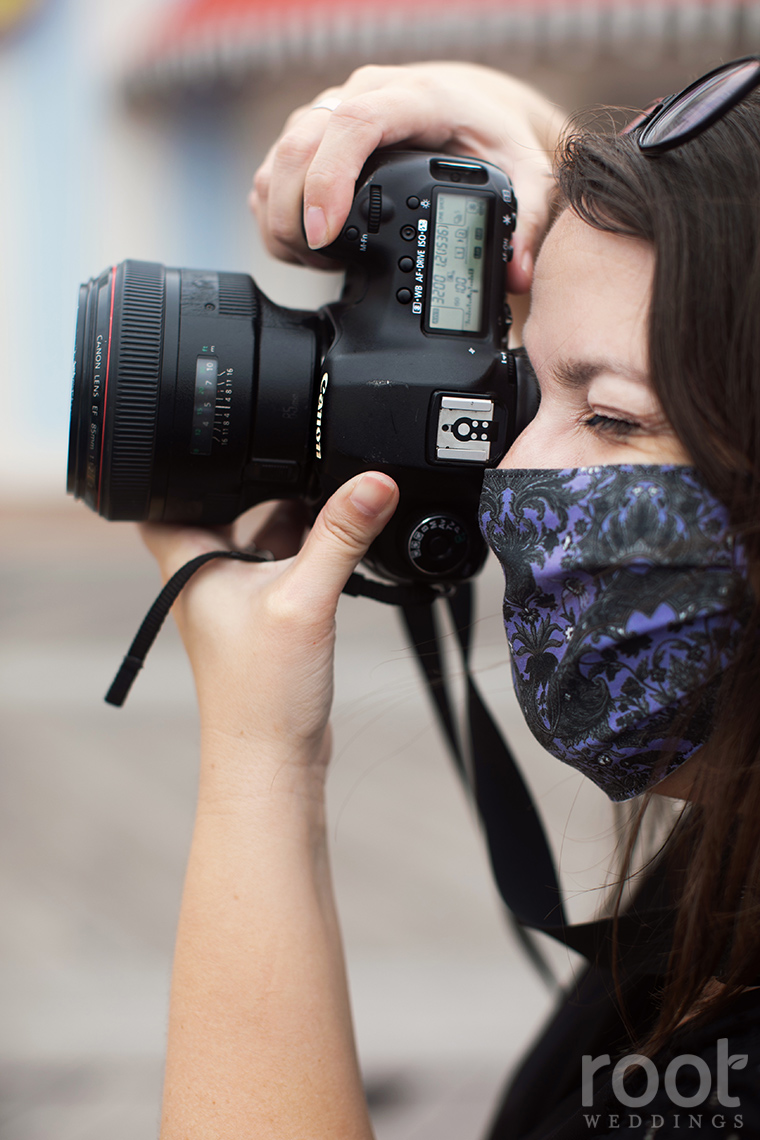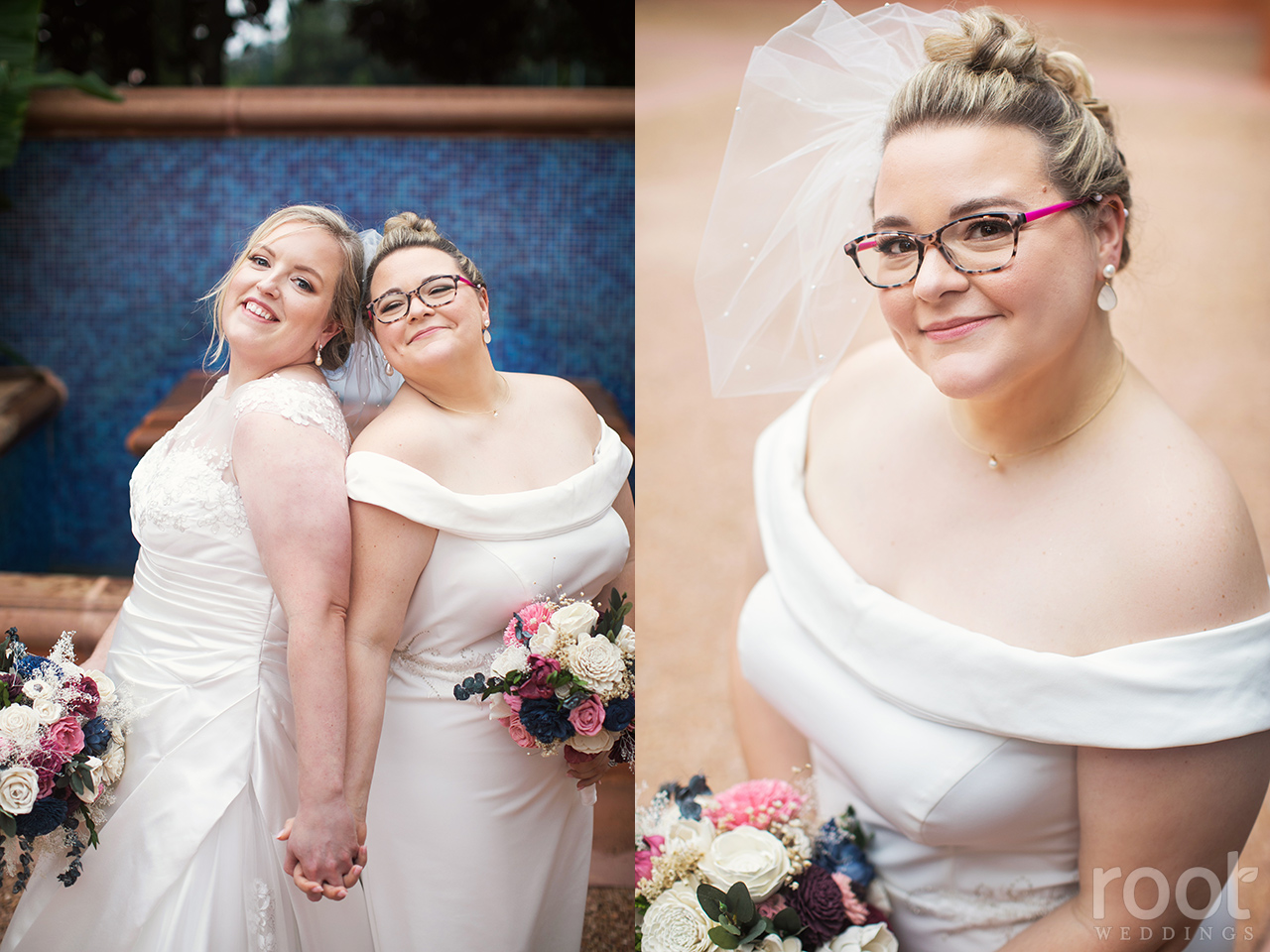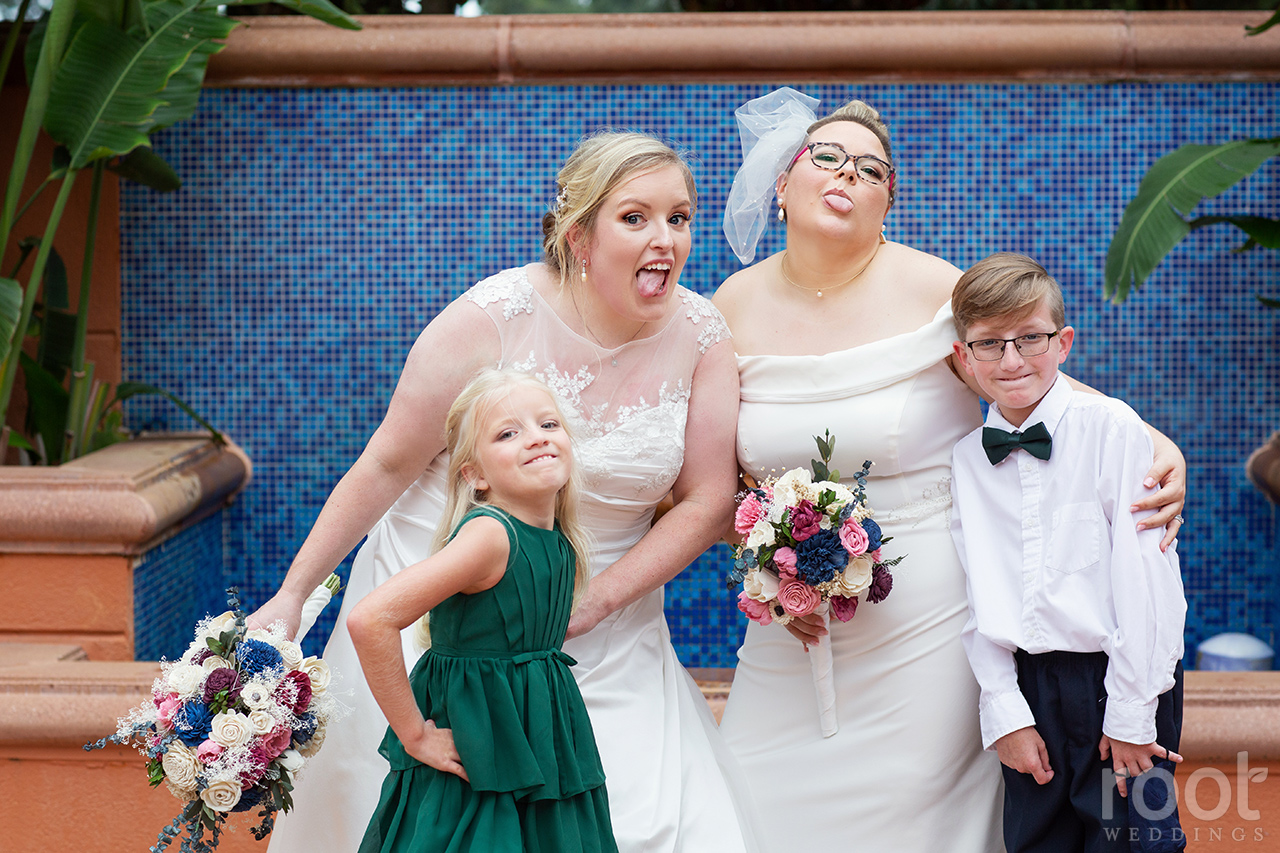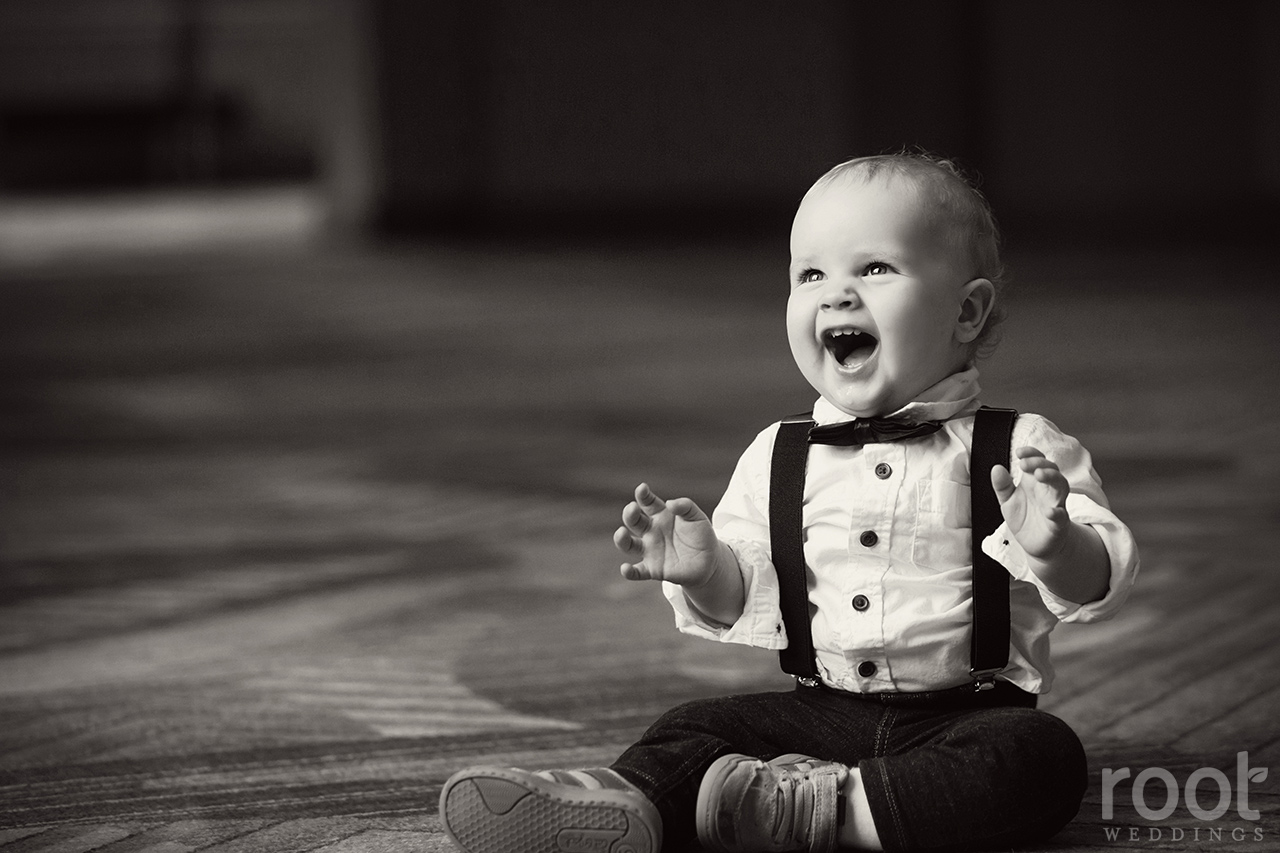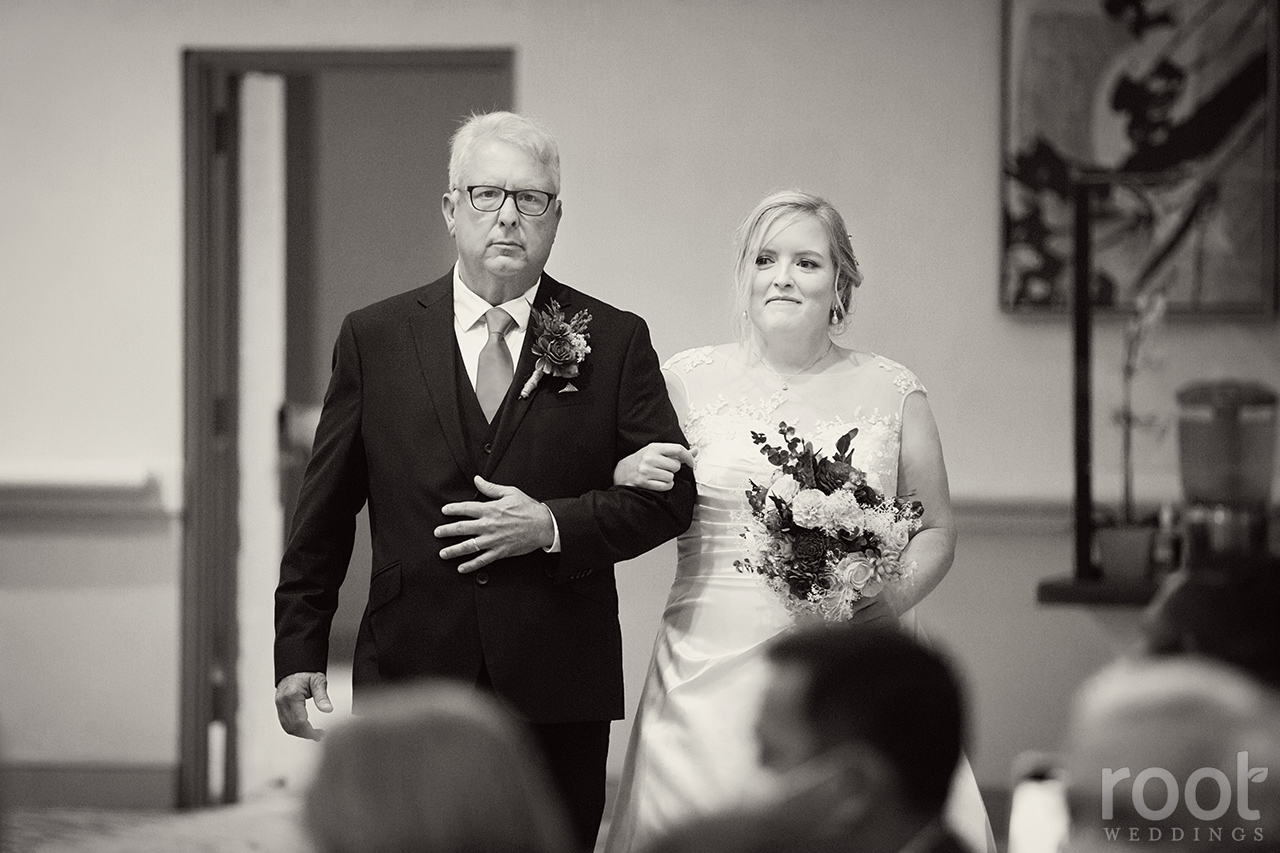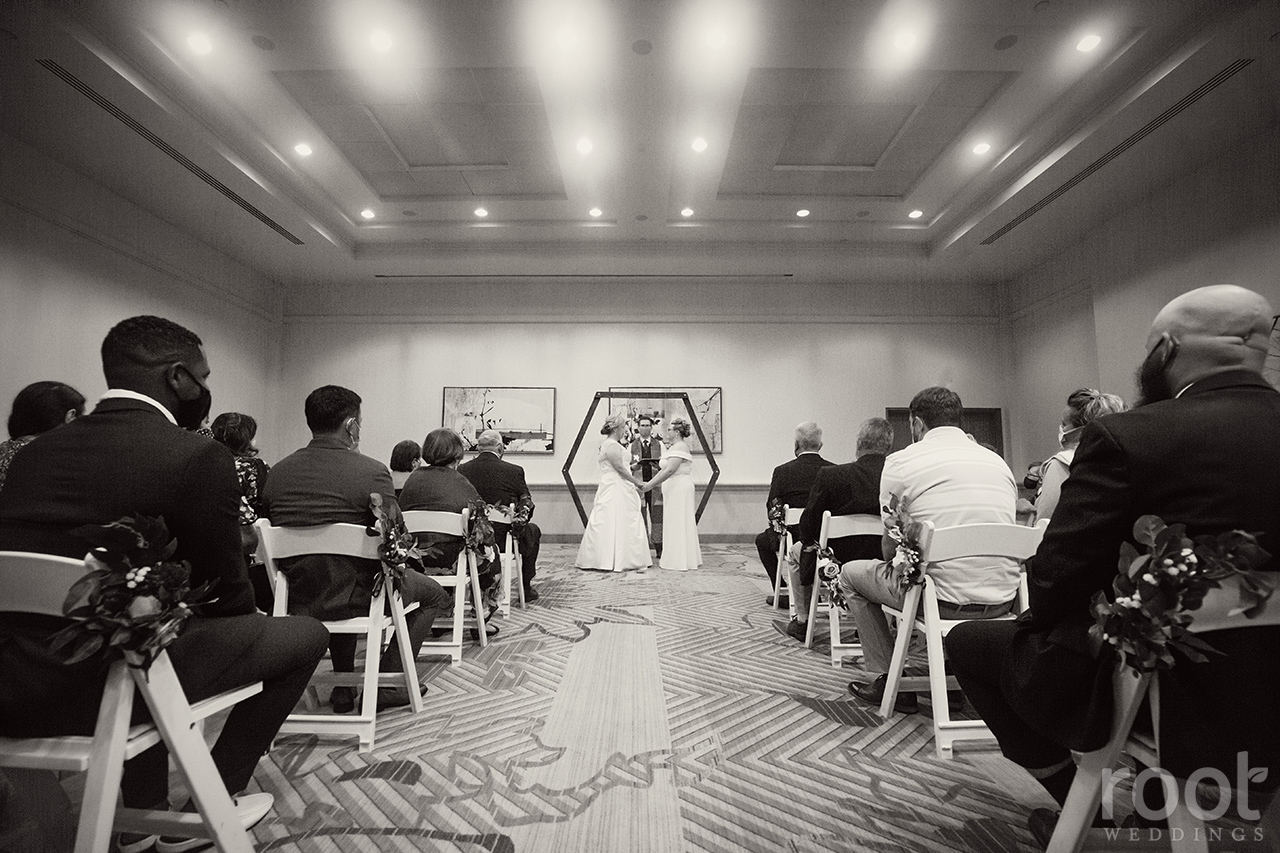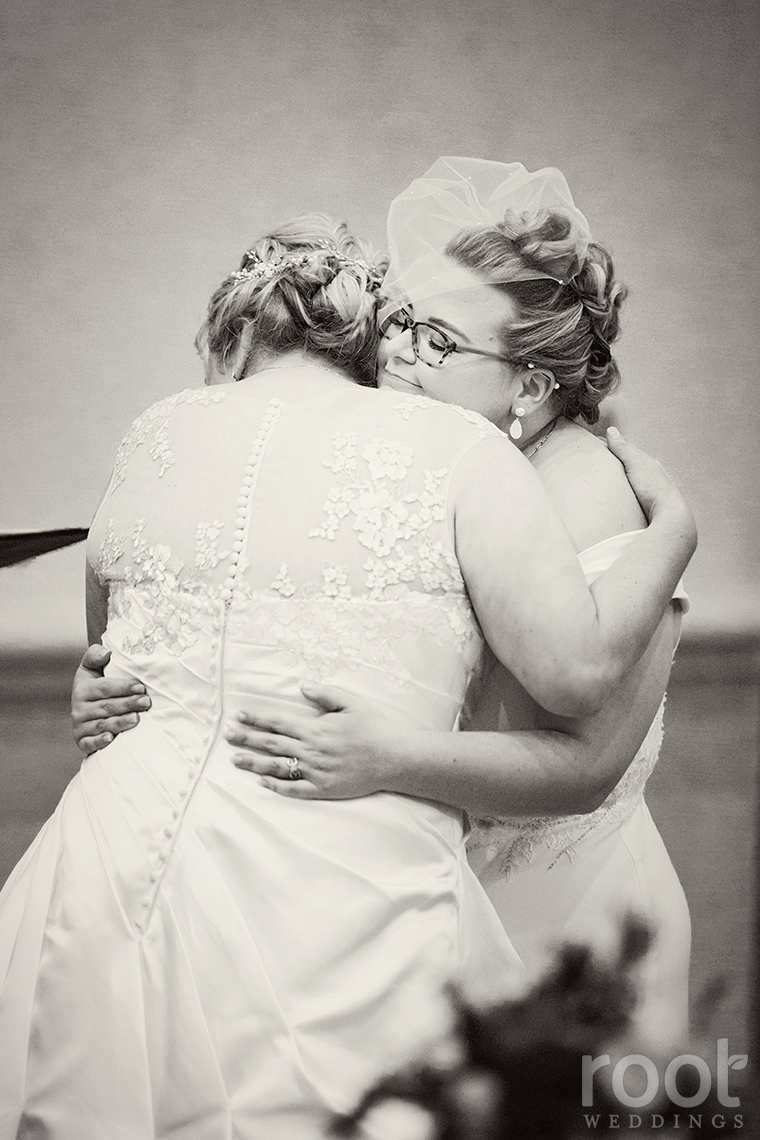 I was blown away by how the Swan and Dolphin handled everything! Their wedding cake was safely behind glass but still visible to guests.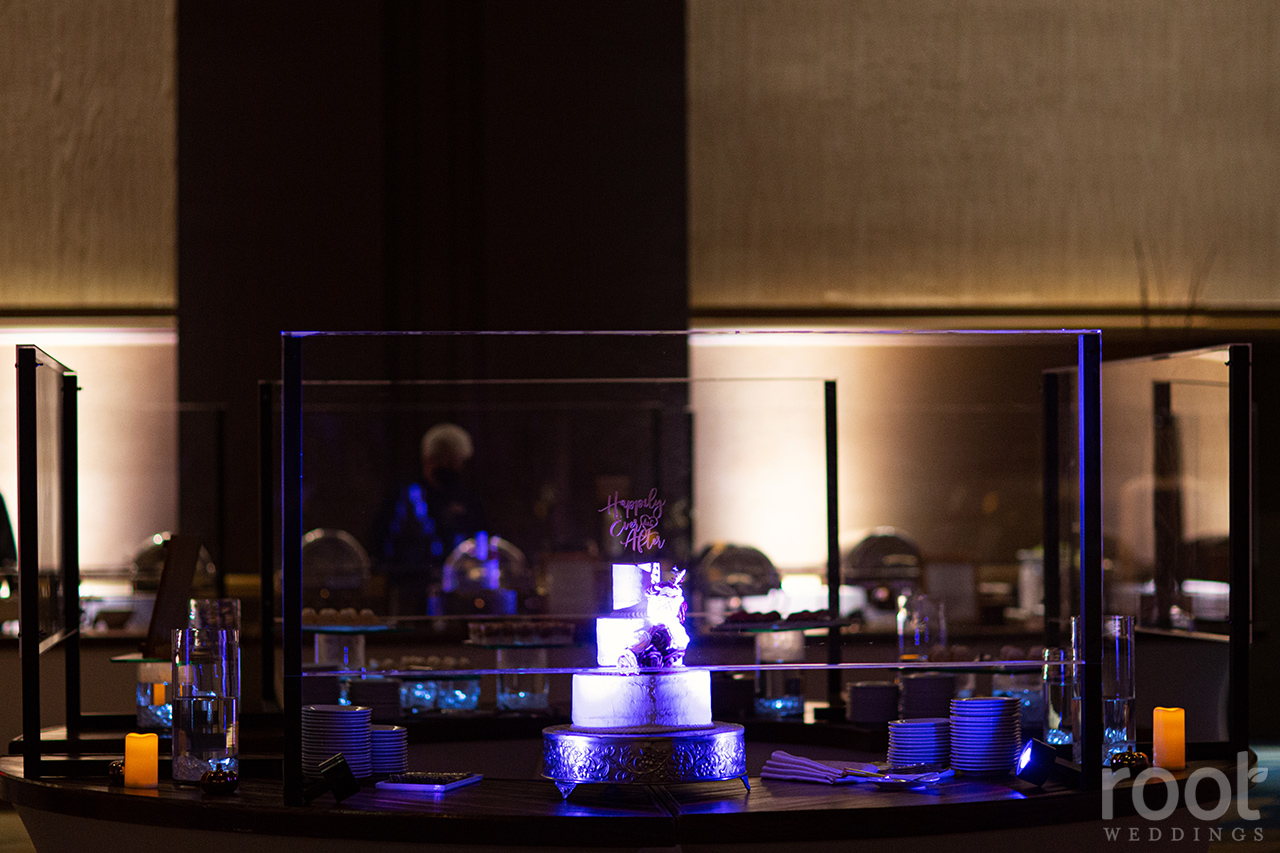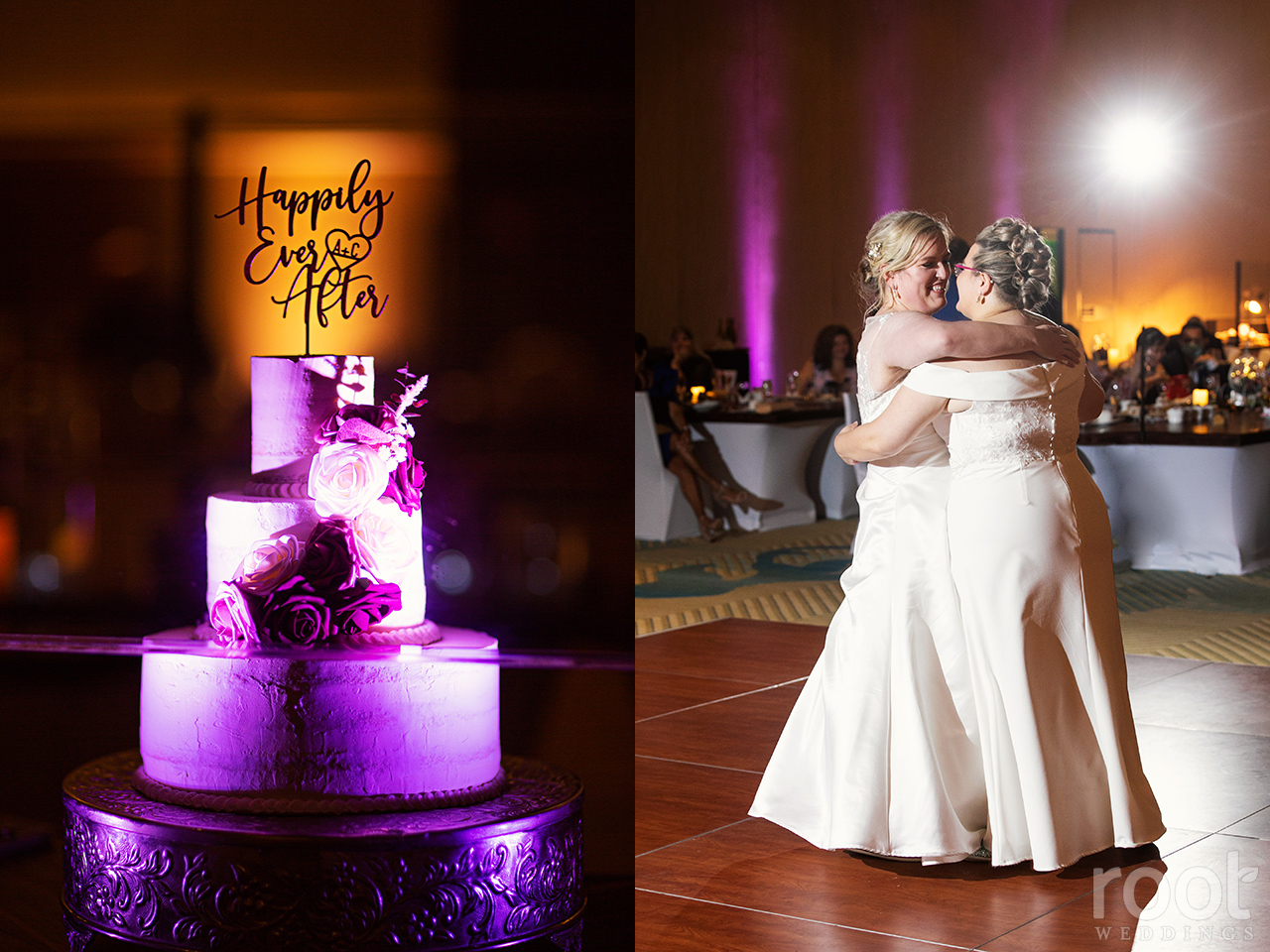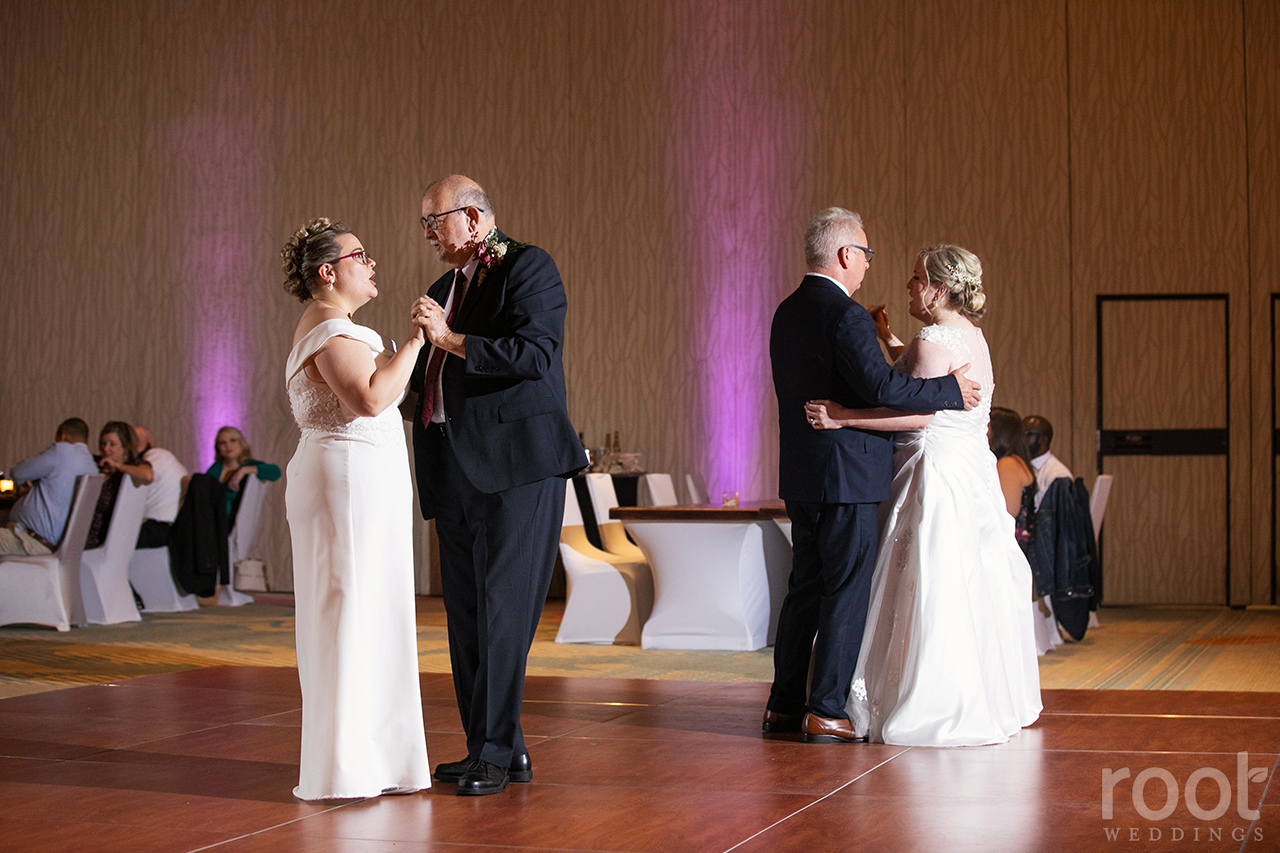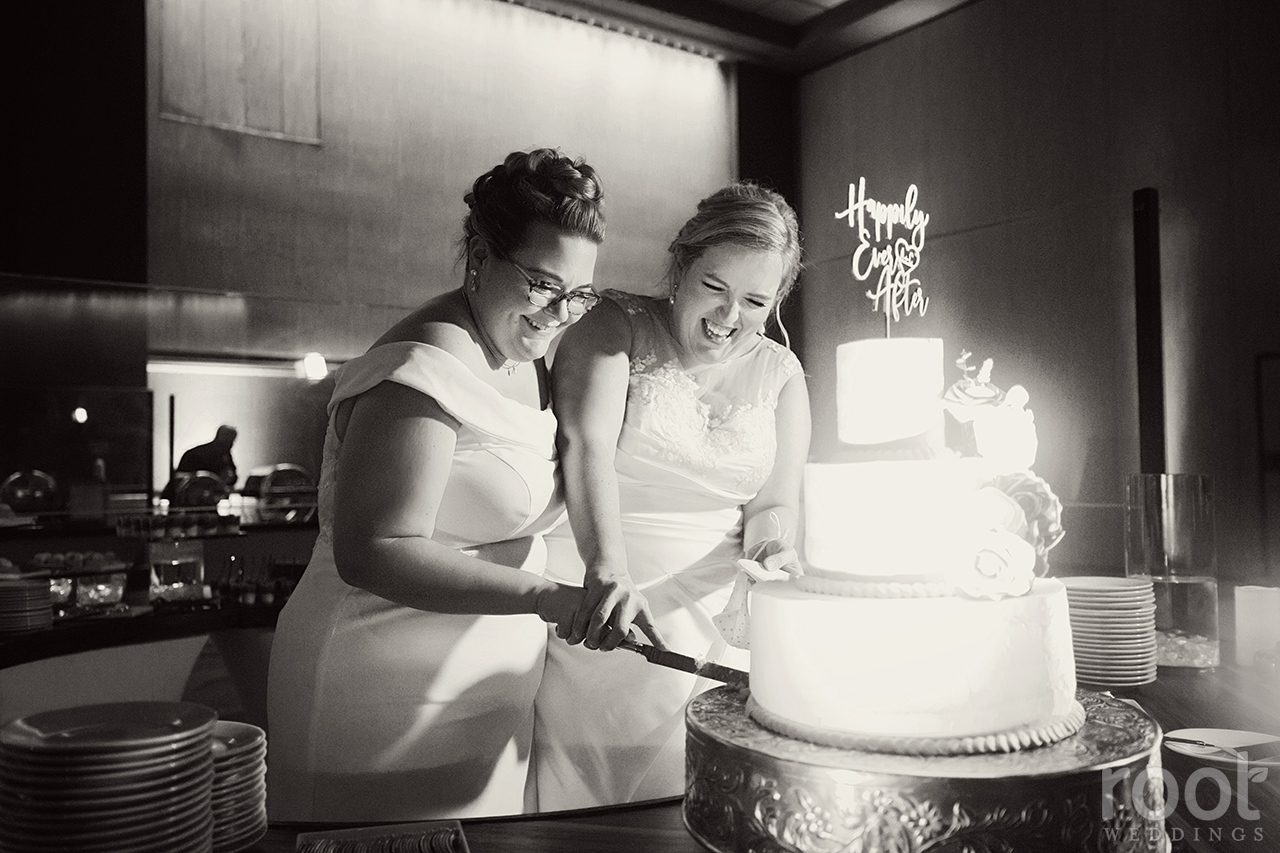 Favorite part of every wedding: our check in with Ollie during dinner! This was him serenading us with his "flute," just a drumstick he's blowing, lol.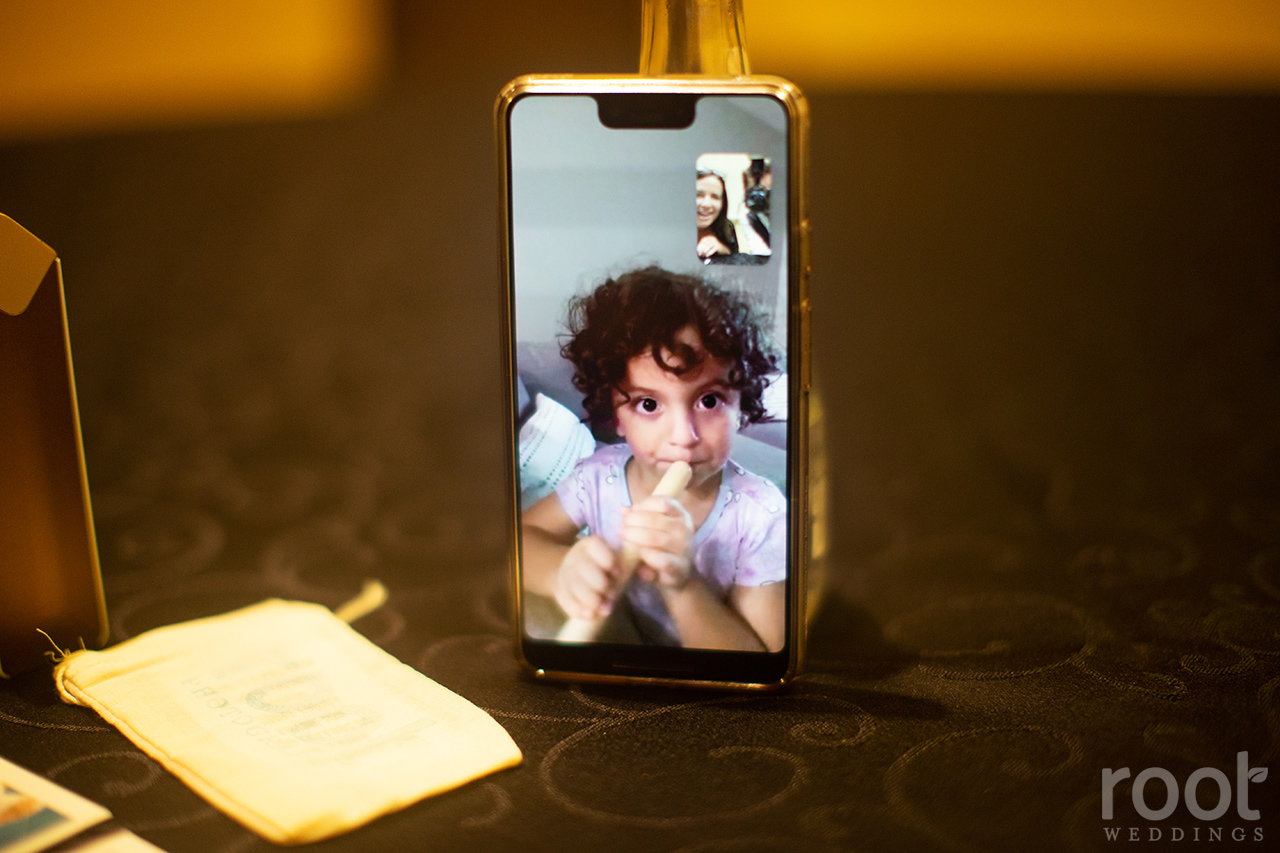 Sure the guests are masked, but I promise the fun level is the same! :)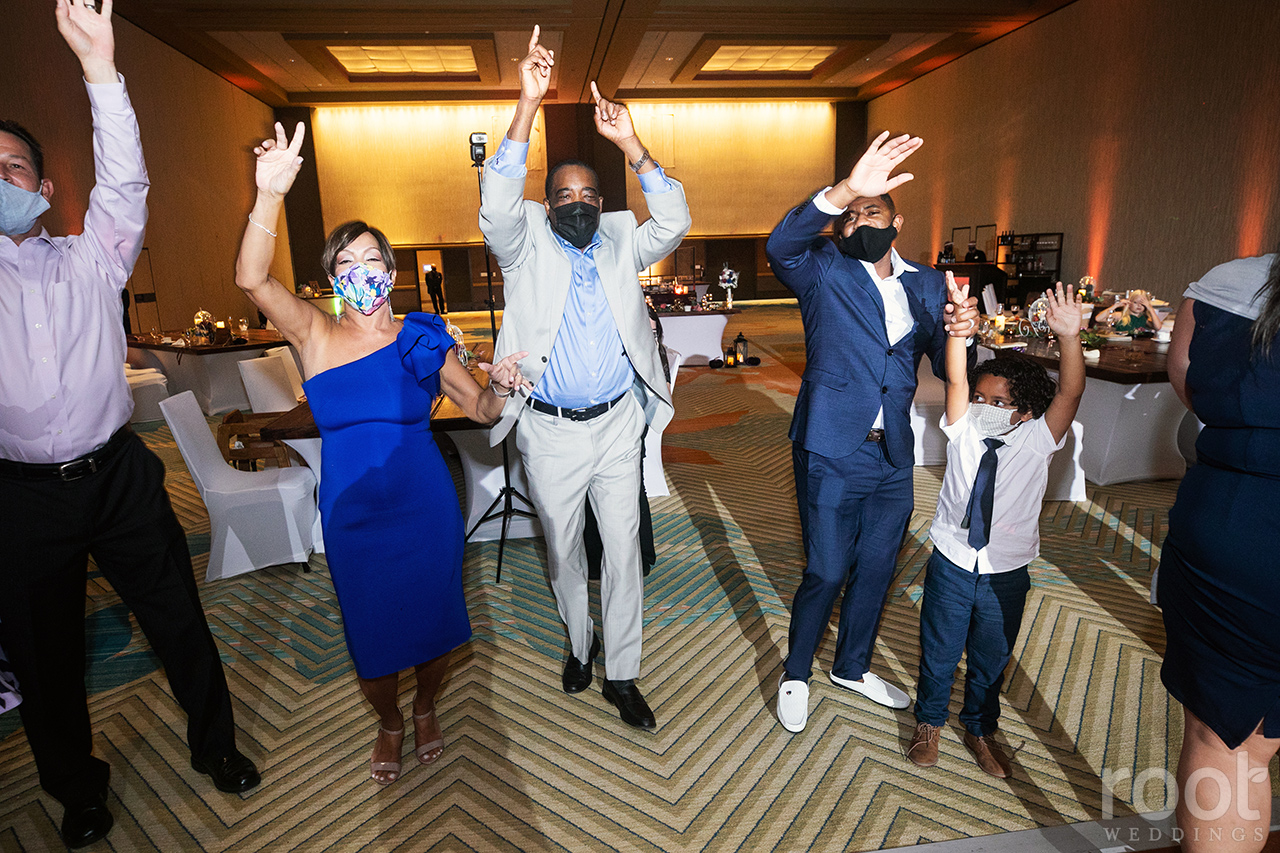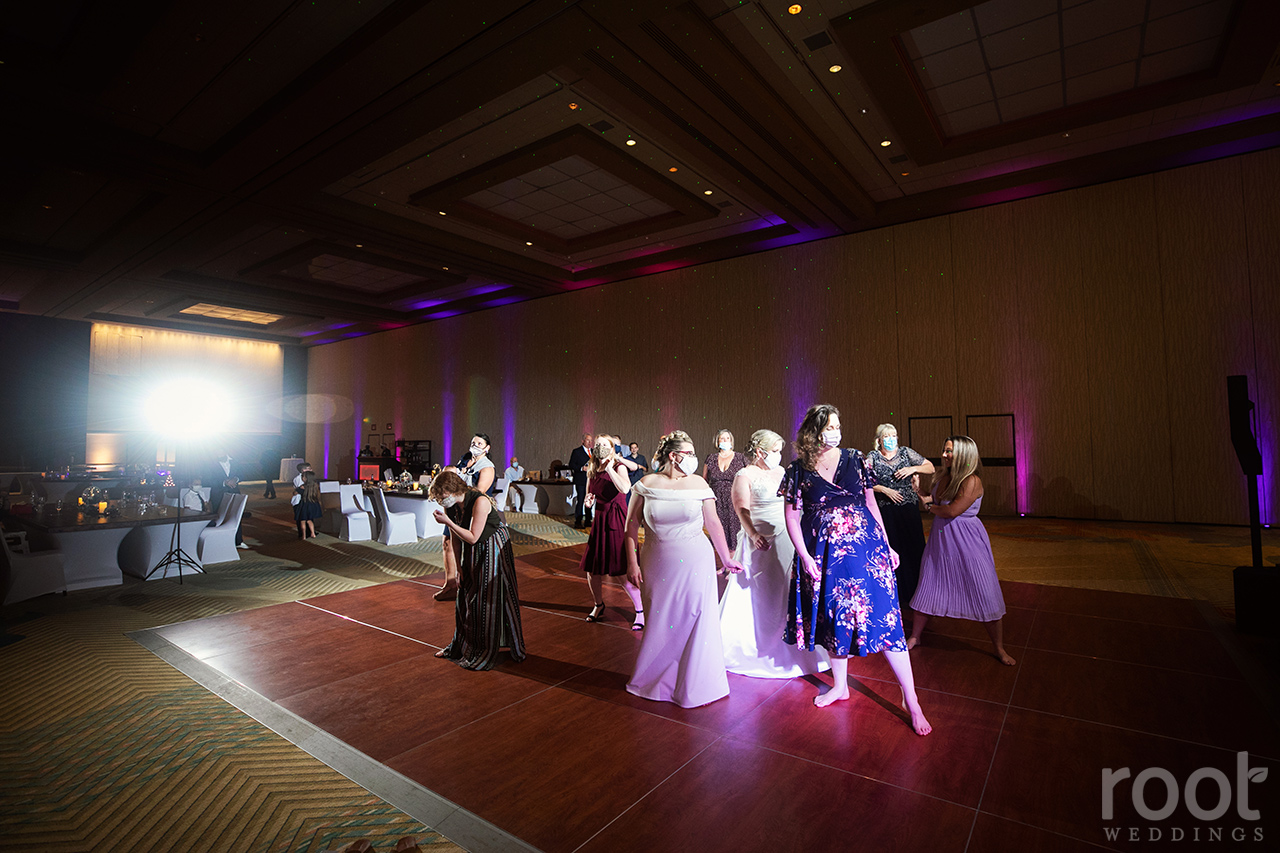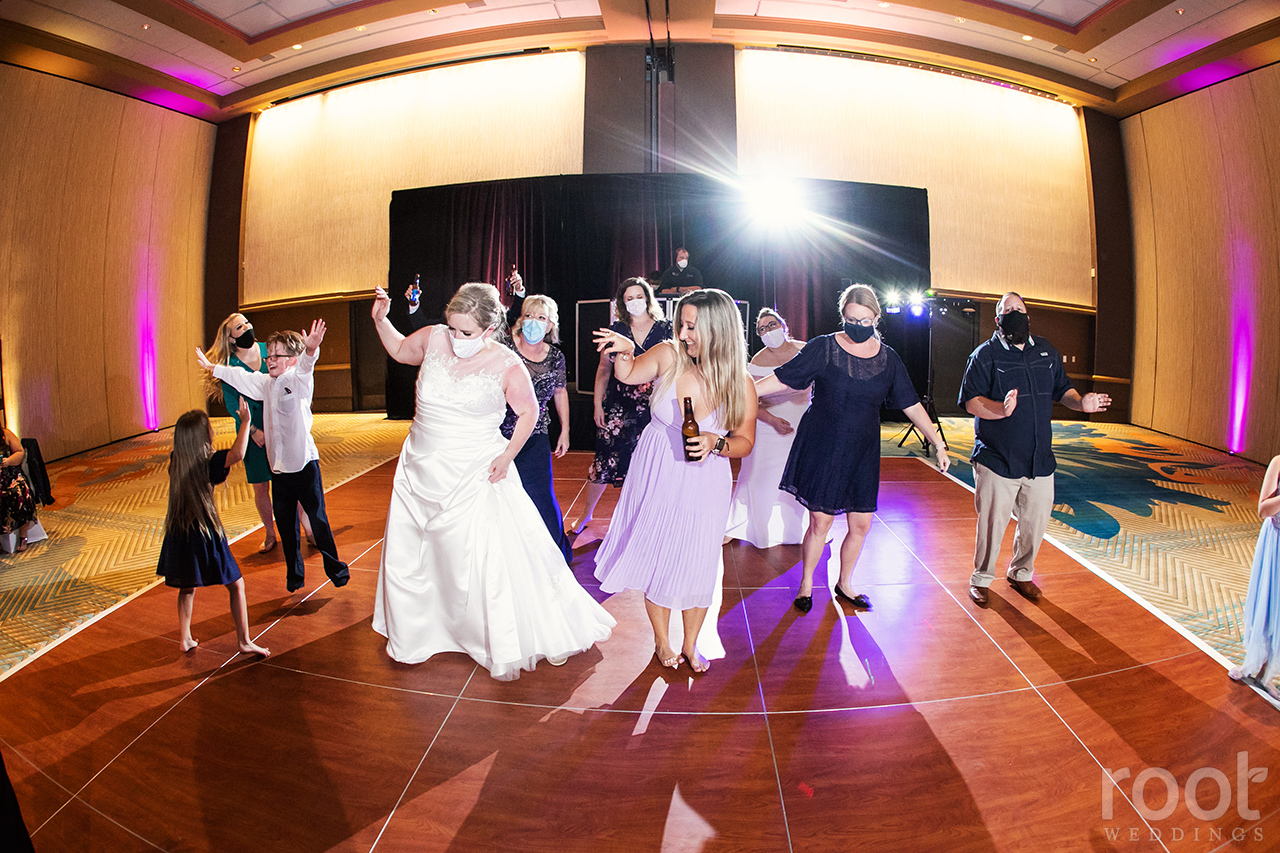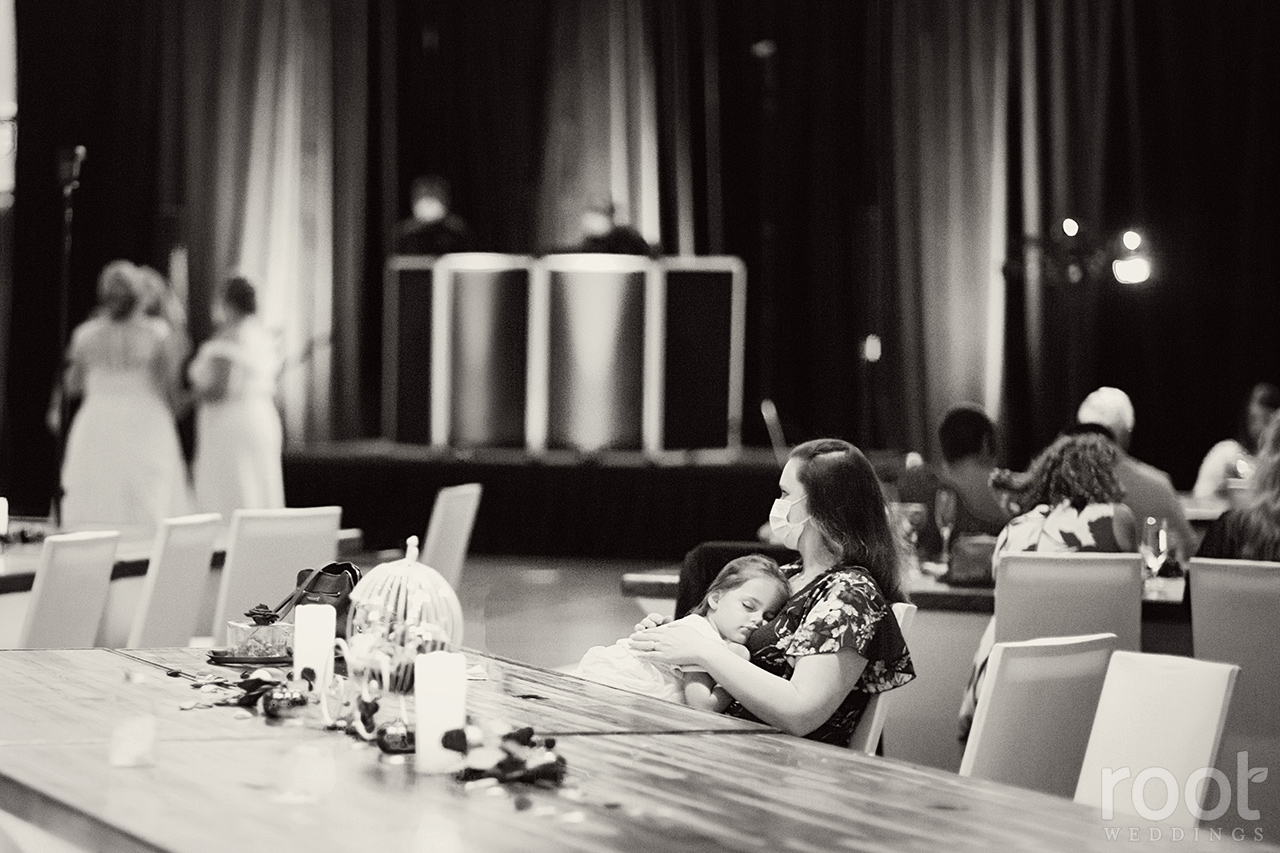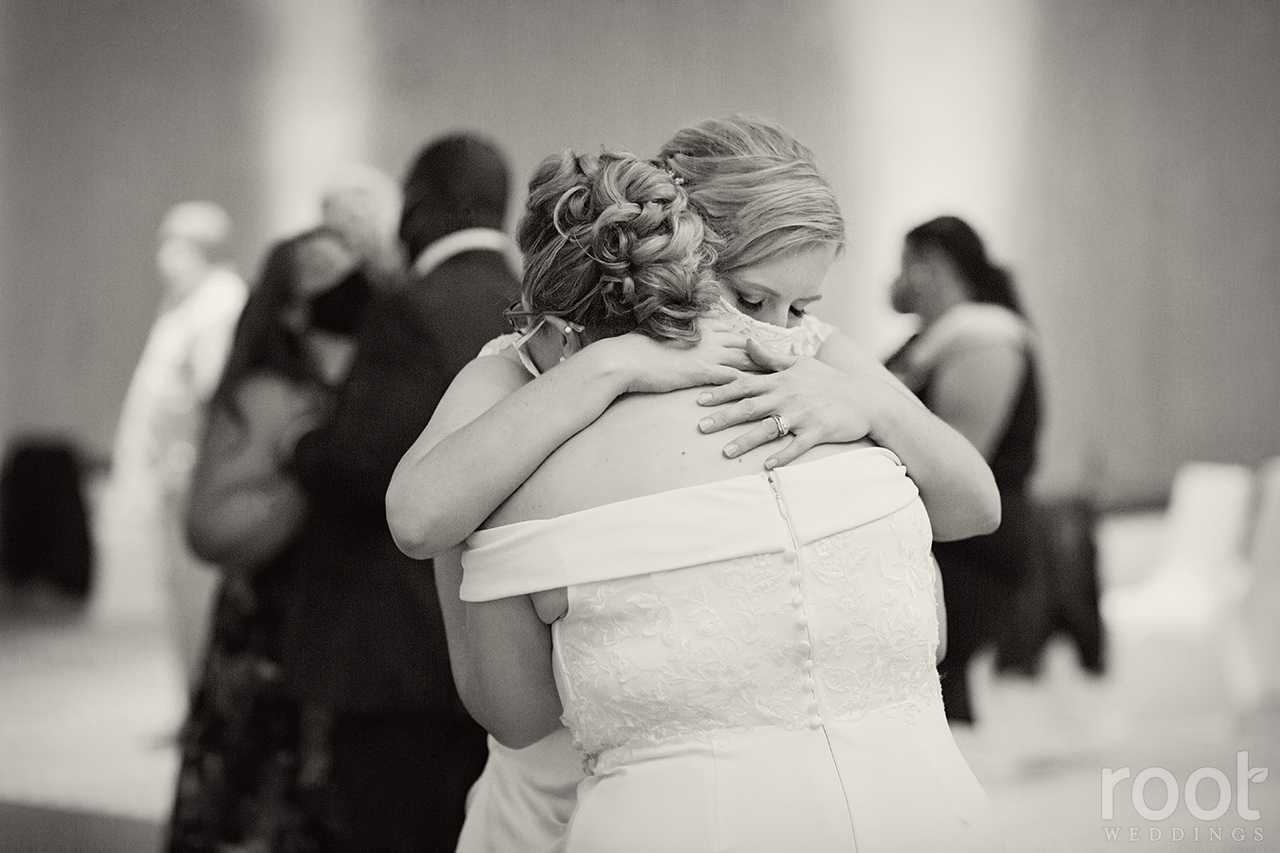 Amanda and Catie, it was an absolute honor!!! Thank you for having us!! :)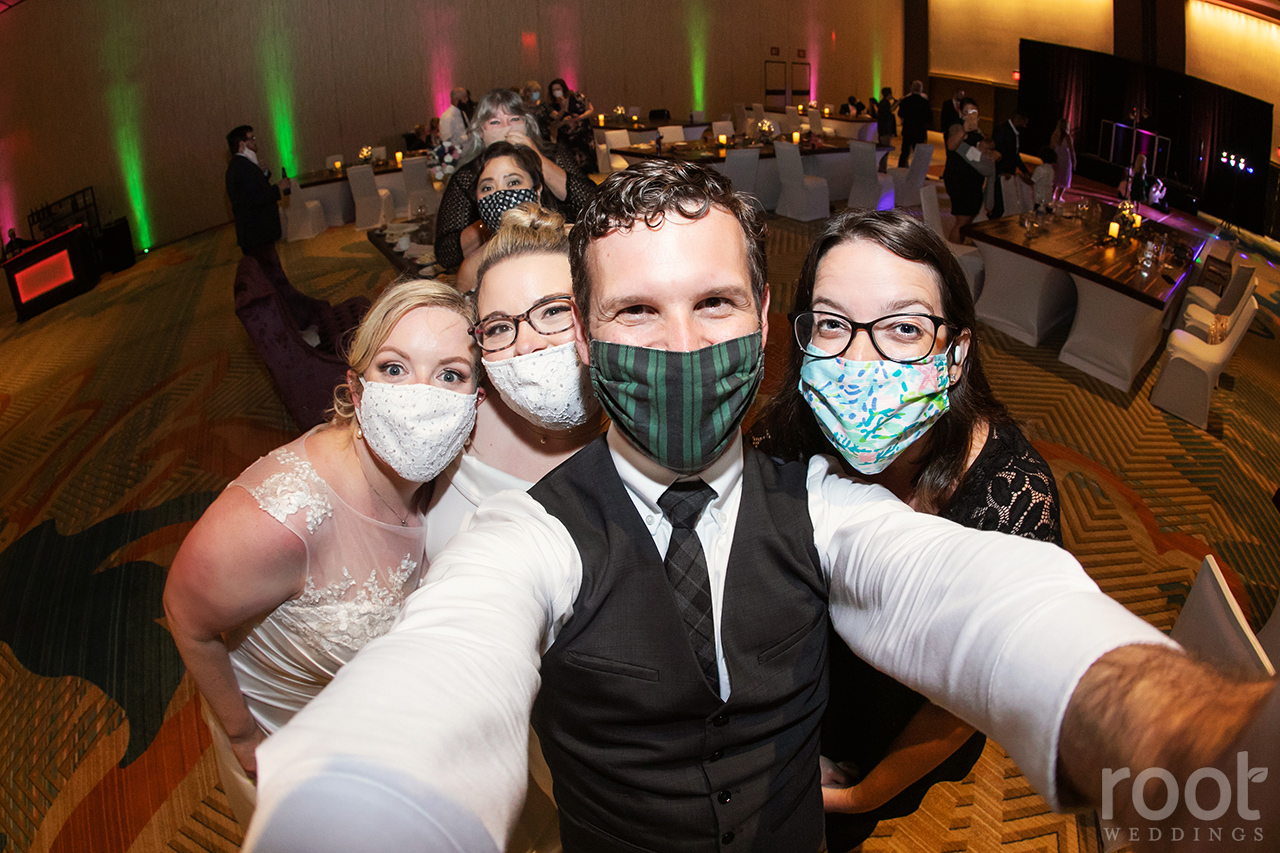 We went from March to September without a wedding. (Other than a sweet elopement Nate photographed on his own in Winter Park!)
I was *so* nervous to shoot again. Worried I'd be awkward and forget how to work a camera and the weather would be awful and it'd show how rusty we were. I wasn't expecting it all to come back like riding a bike! :) Noelle and Phil's wedding was our first "big" wedding back. These guys had to change plans a few times, but it all ended up working out great. They were married at the Royal Crest Room in St. Cloud. Their florists transformed the ballroom to look like a botanical garden, which is where their Plan A wedding was supposed to be. There have been some silver linings with this whole pandemic, and one of those was we weren't a part of their Plan A, but we were more than thrilled to join them for Plan C!
Venue + Catering : Royal Crest Room
Entertainment : DJ Chuck Johnson
Videographer : Written in Film
Floral Designer : RJ Glamour & Innovation
Bride's Dress : Martina Liana #1033, Ivory and White Boutique
Bridesmaids Dresses: Dessy gowns in Desert Rose – Bella Bridesmaids
Cake Designer: Bakers Cottage Cake
Fireworks: Orlando Special Effects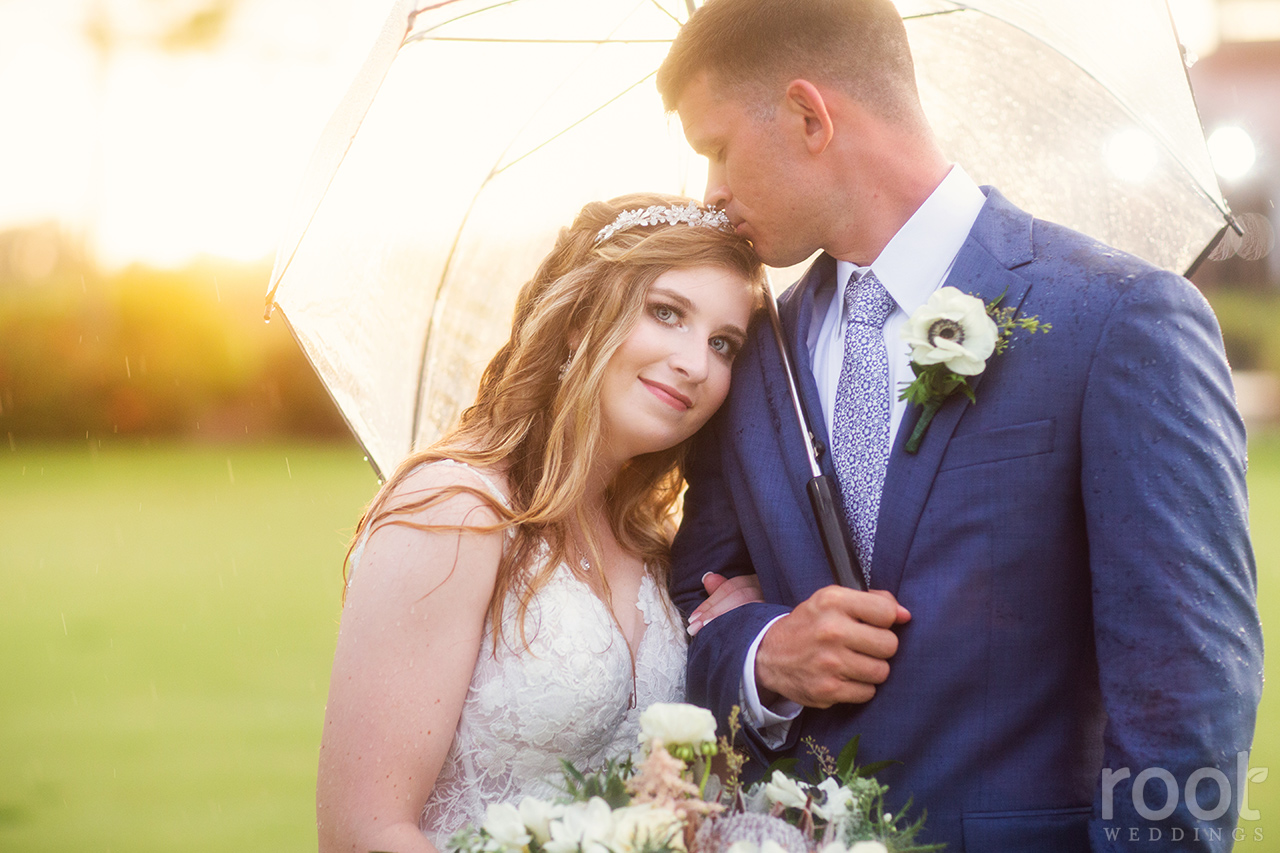 That little "Let's try this again!" <3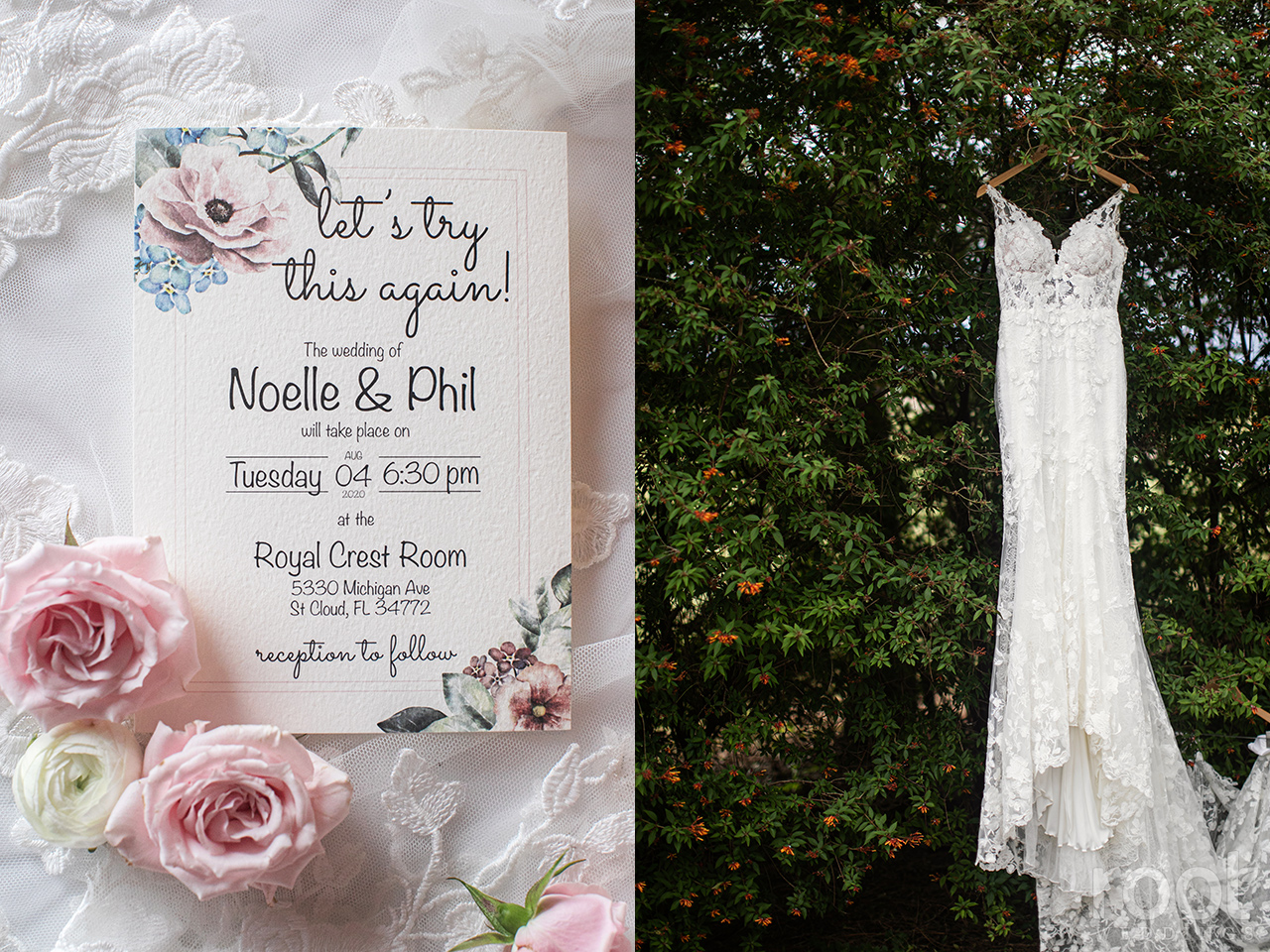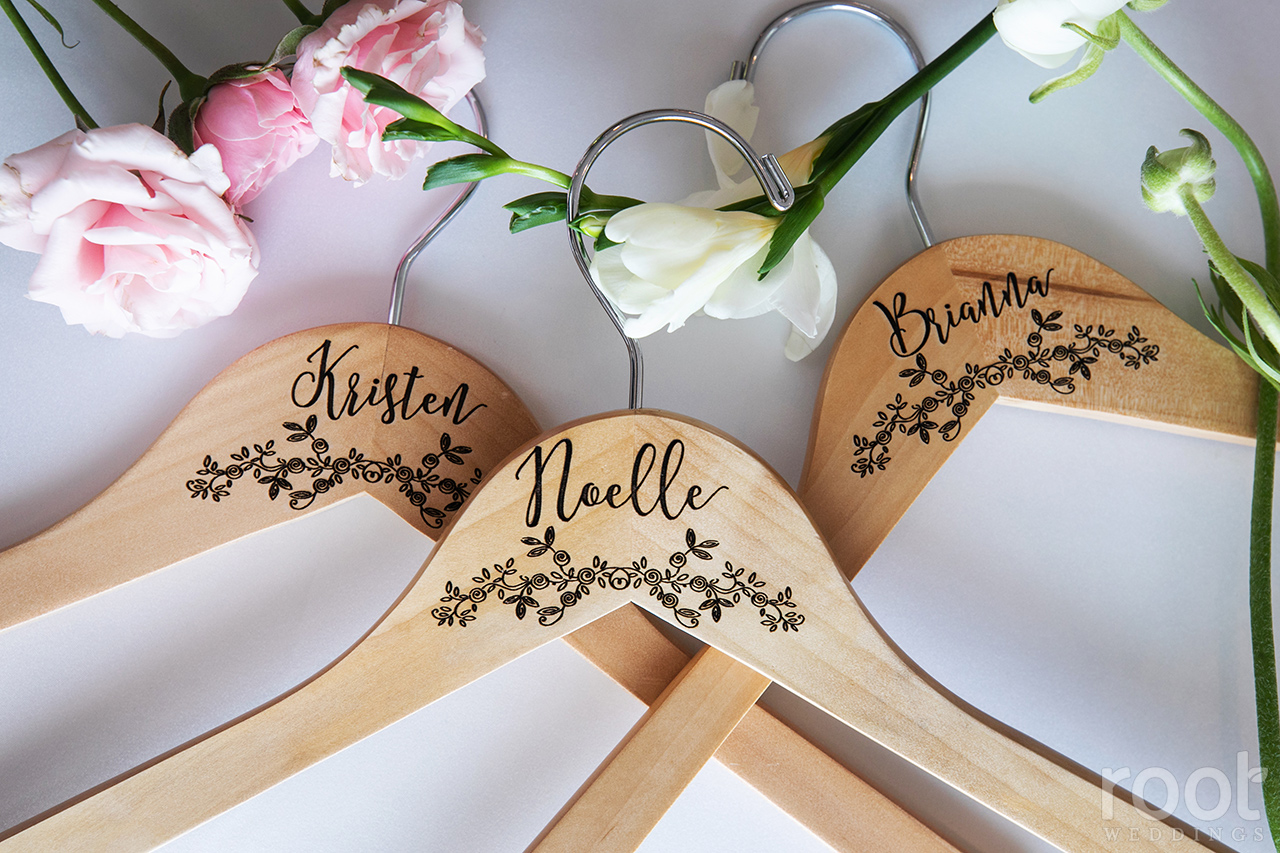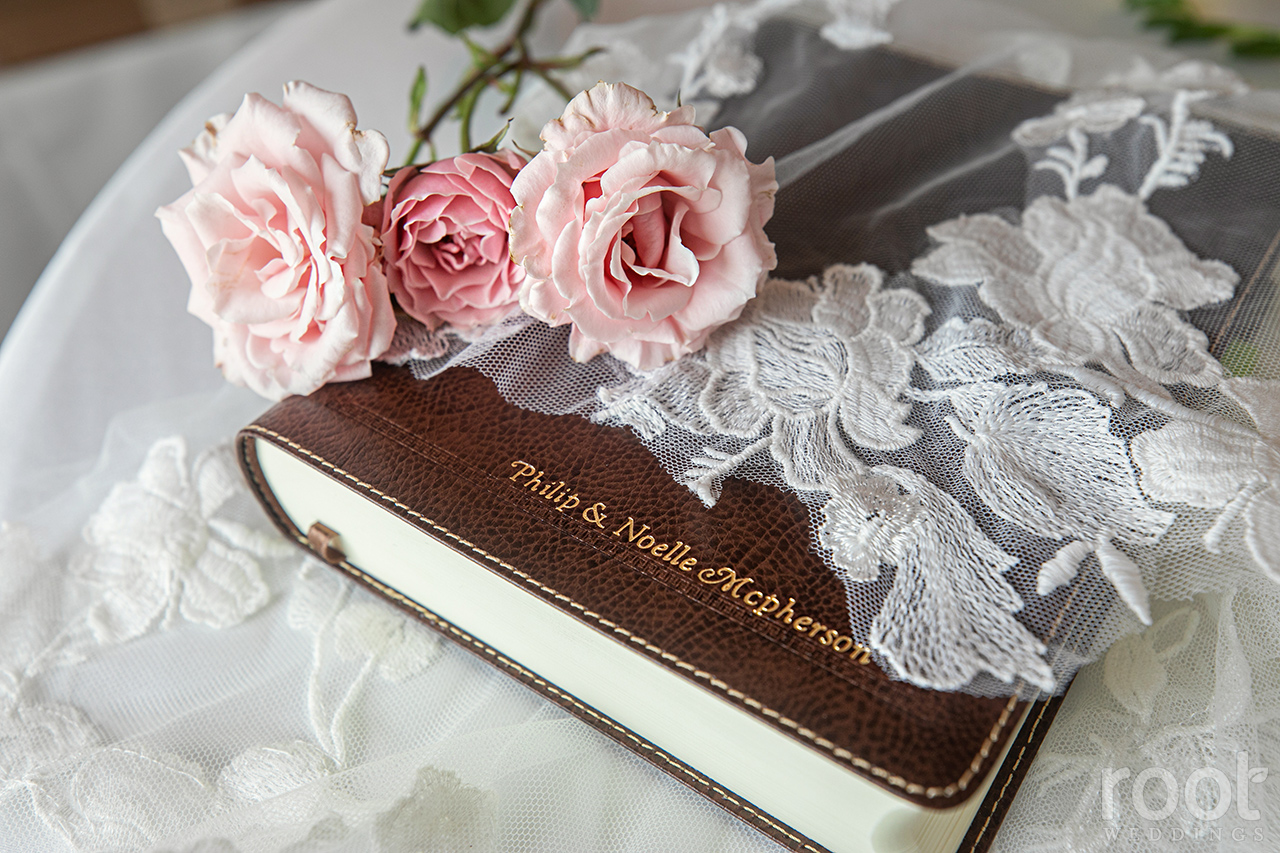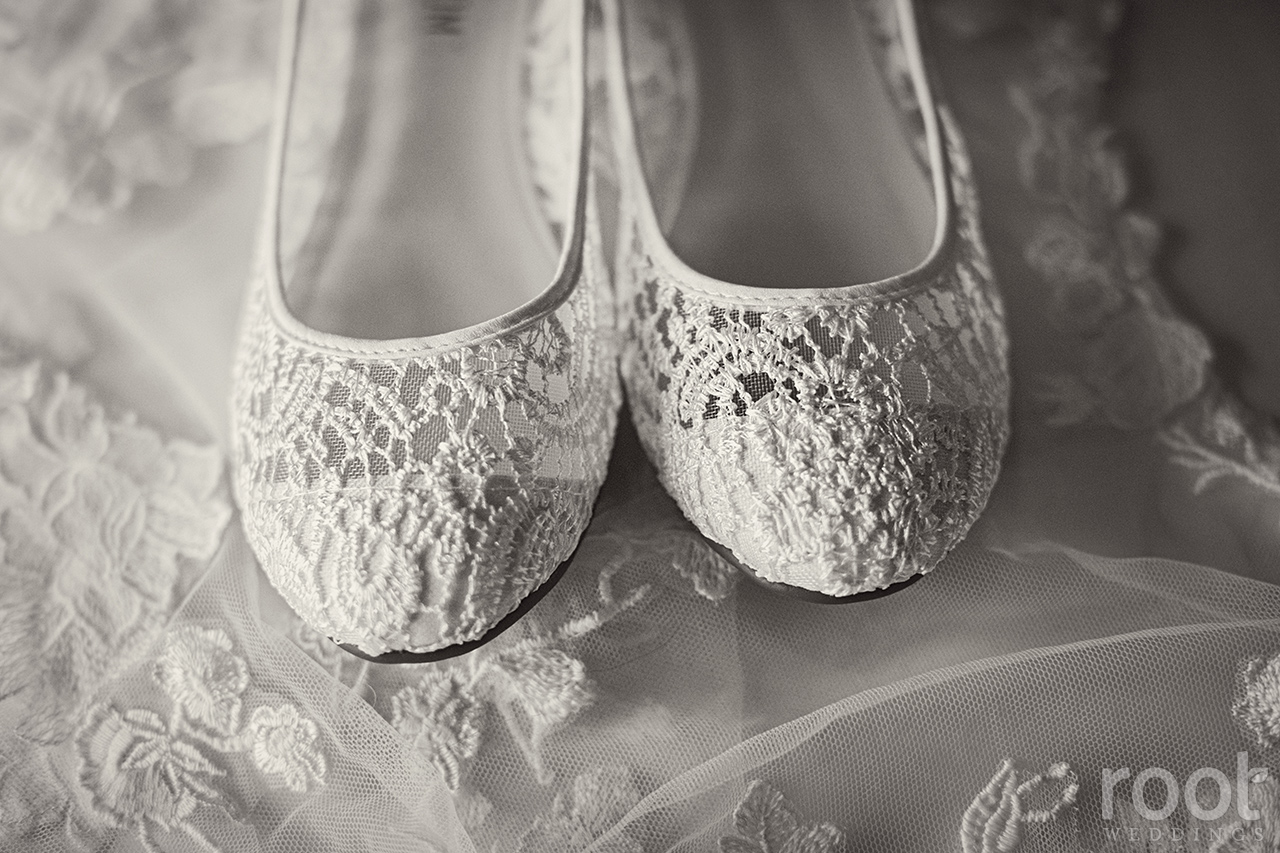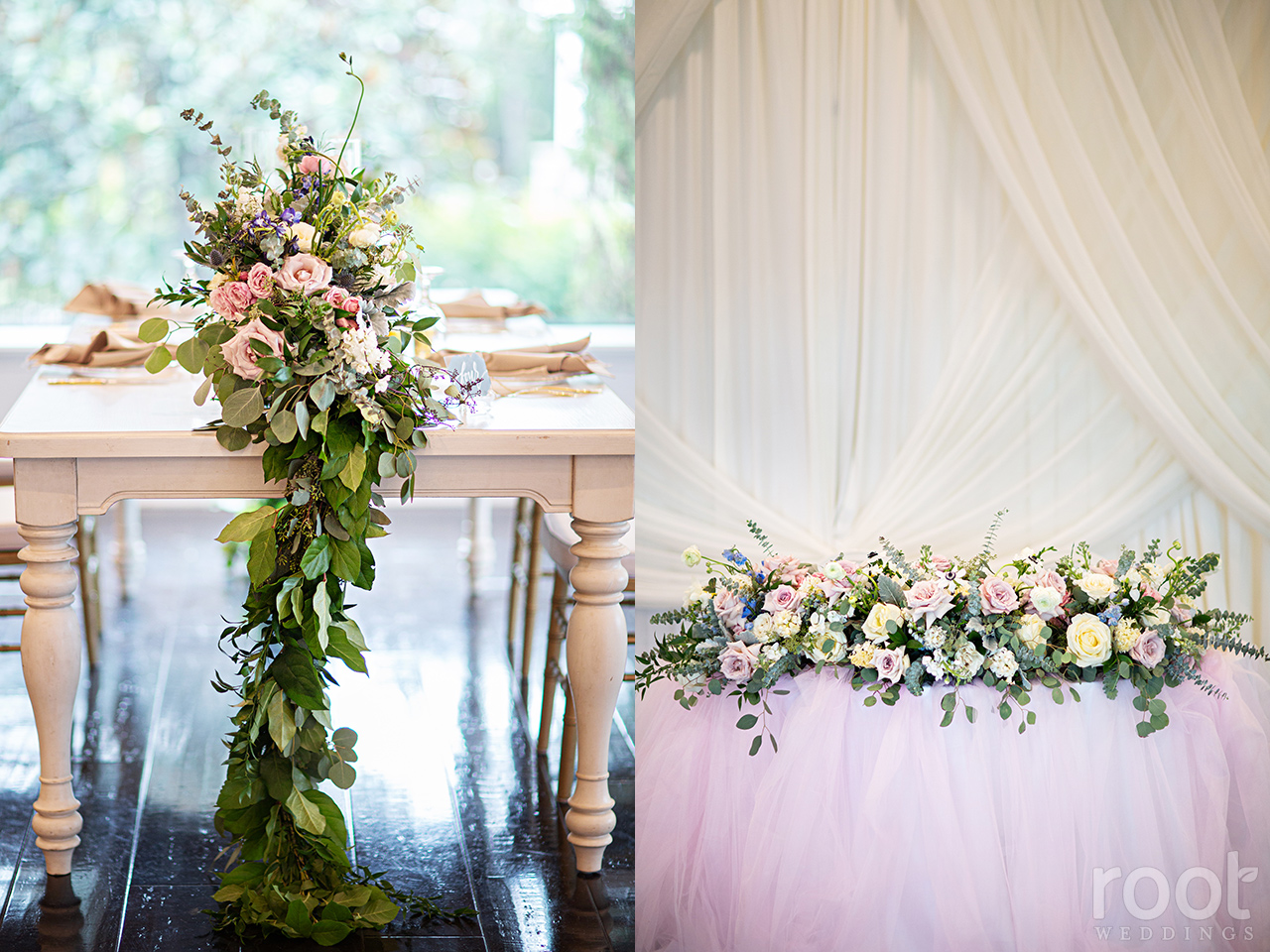 First look with Dad. <3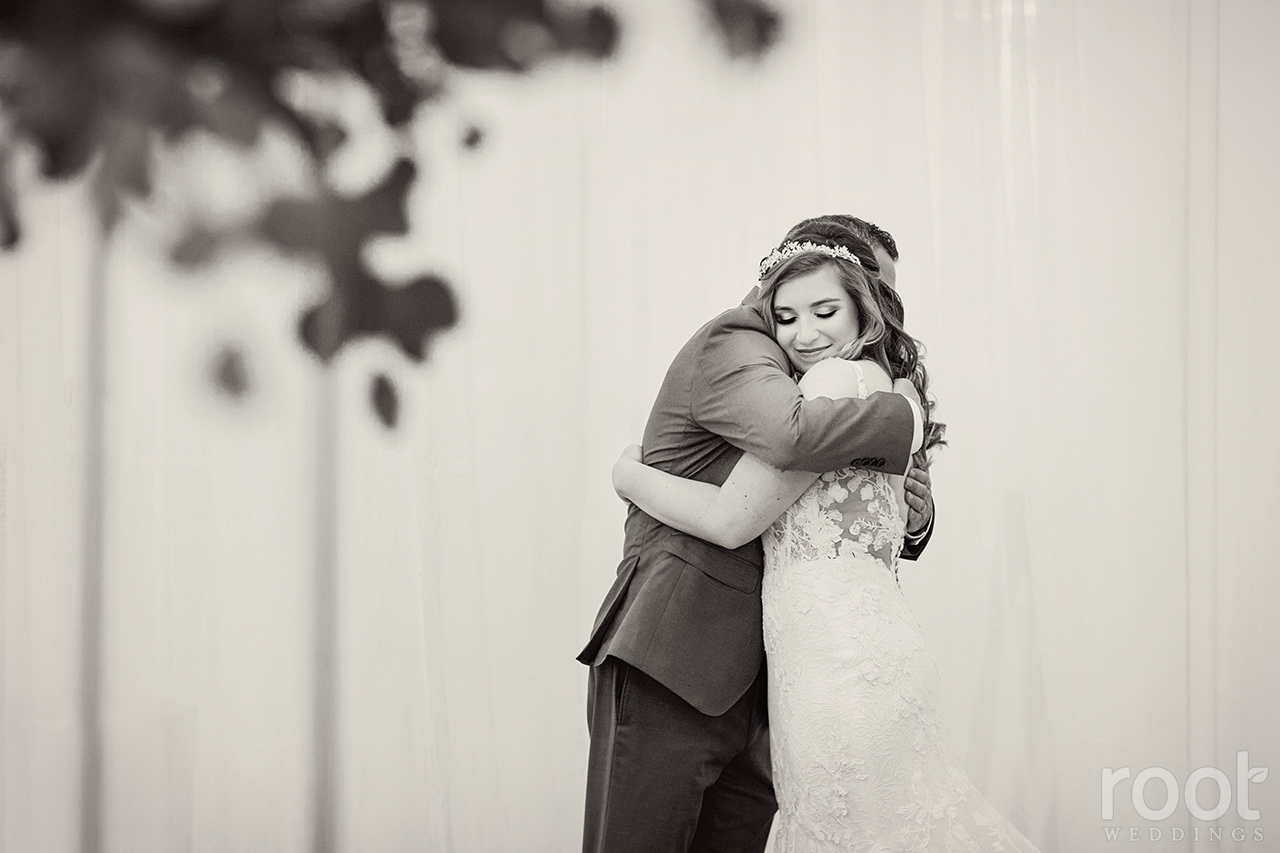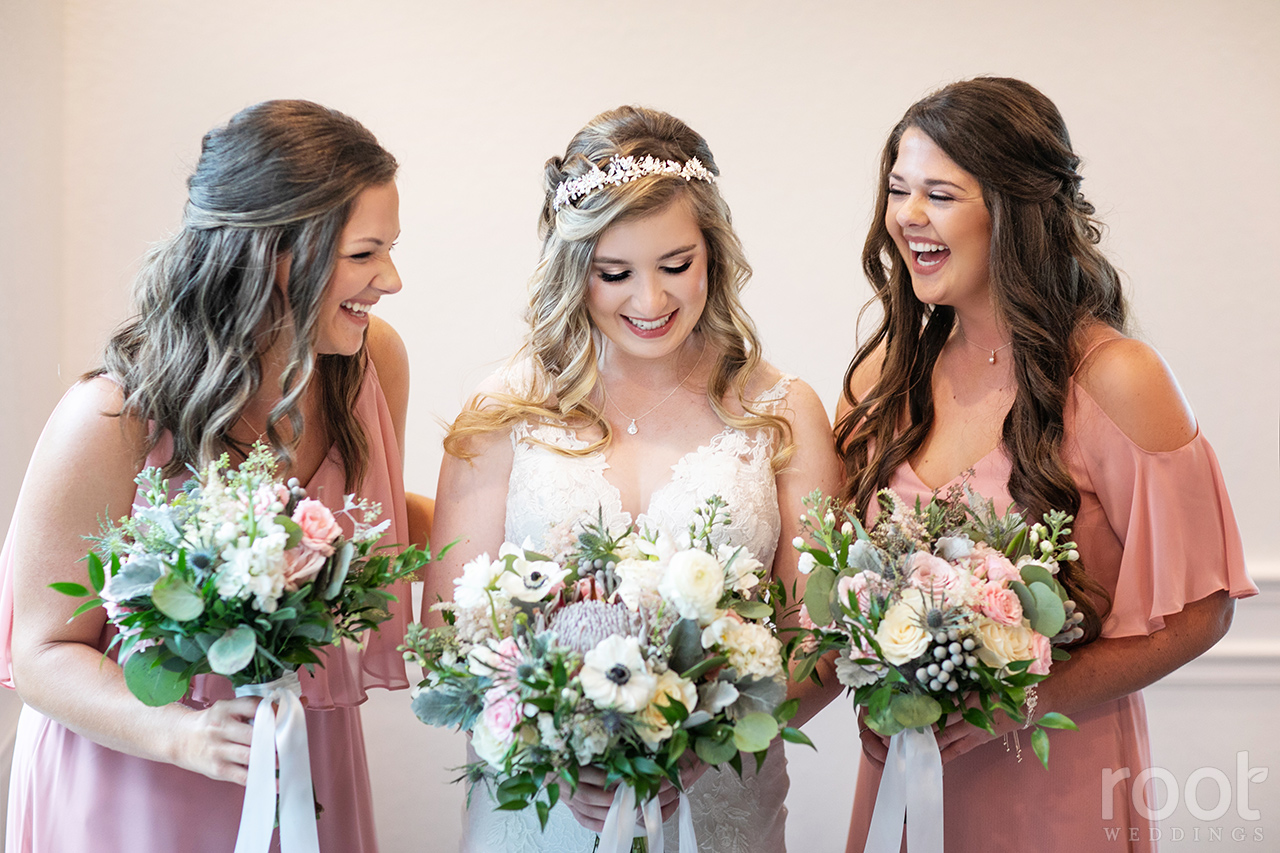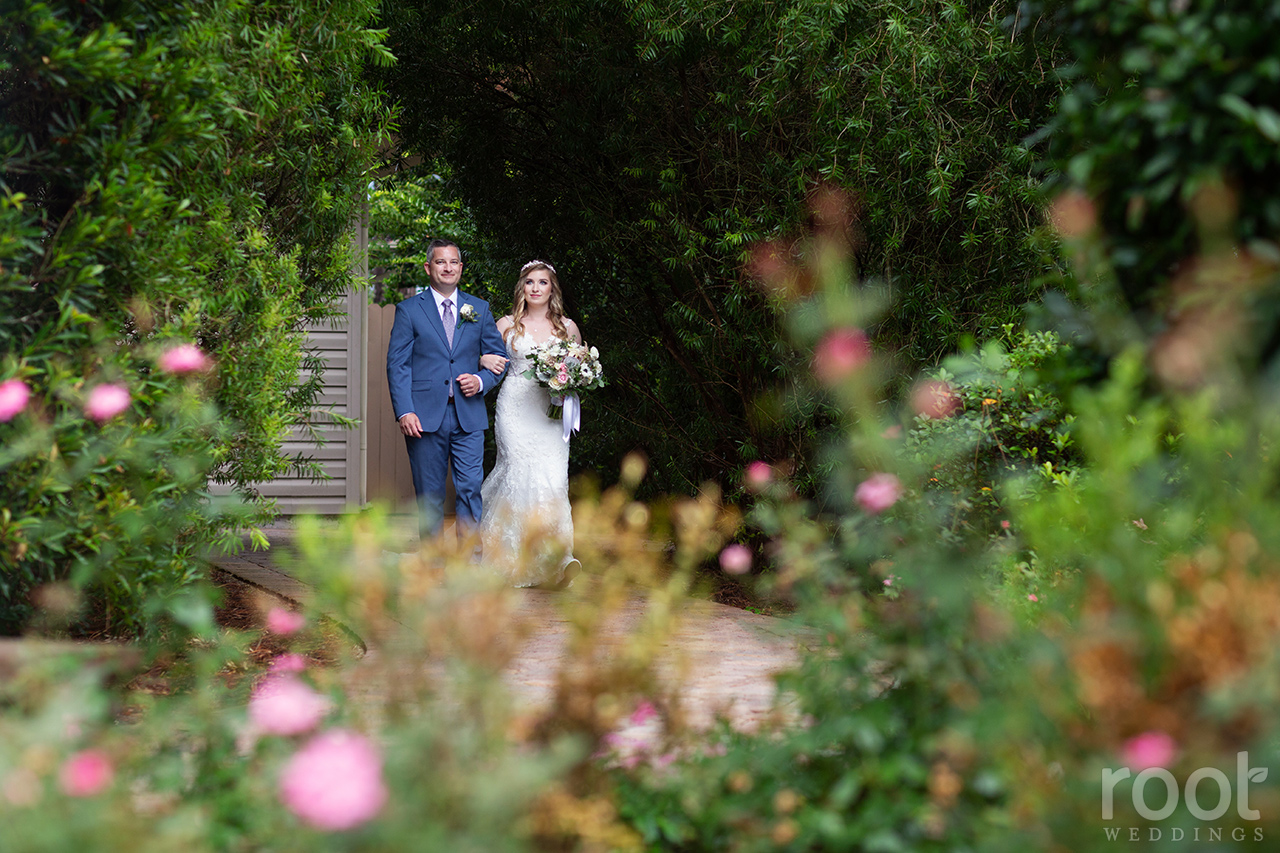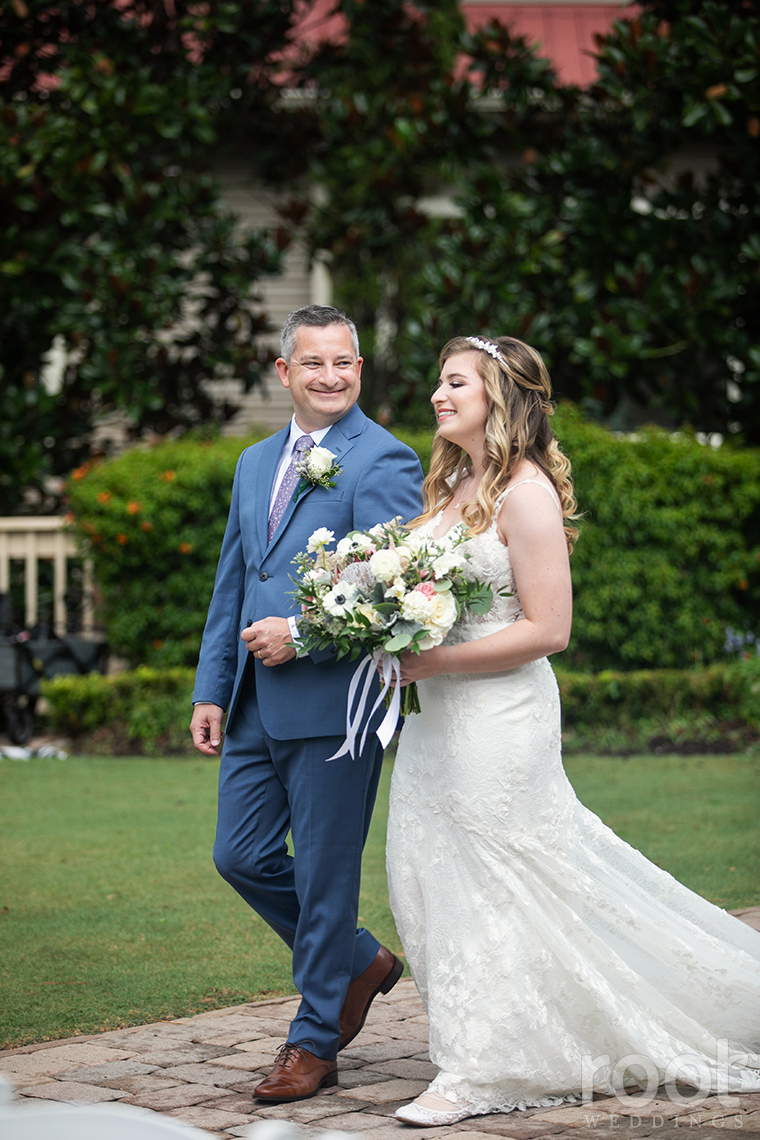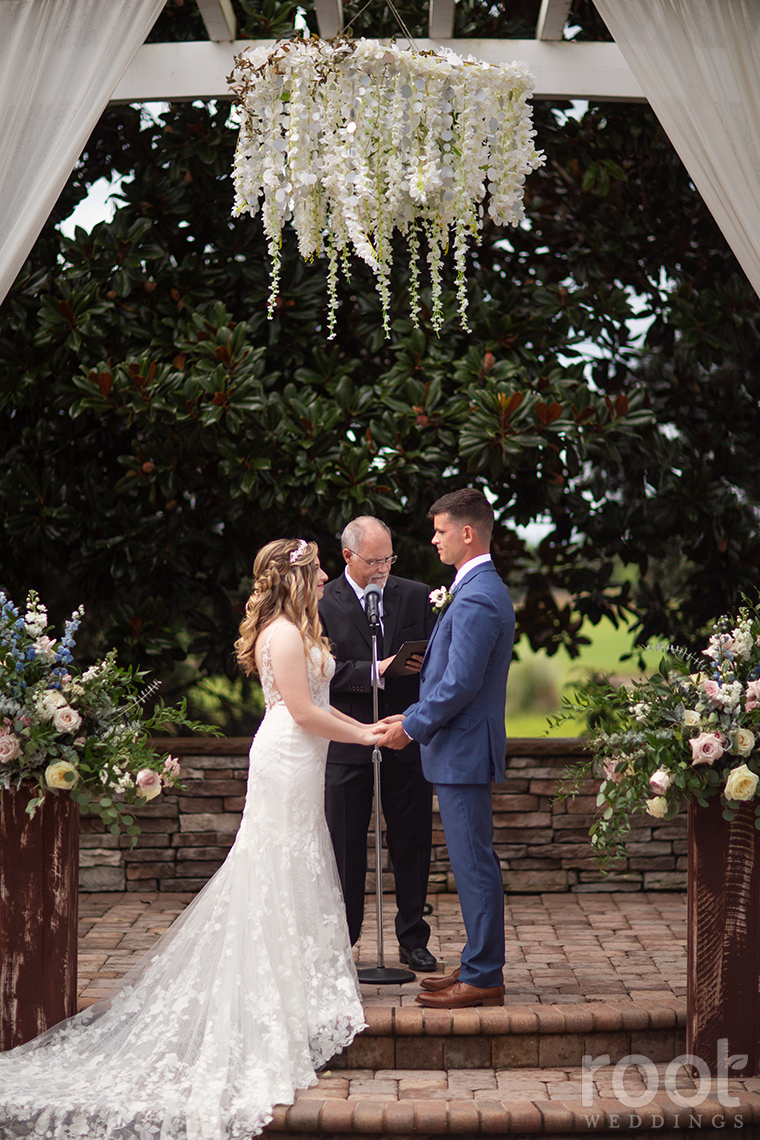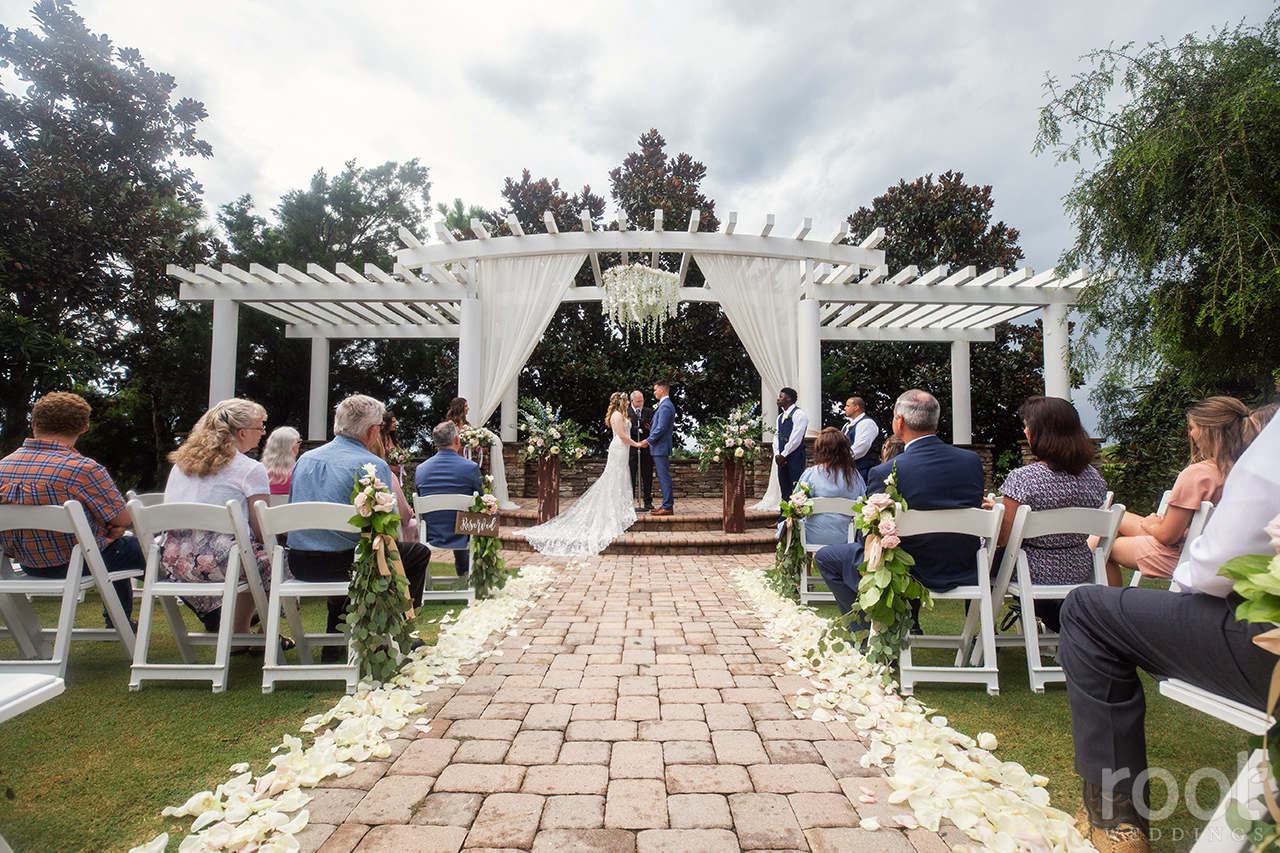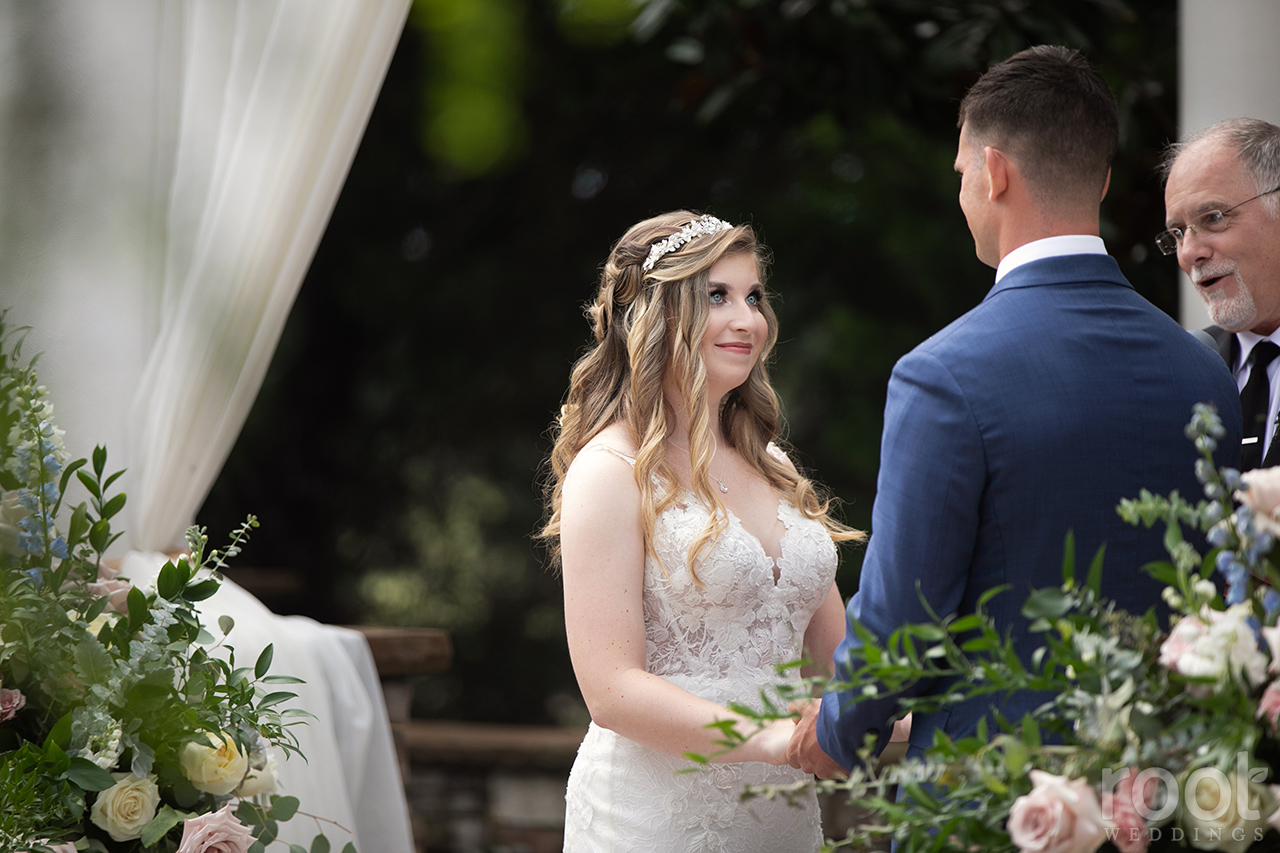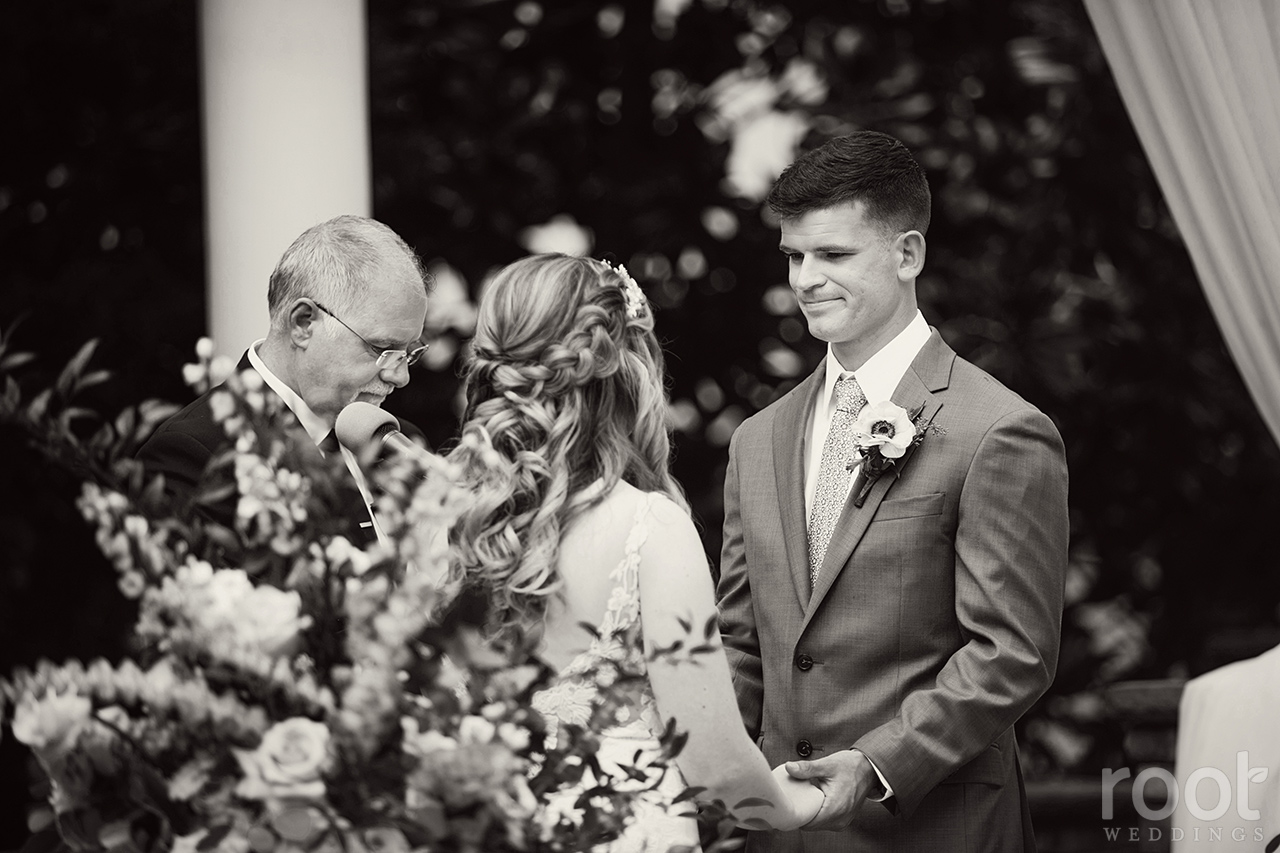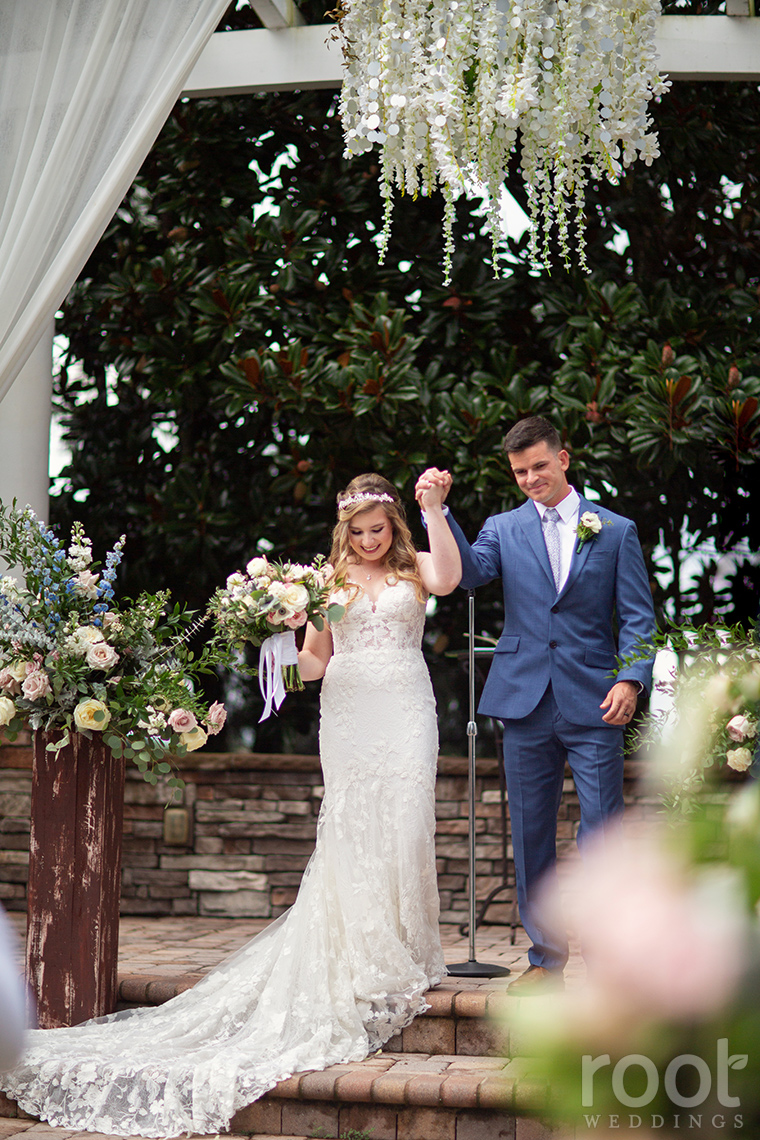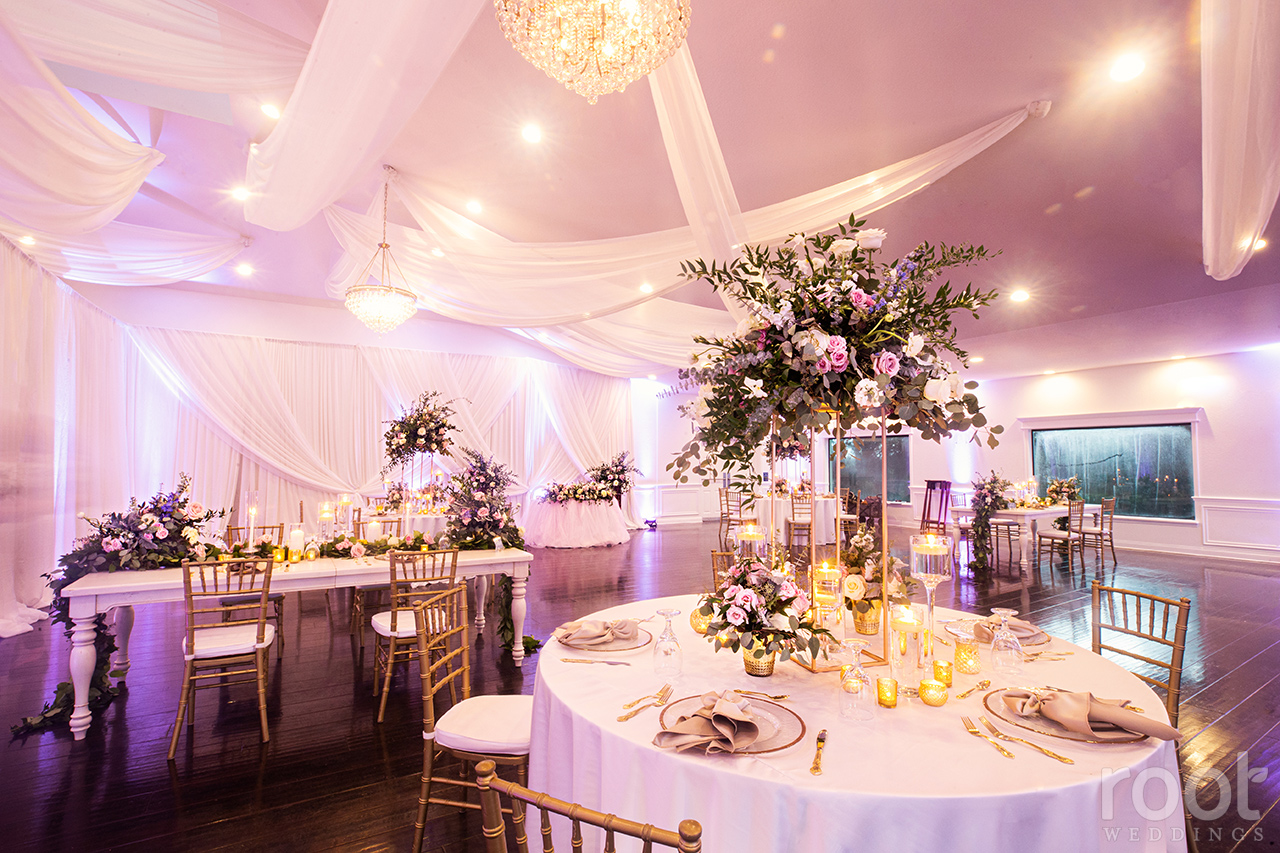 No shortage of good luck rain for these two- We were on pins and needles through the ceremony as the darkest clouds rolled in! But luckily the "good luck" held off until after they were married and Noelle was all up for a rainy golf cart ride for some newly married portraits! <3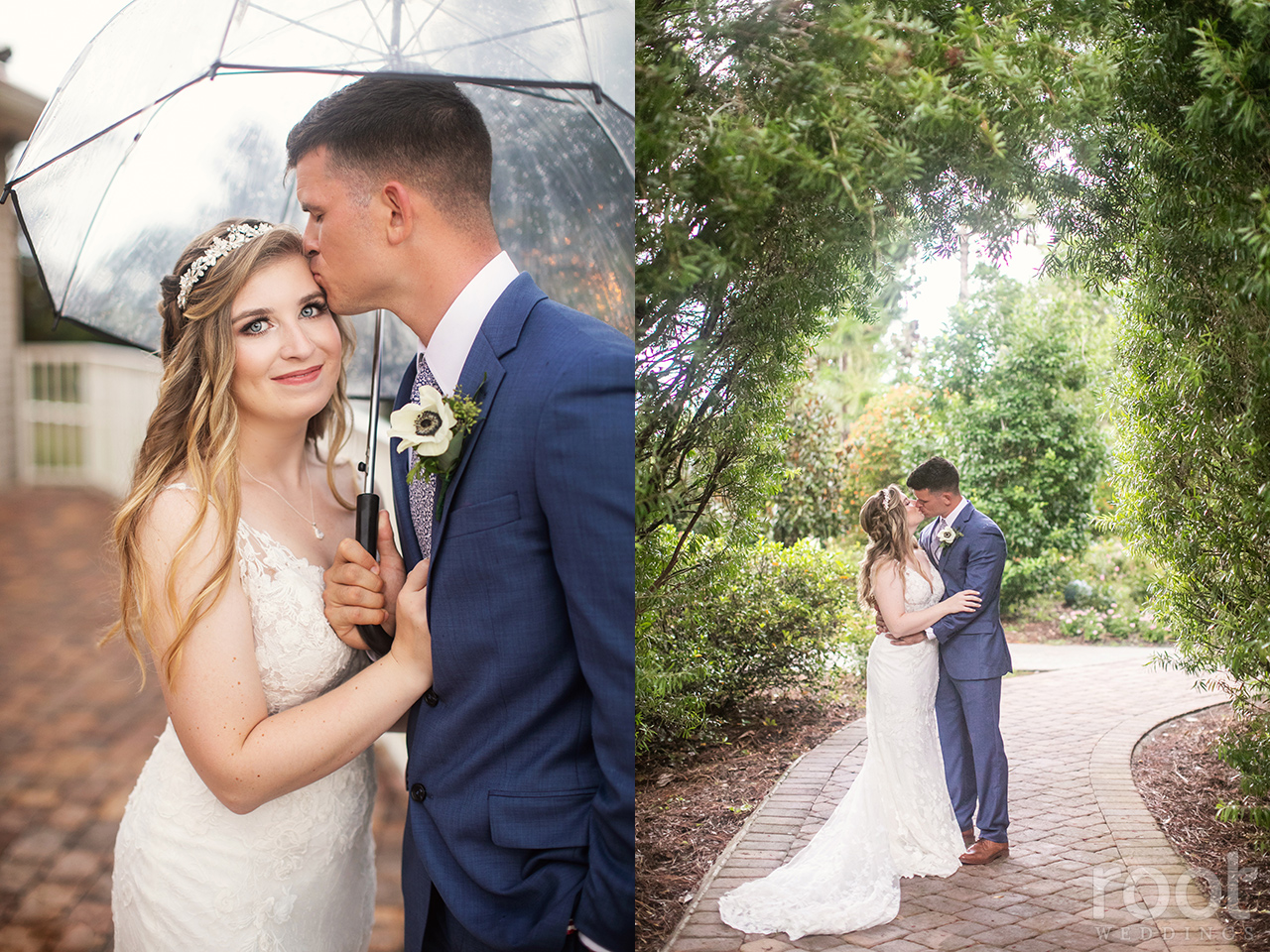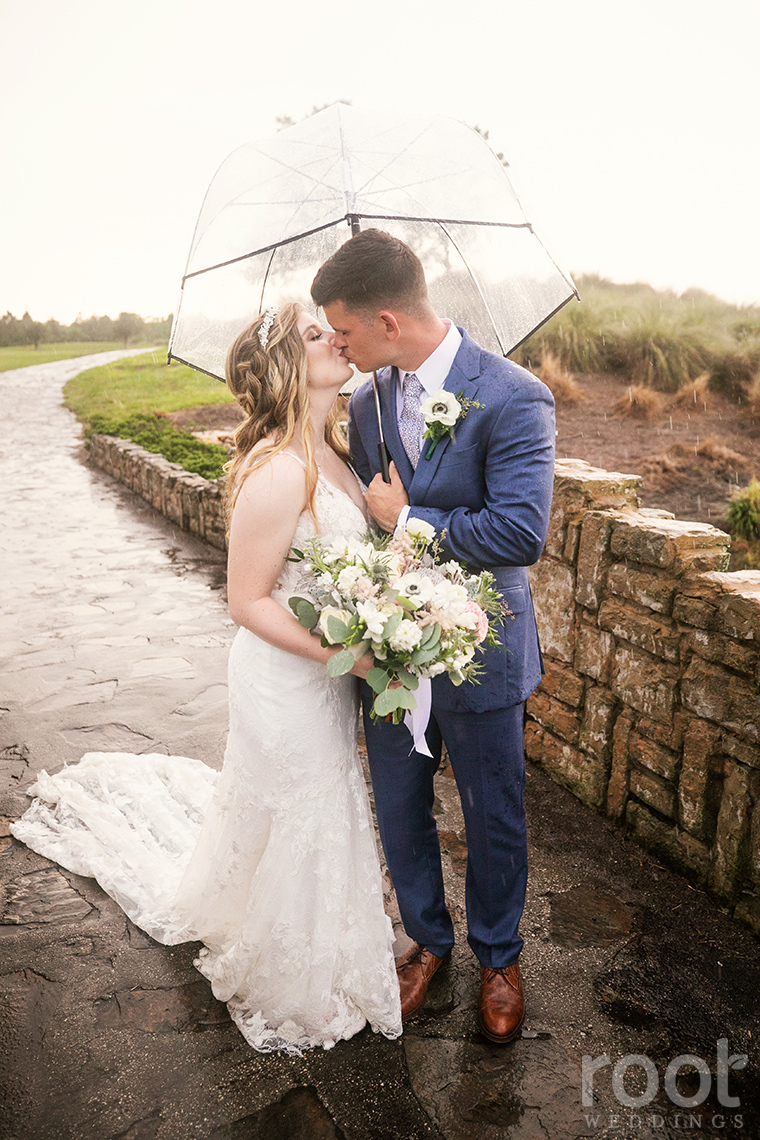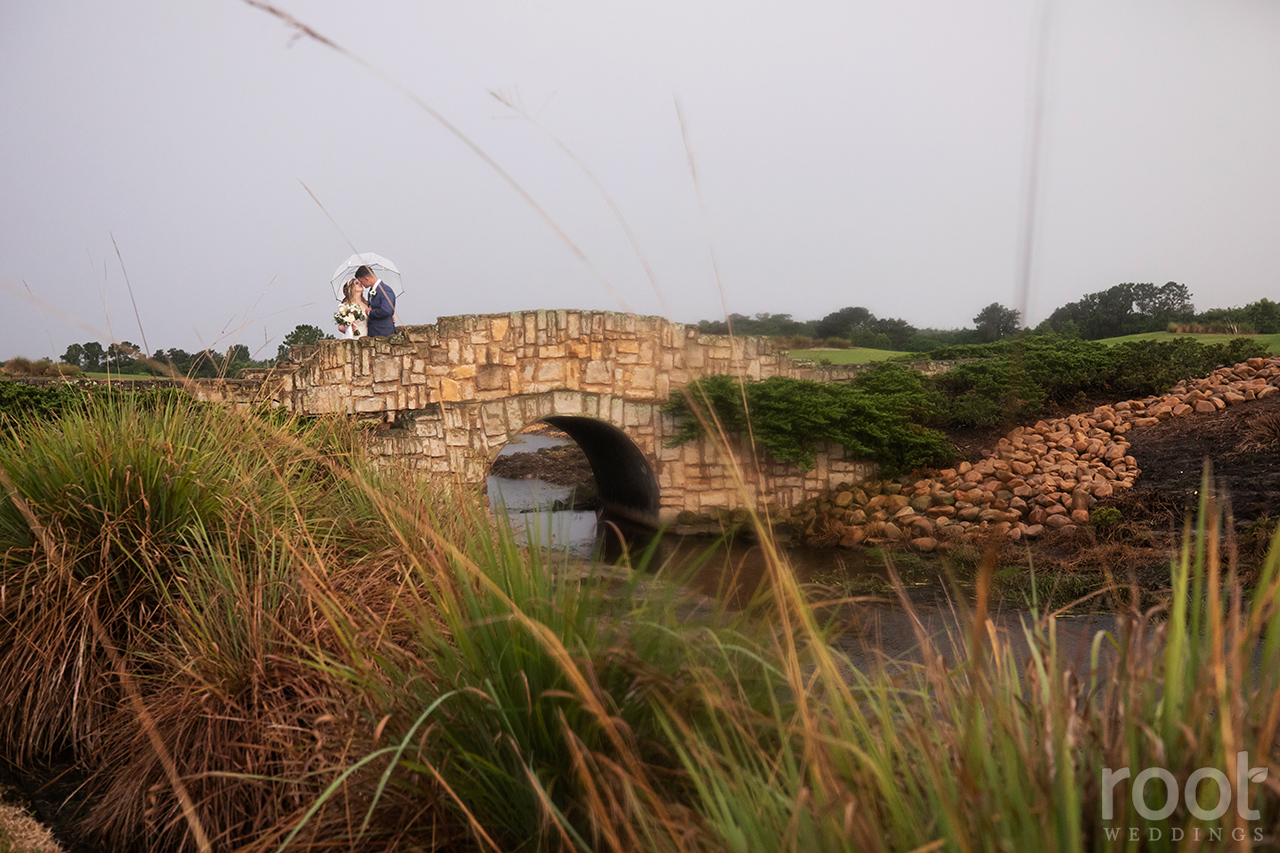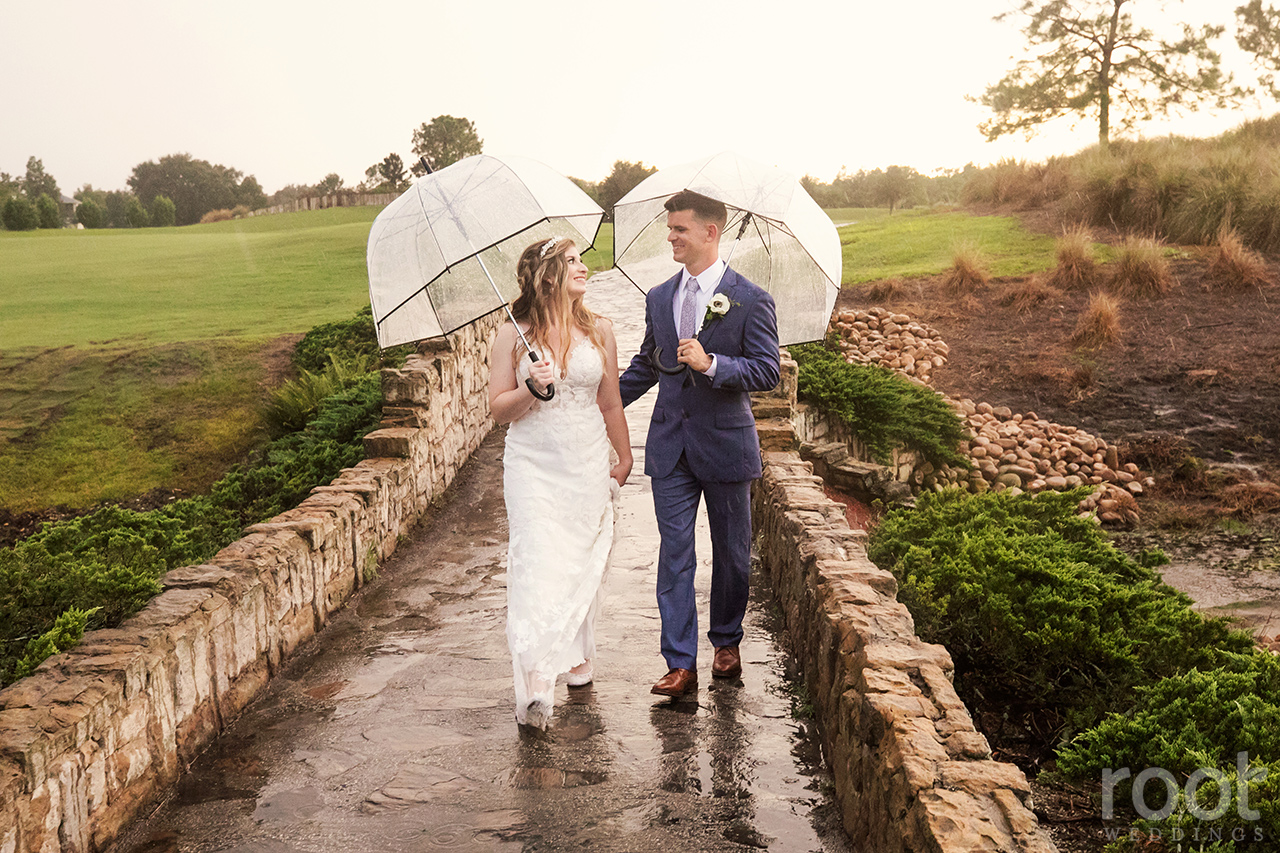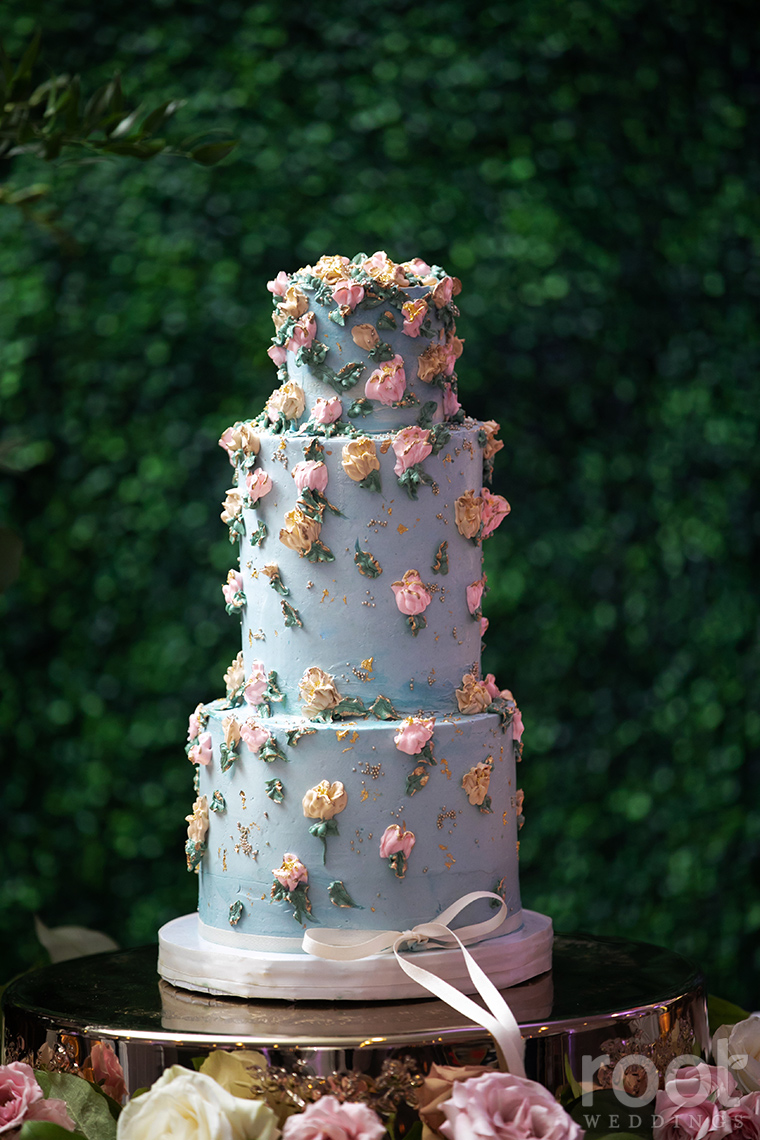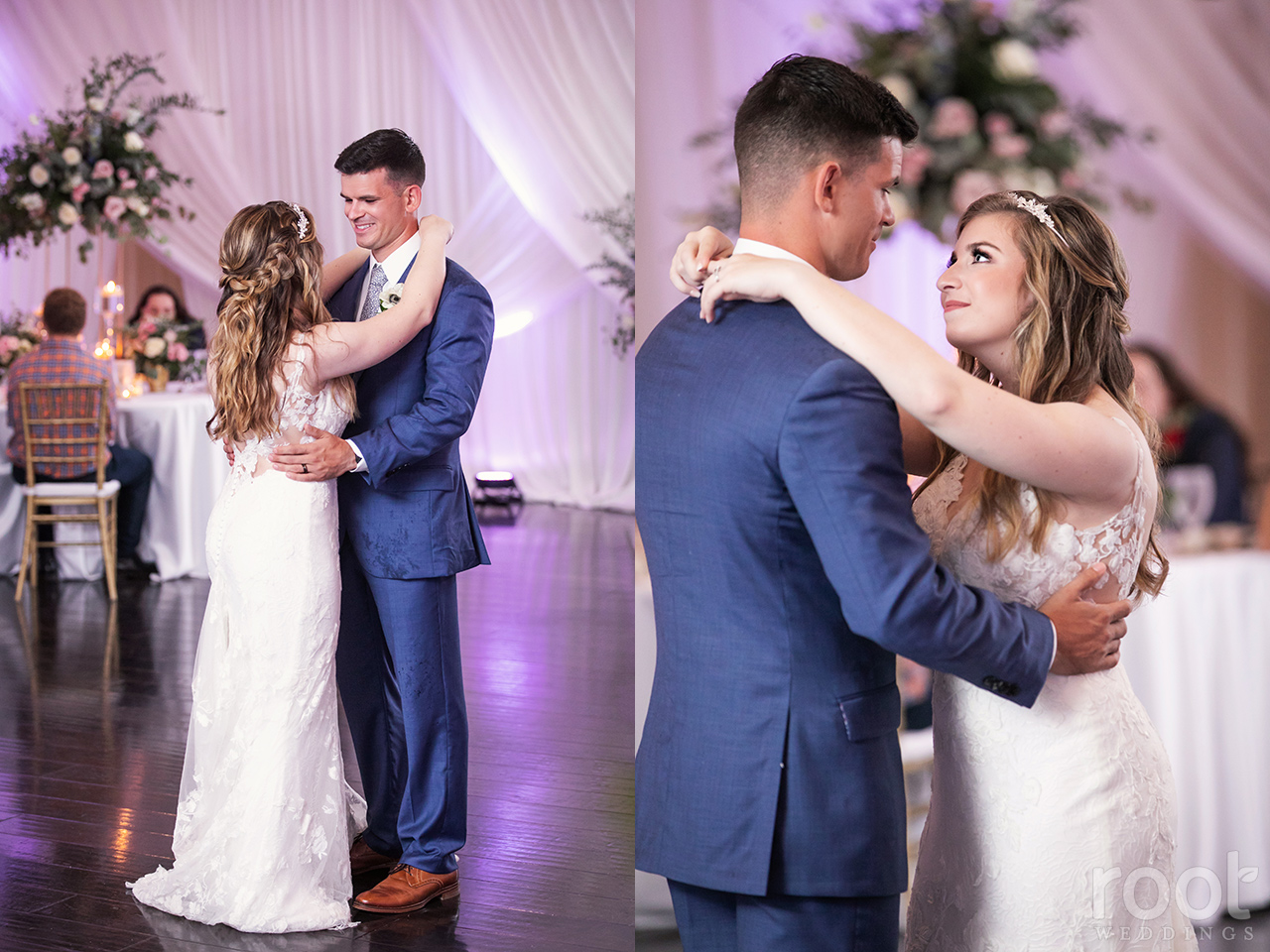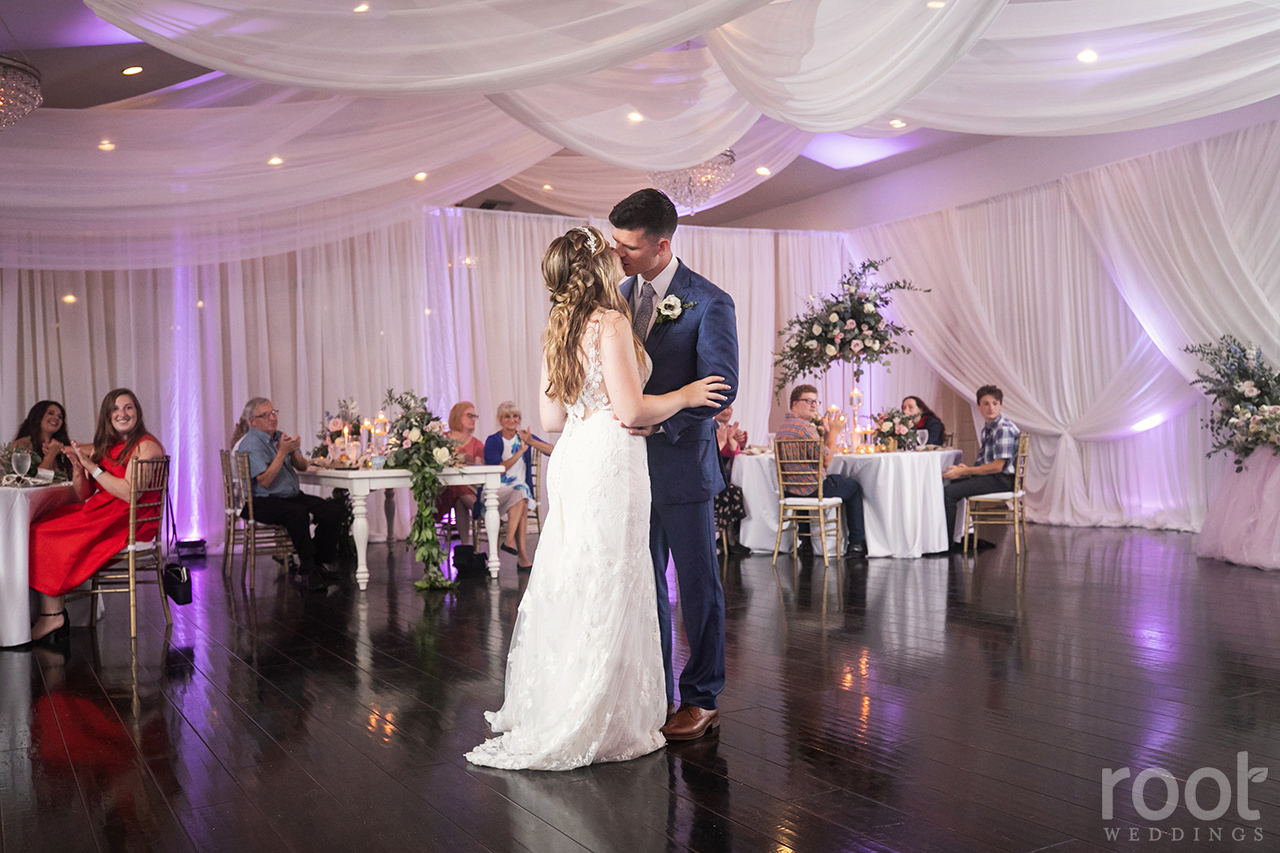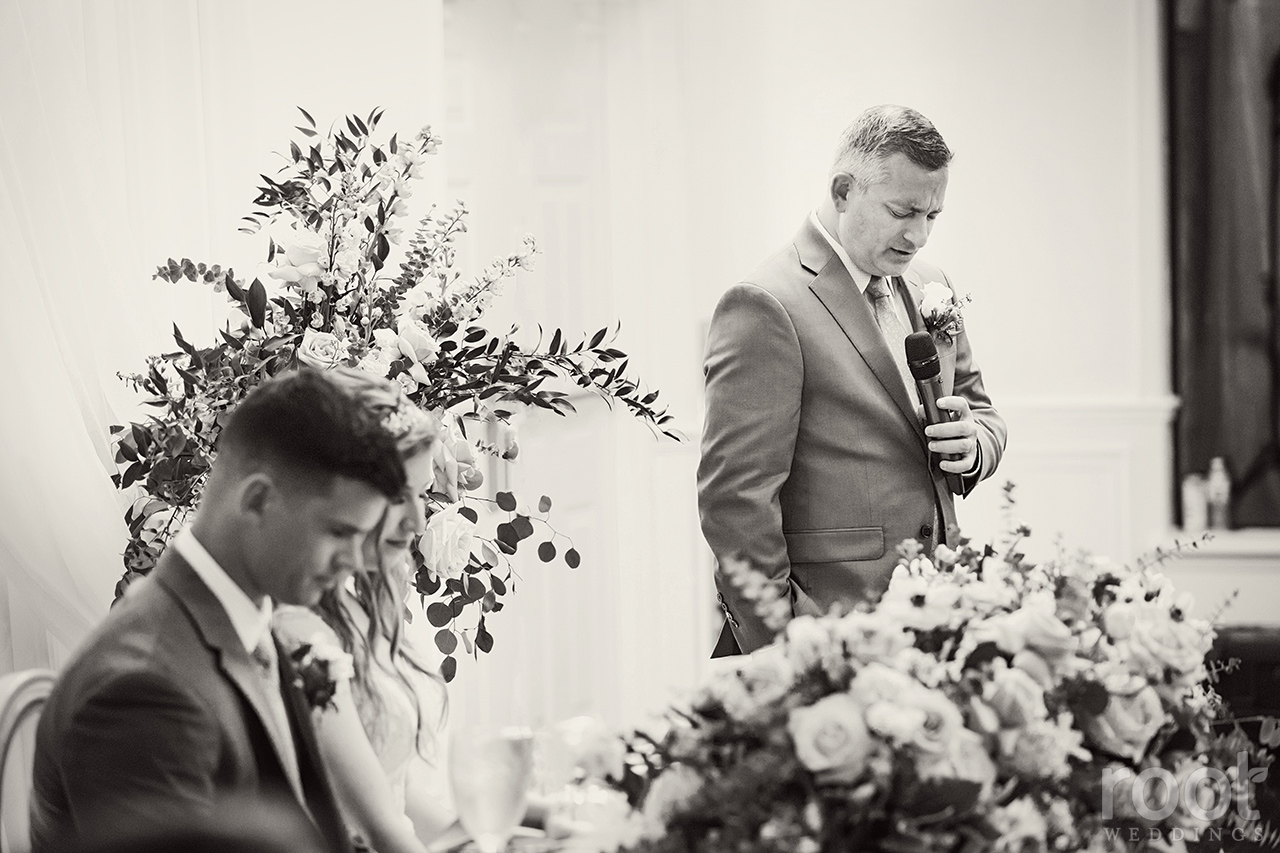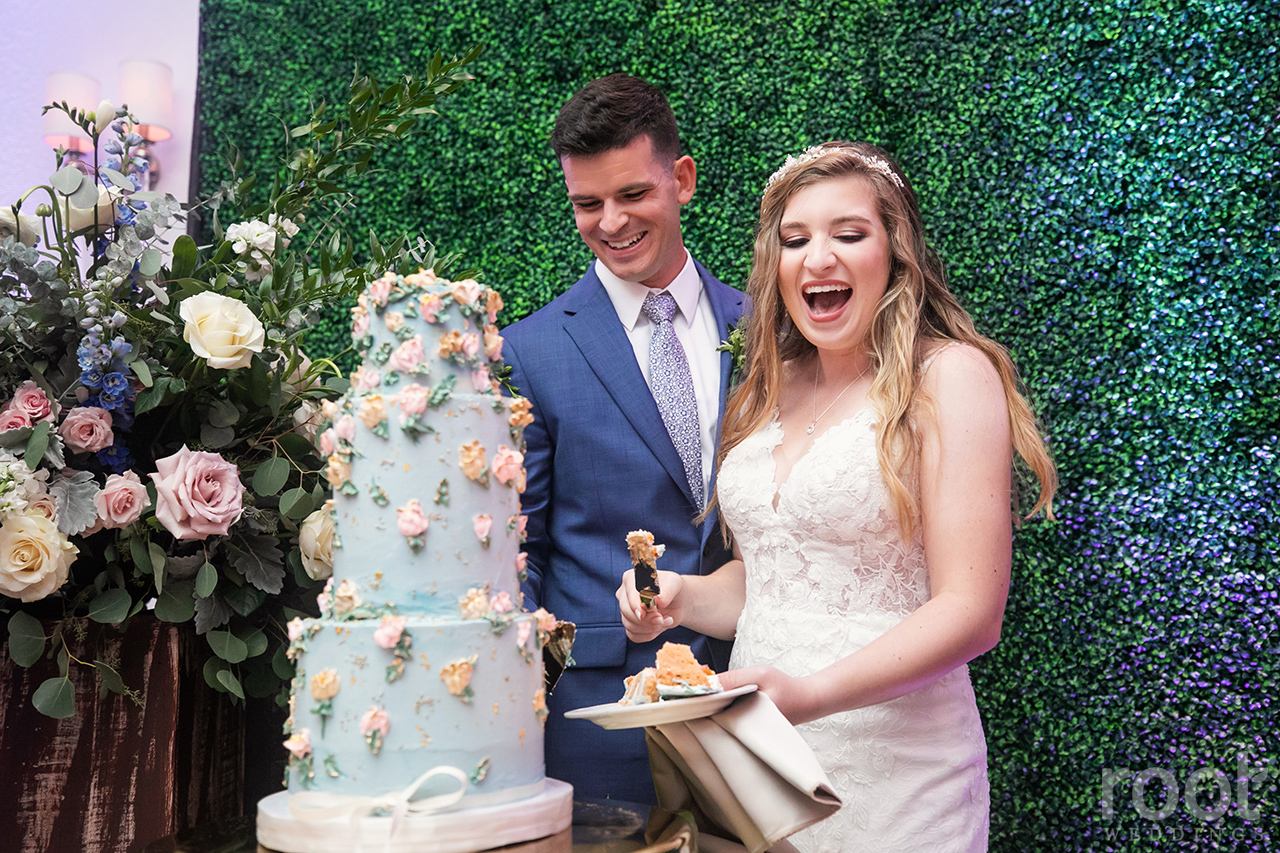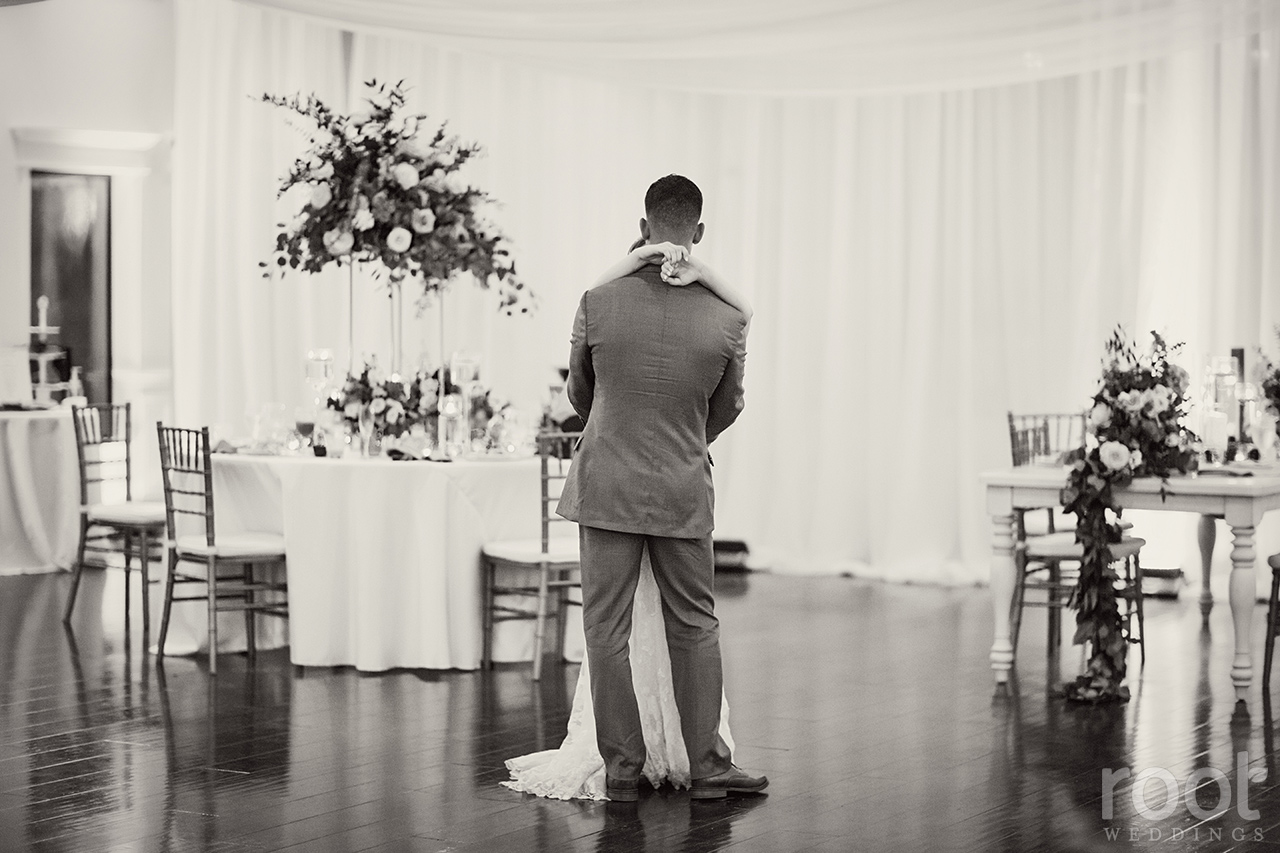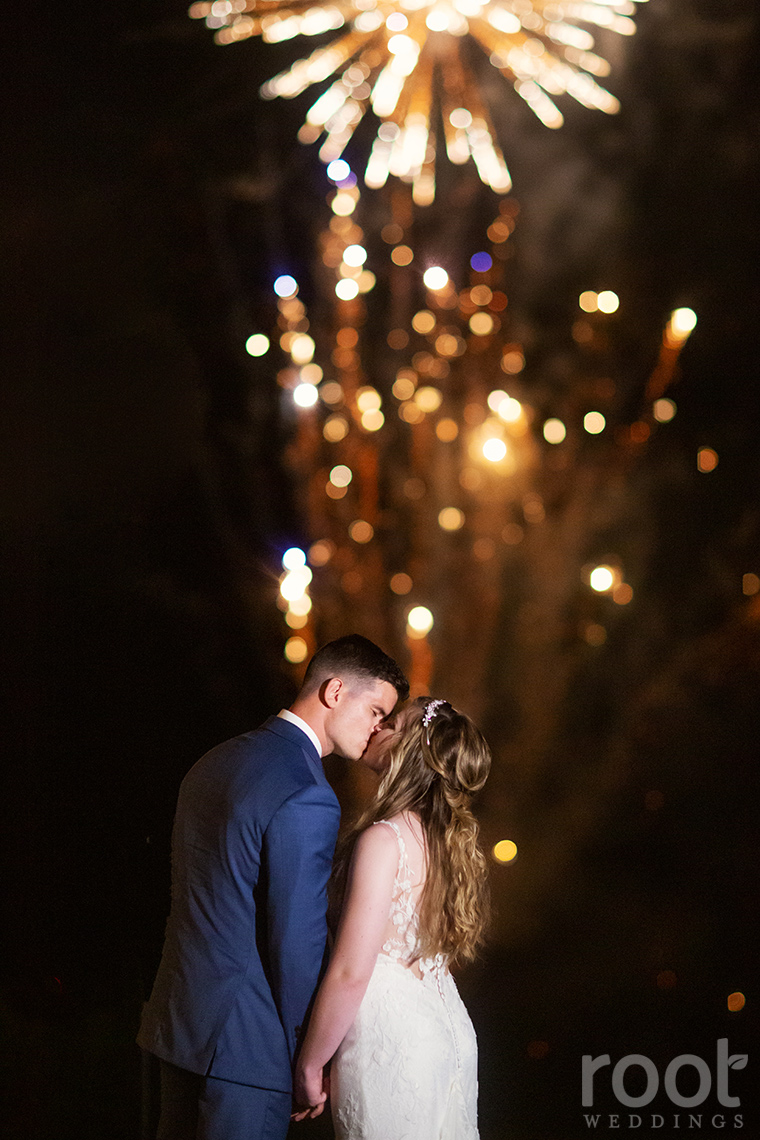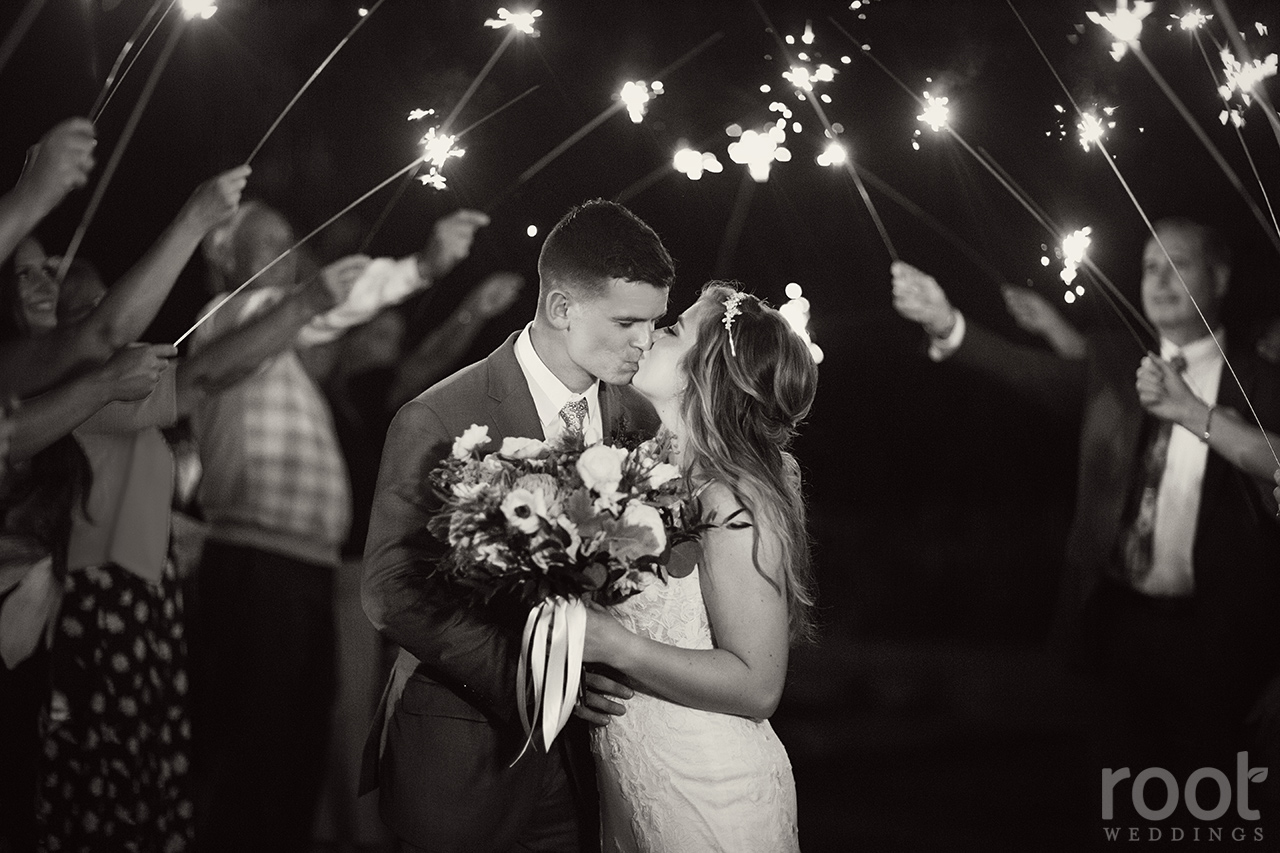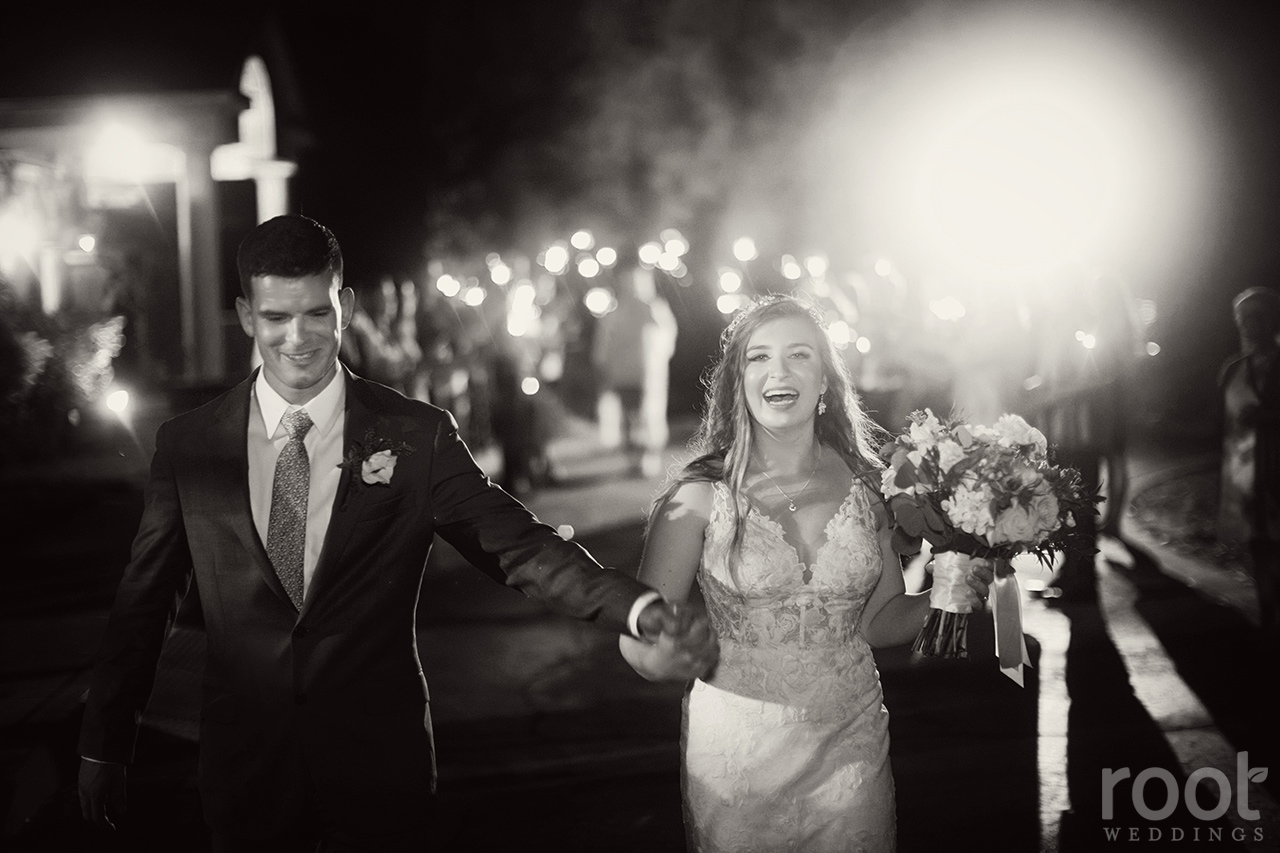 Noelle and Phil, huge thanks and love to you and your families for having us!! Can't think of a sweeter way to kick off this crazy wedding season. <3