I wish I could say I just threw together our costumes this year and was pleasantly surprised at how they turned out! Buuuuut I'm definitely someone who comes up with a family Halloween "theme" by early summer and spends months trying to find the perfect costume pieces!
Every year, we join our bests Tim and John David to Mickey's Not-So-Scary Halloween Party at the Magic Kingdom! Our first year with Ollie, we were all Wizard of Oz characters (I mean, I couldn't dream of a better theme for Ollie's first Halloween than "there's no place like home!") Last year, we were characters from Nightmare Before Christmas, but this year was my favorite by far: PINOCCHIO. <3
Ollie is two and most DEFINITELY "got no strings" to hold him down this year! He's running a million miles an hour, wanting to touch everything, meet everyone, and eat anything he can get his paws on! Family costumes can be tricky finding something everyone's excited about, so I'm more than thankful our gracious friends were along for the ride!! I thought Nate would make the cutest Gepetto, I could swing a Blue Fairy with the right wings, and how cute are our donkey boys?!?!? Ahhhhh!!! I don't know that we'll ever top this year, y'all. <3
If you find this blog someday and are looking for links to our costume pieces, here are a few with our affiliate links! <3
Pinocchio : Yellow Hat, Red Suspenders, and Brown Mary Jane Squeaky Shoes! Pinocchio ribbon on his shorts here.  The rest of his costume was sewn by me. <3
Gepetto : Blue Vest, Brown Pants, High Socks
Blue Fairy : Blue Headband, Wand, Dress, Wings!
Donkey Boys : I bought these hats and hand-sewed ears from brown and pink felt! Hooves bought here. :)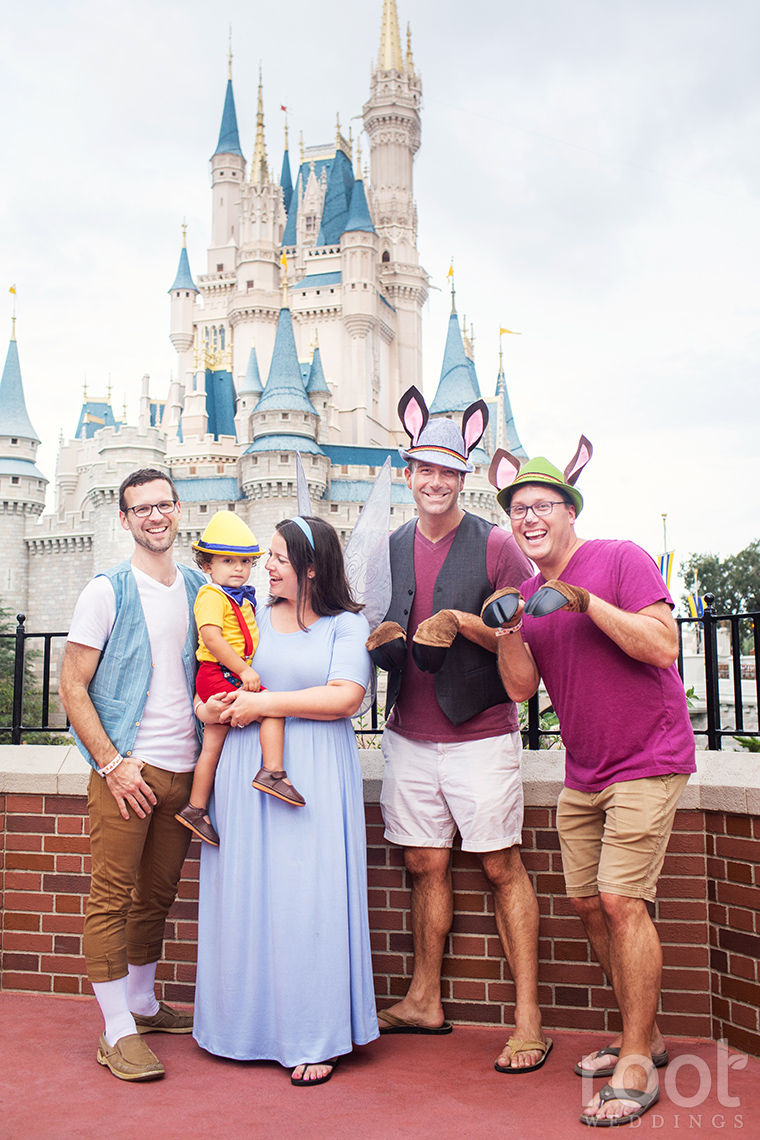 Now on to favorite photos from our adventure! Waiting for the ferry <3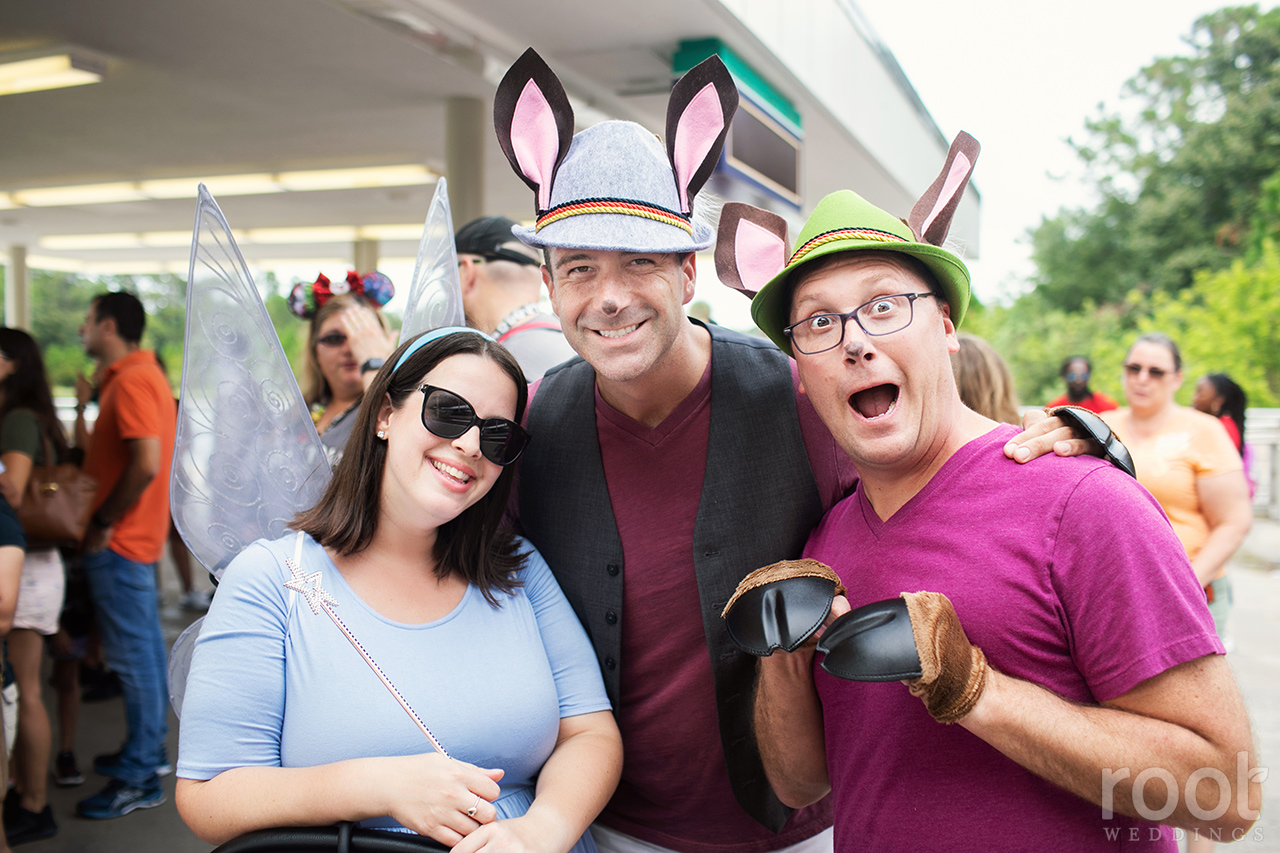 The best thing about their hooves was they were pretty much able to wear them all night- texting and all! :)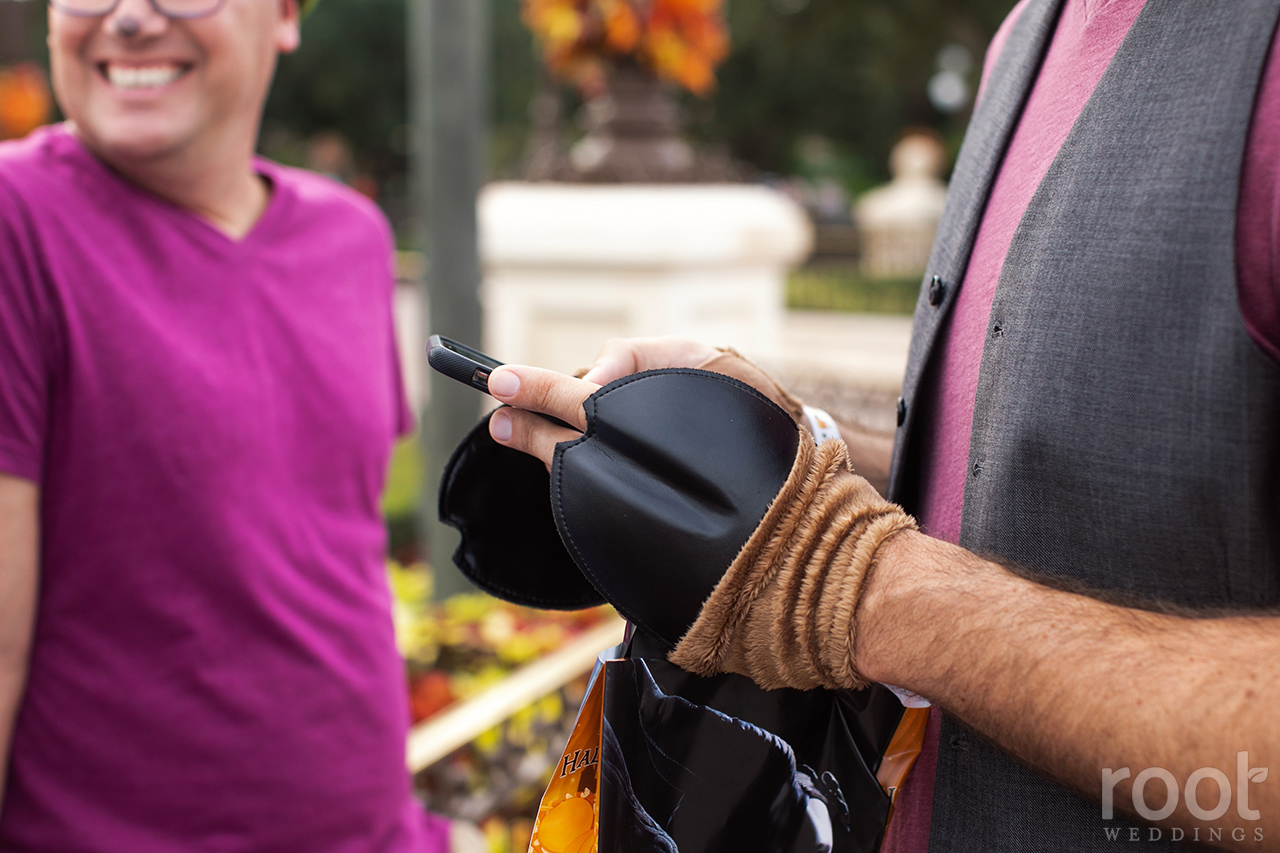 My mom always made our costumes when we were little and I love that I'm continuing the tradition as long as he'll allow. Is he not the most perfect Pinocchio you've ever ever seen?!?! And his little curls peeking out just melt me!!!!!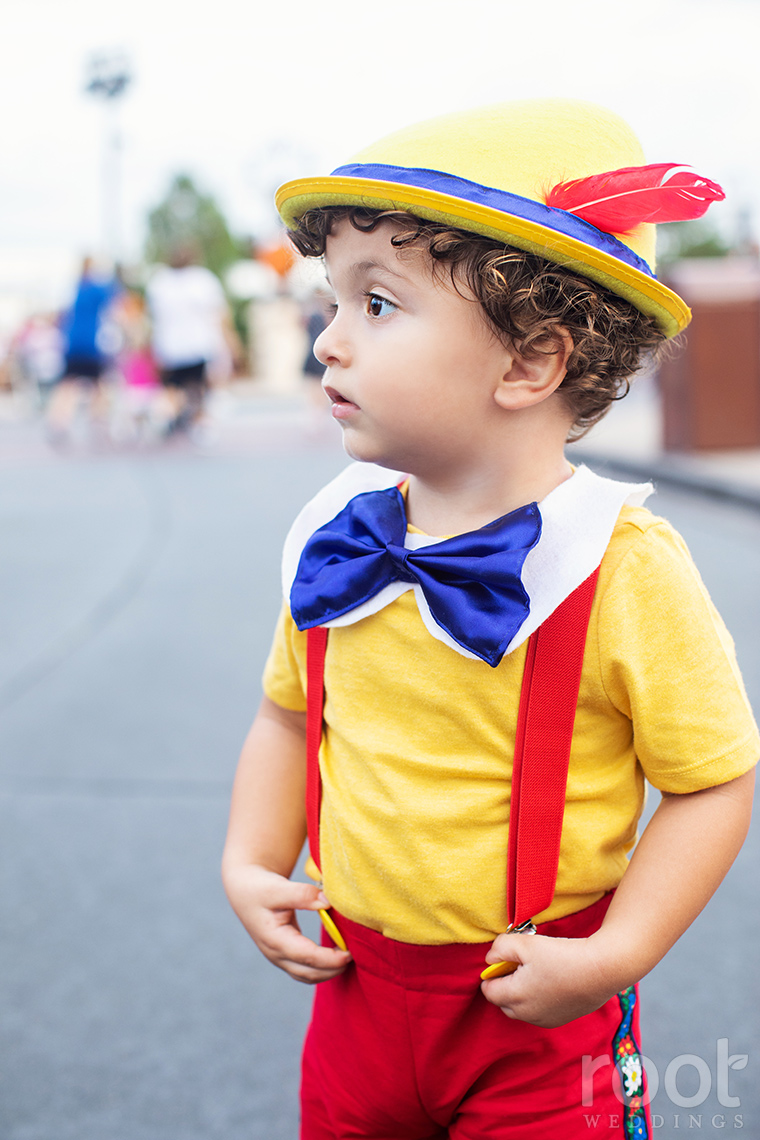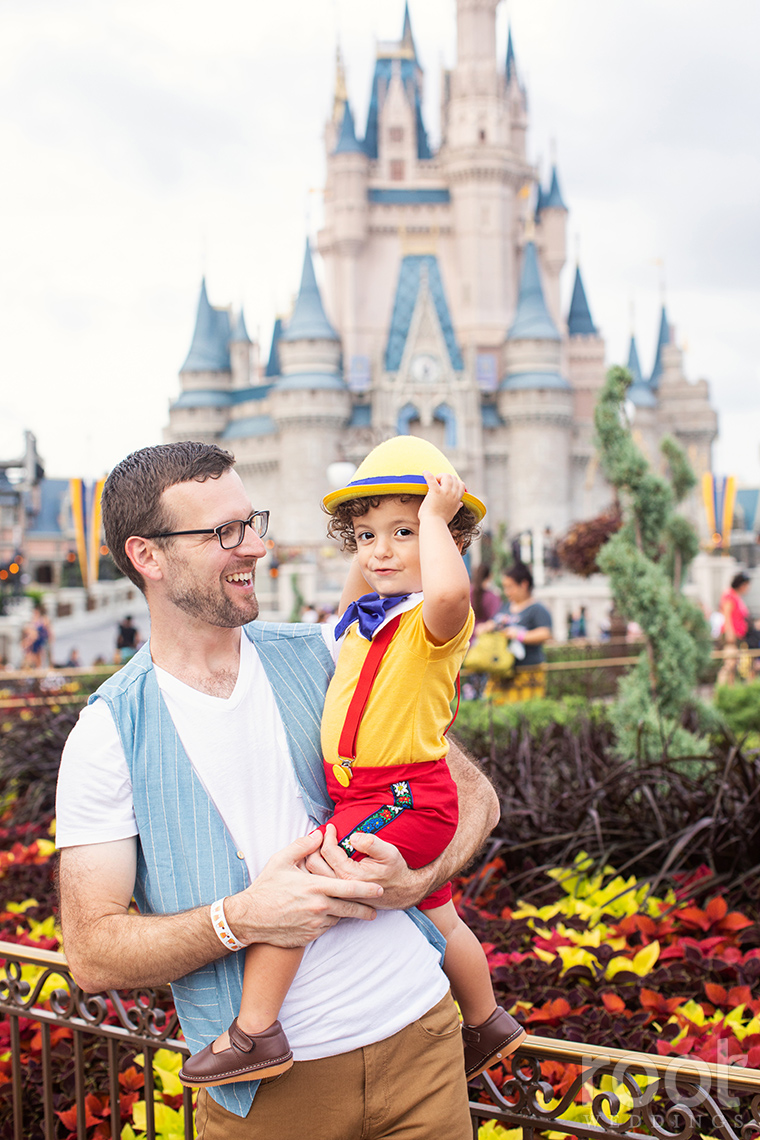 All of Ollie's best friends in one photo!! He loves his Uncle Timmy and Uncle John David!! <3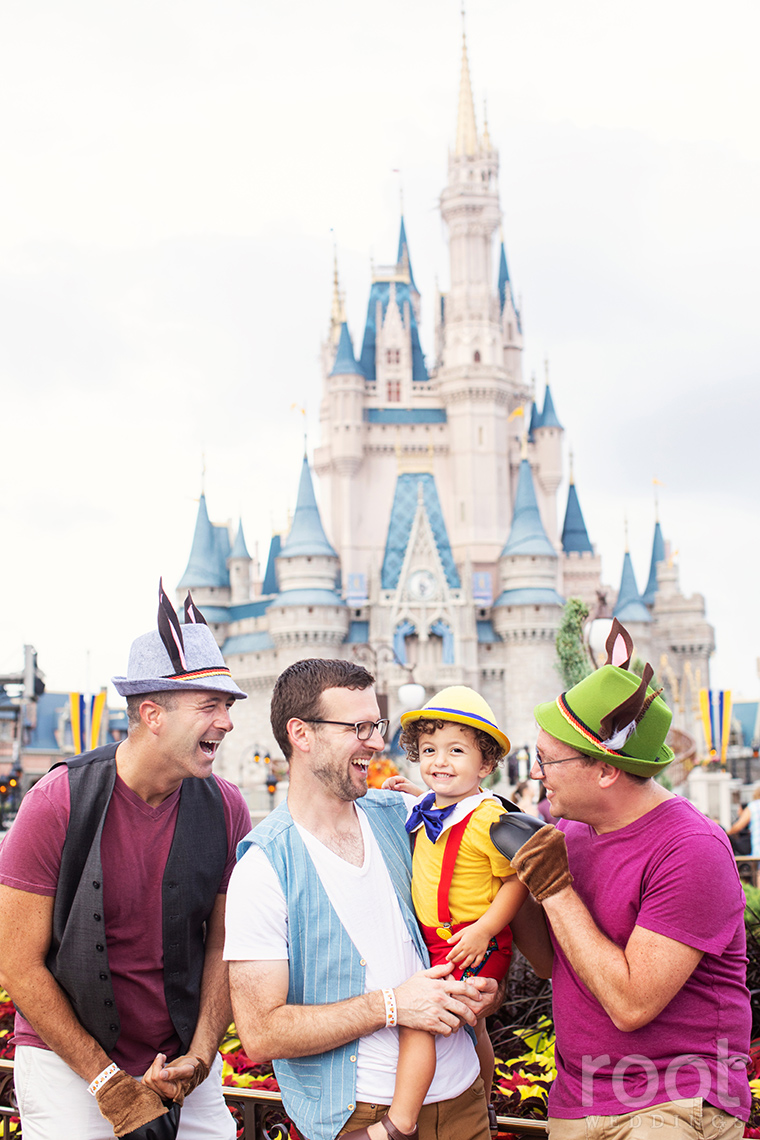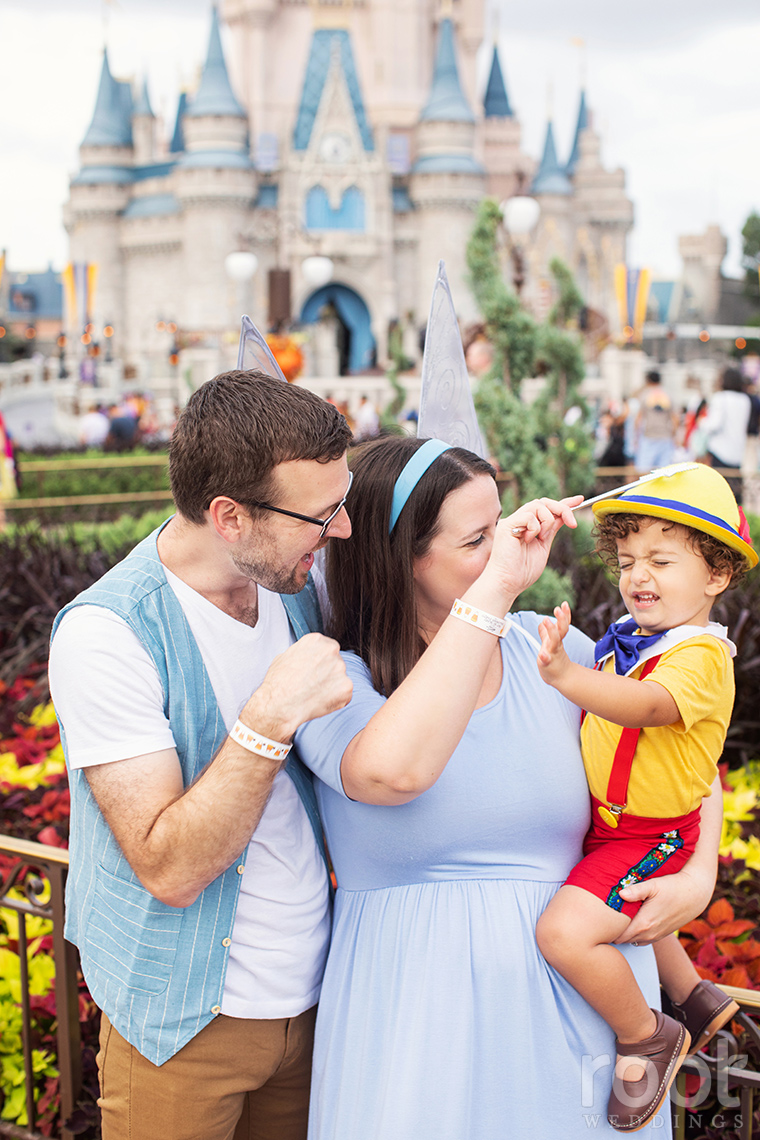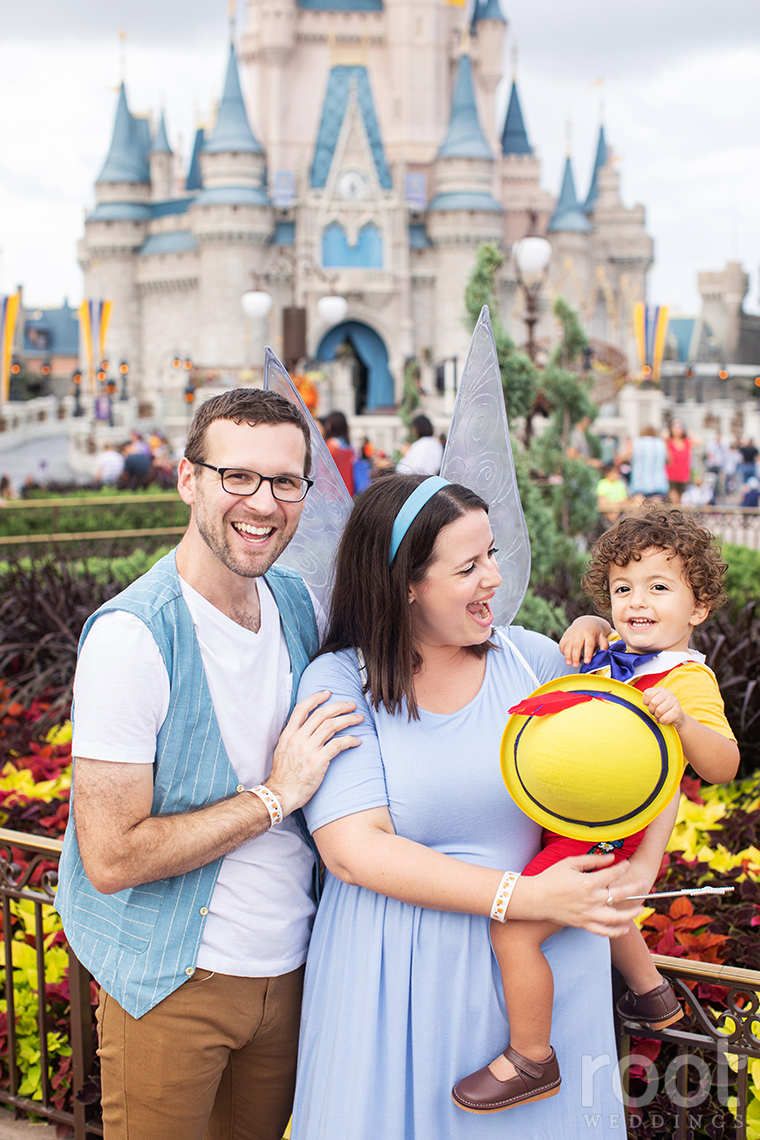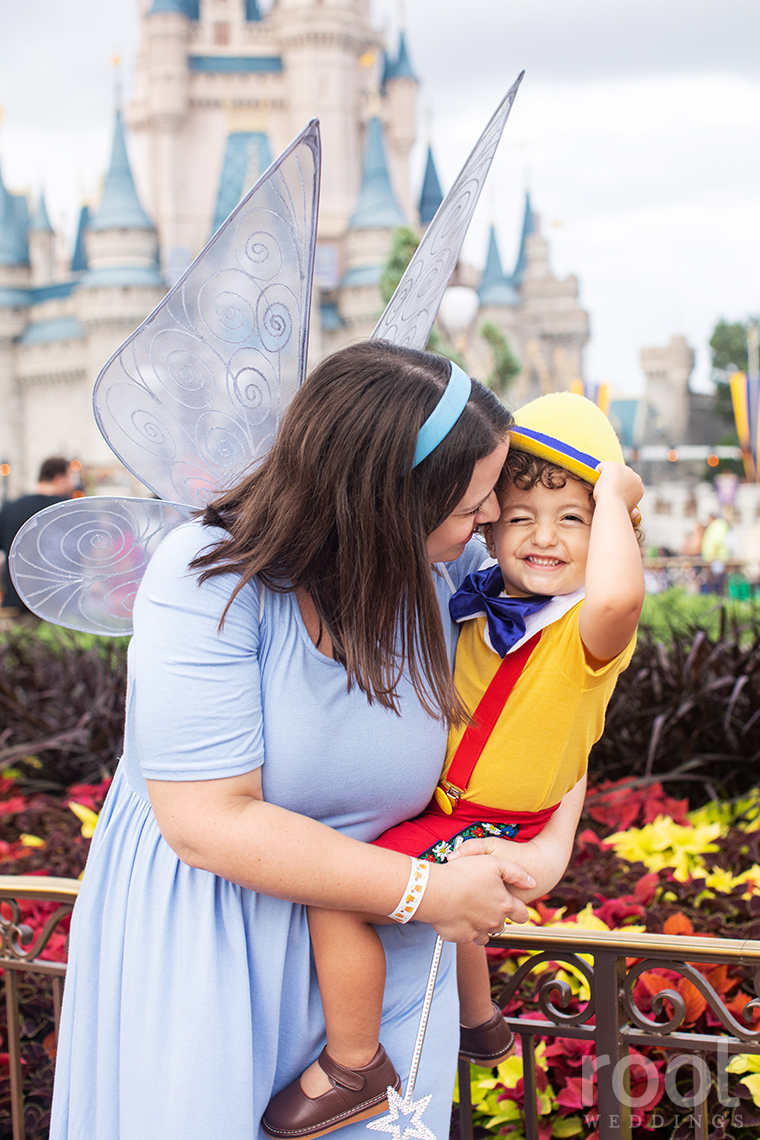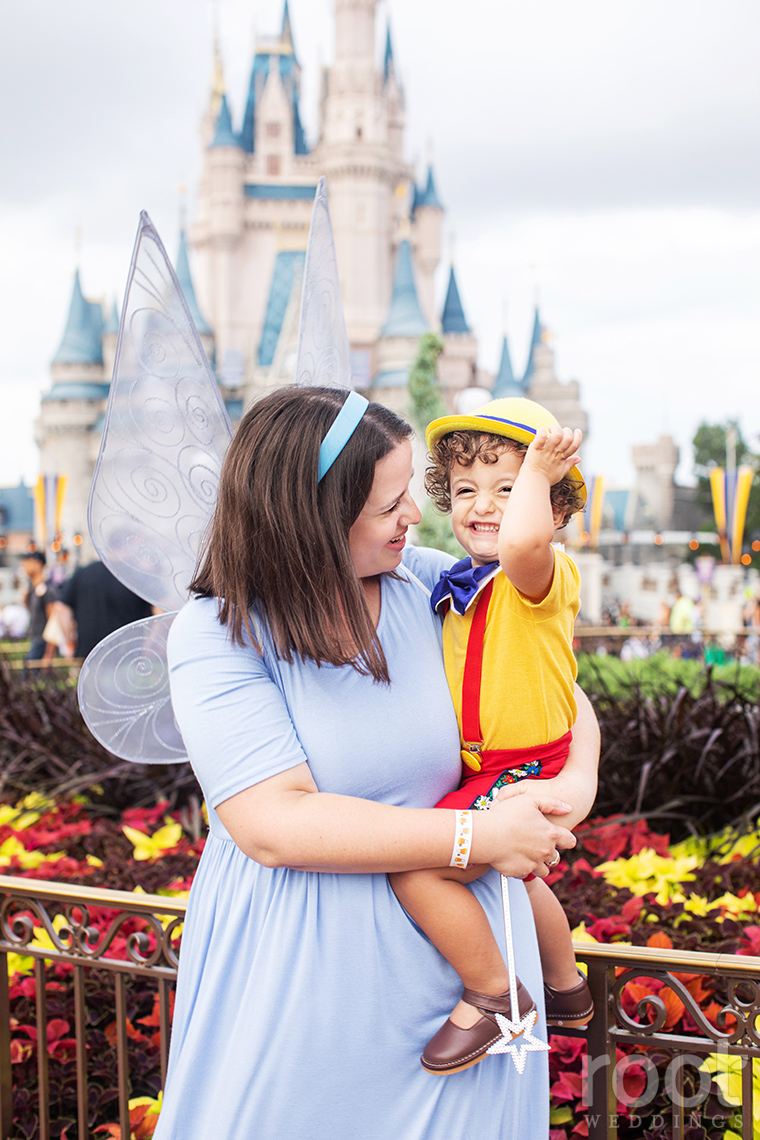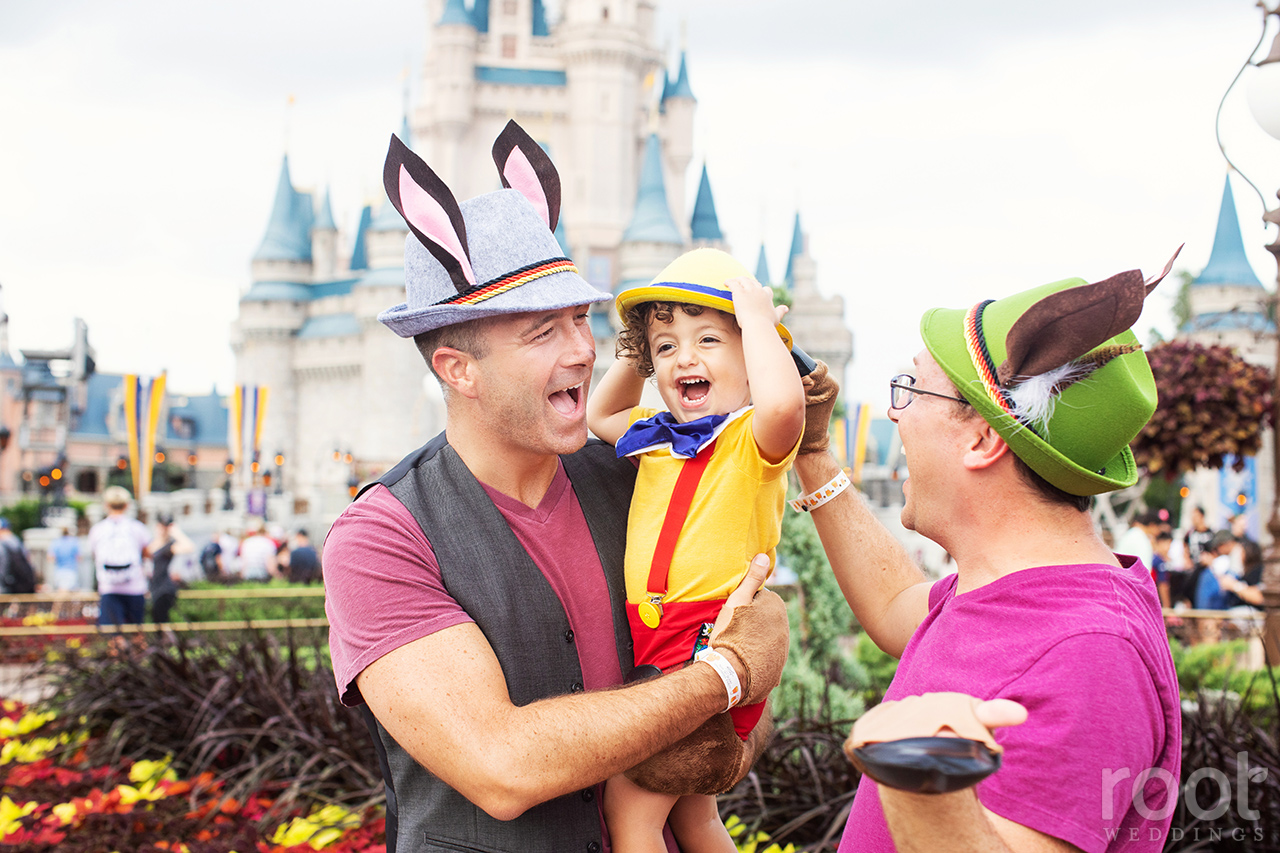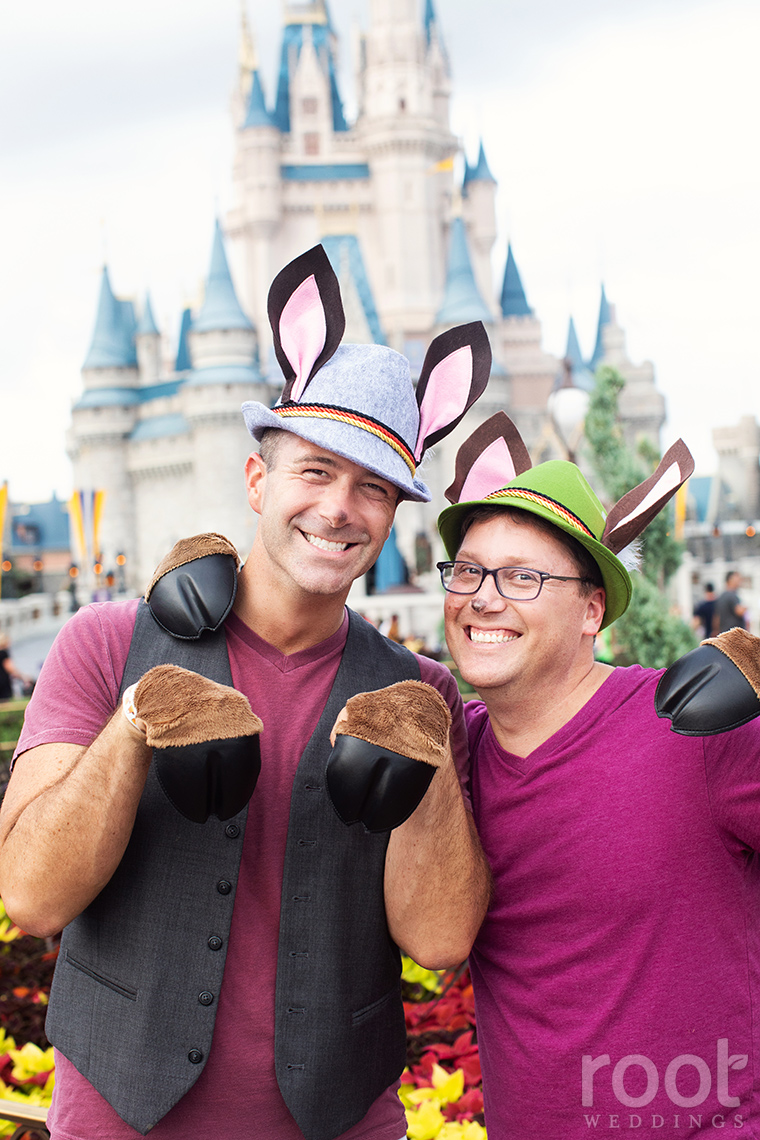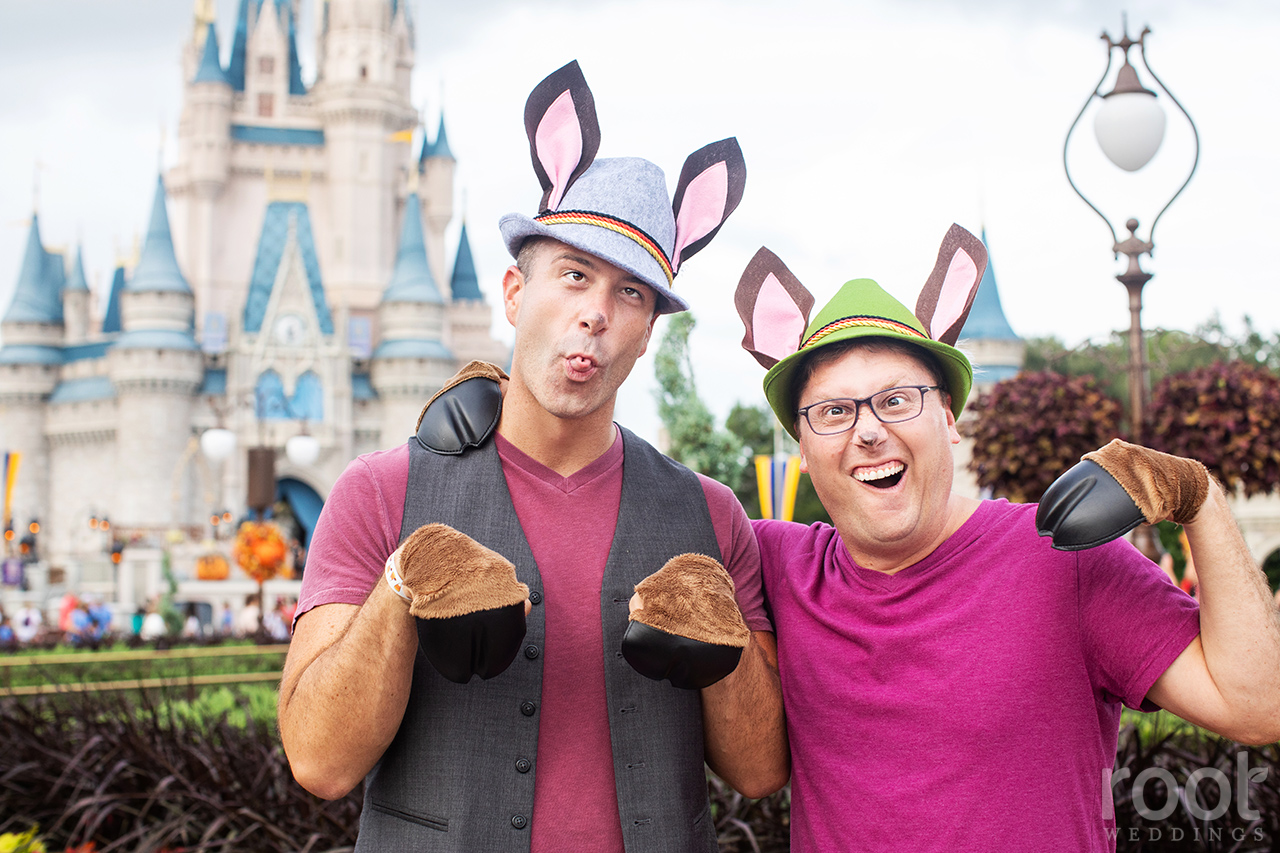 Everything is more fun in Halloween costumes on Main Street! :)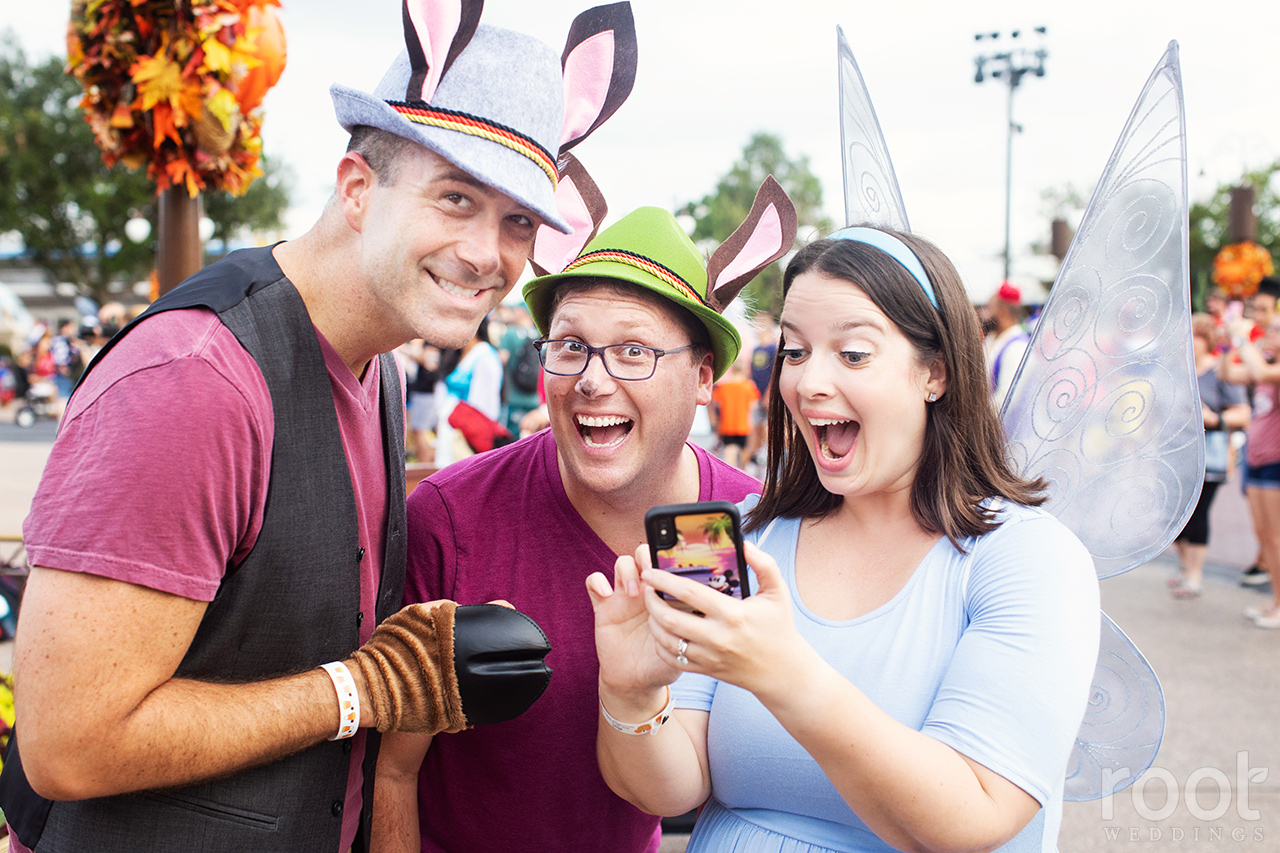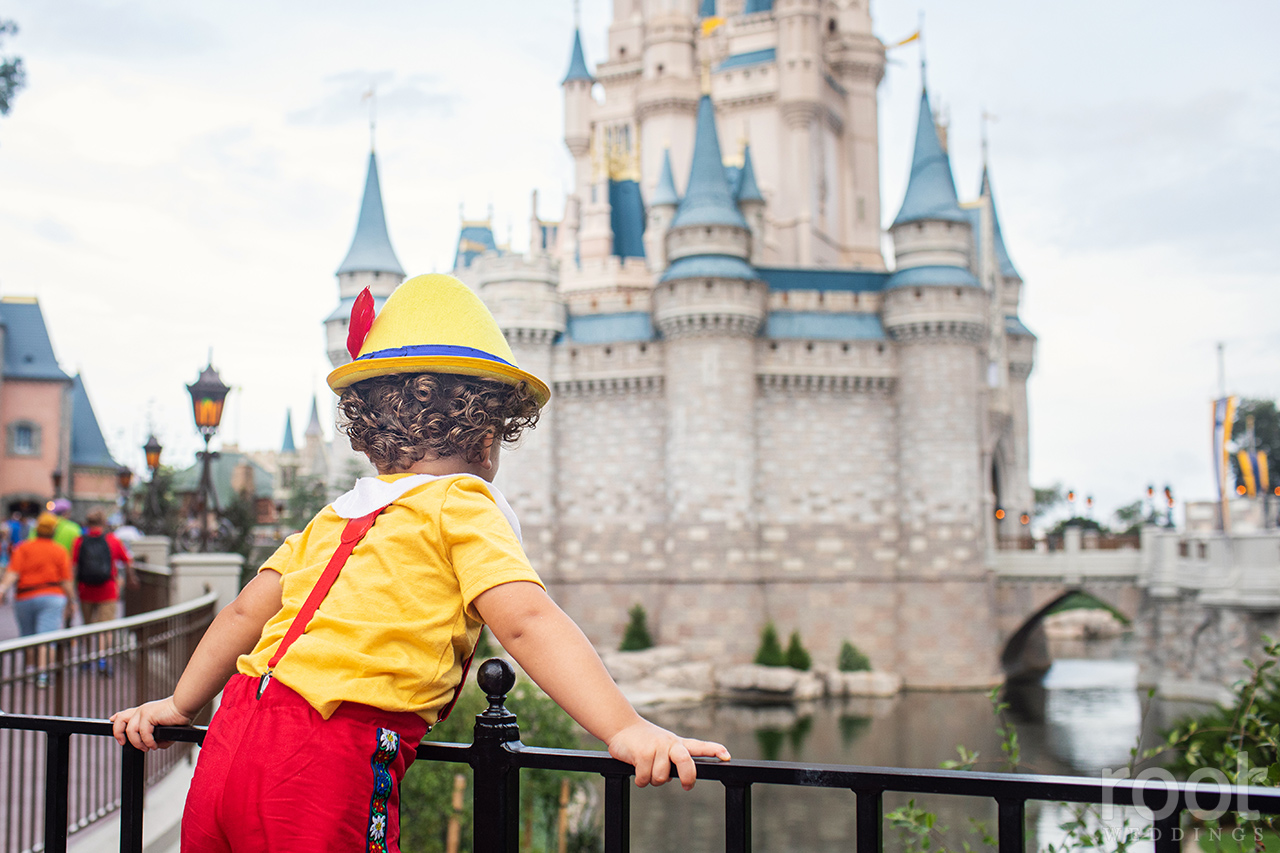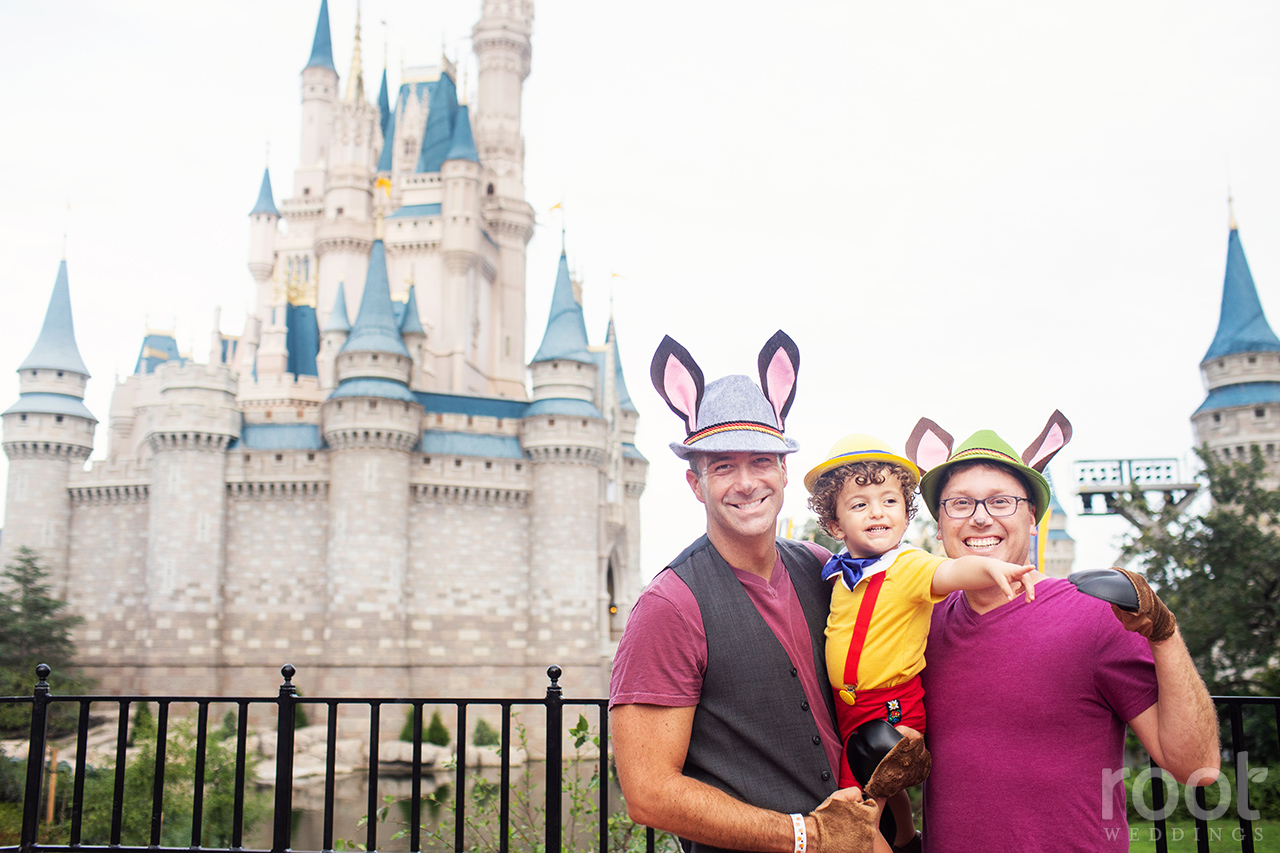 Someone kept stealing my wand and insisting HE was the Blue Fairy (while hitting me with it.) Family photos are gettin' harder and harder with this boy and outtakes like these are some of my favorites!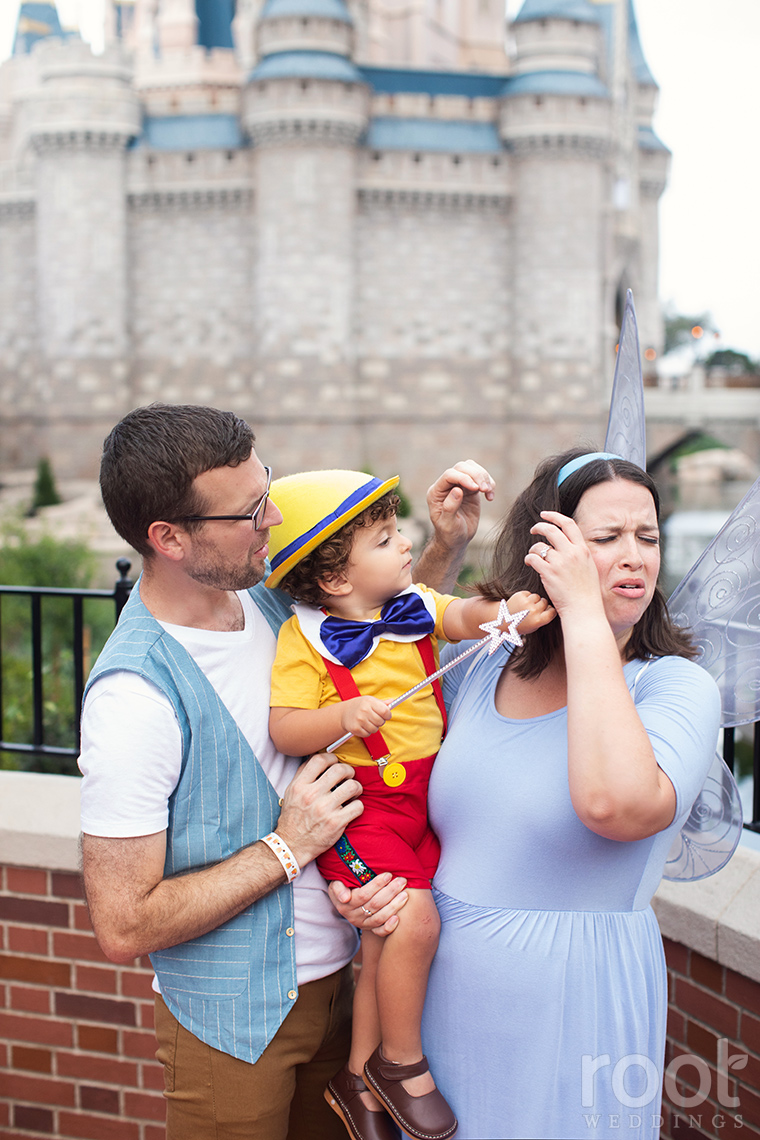 "No mama. I'M BLUE FAIRY!"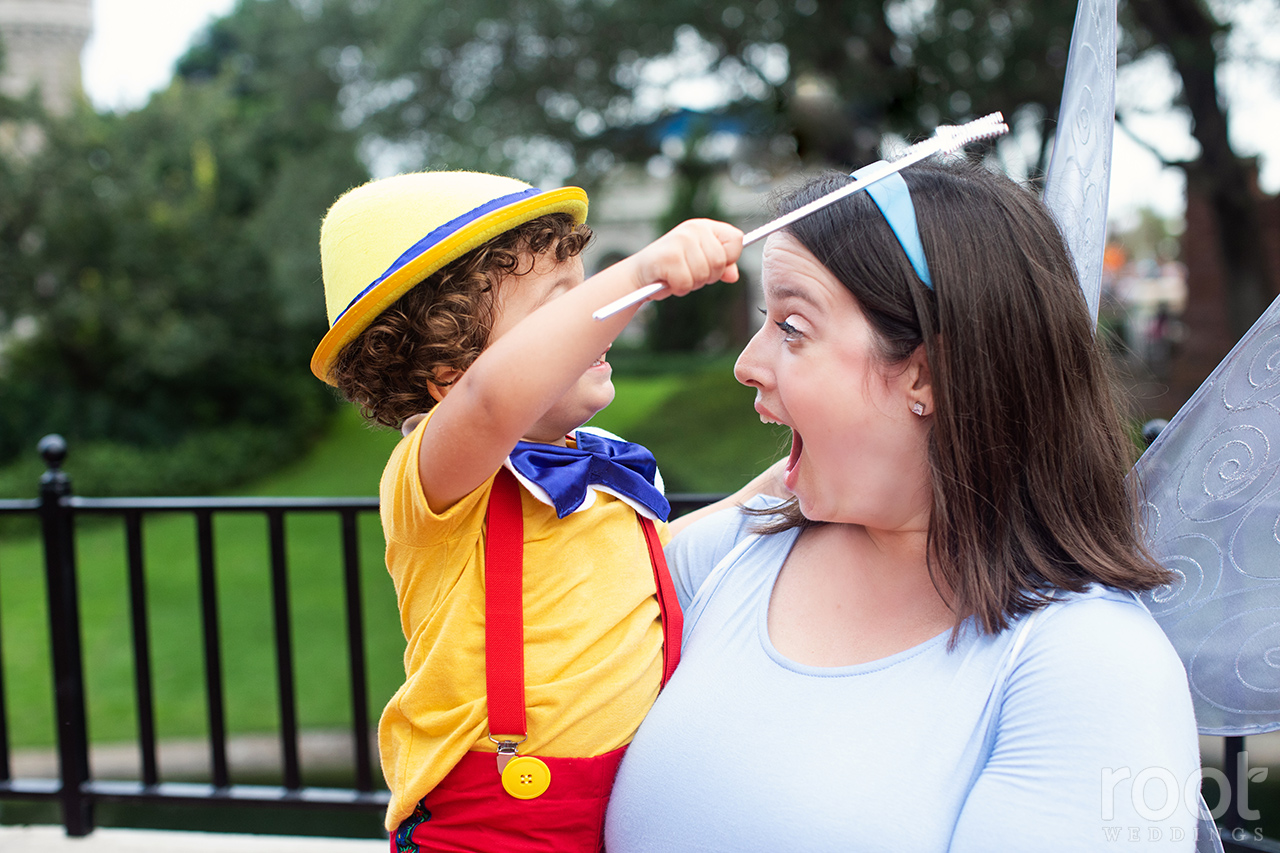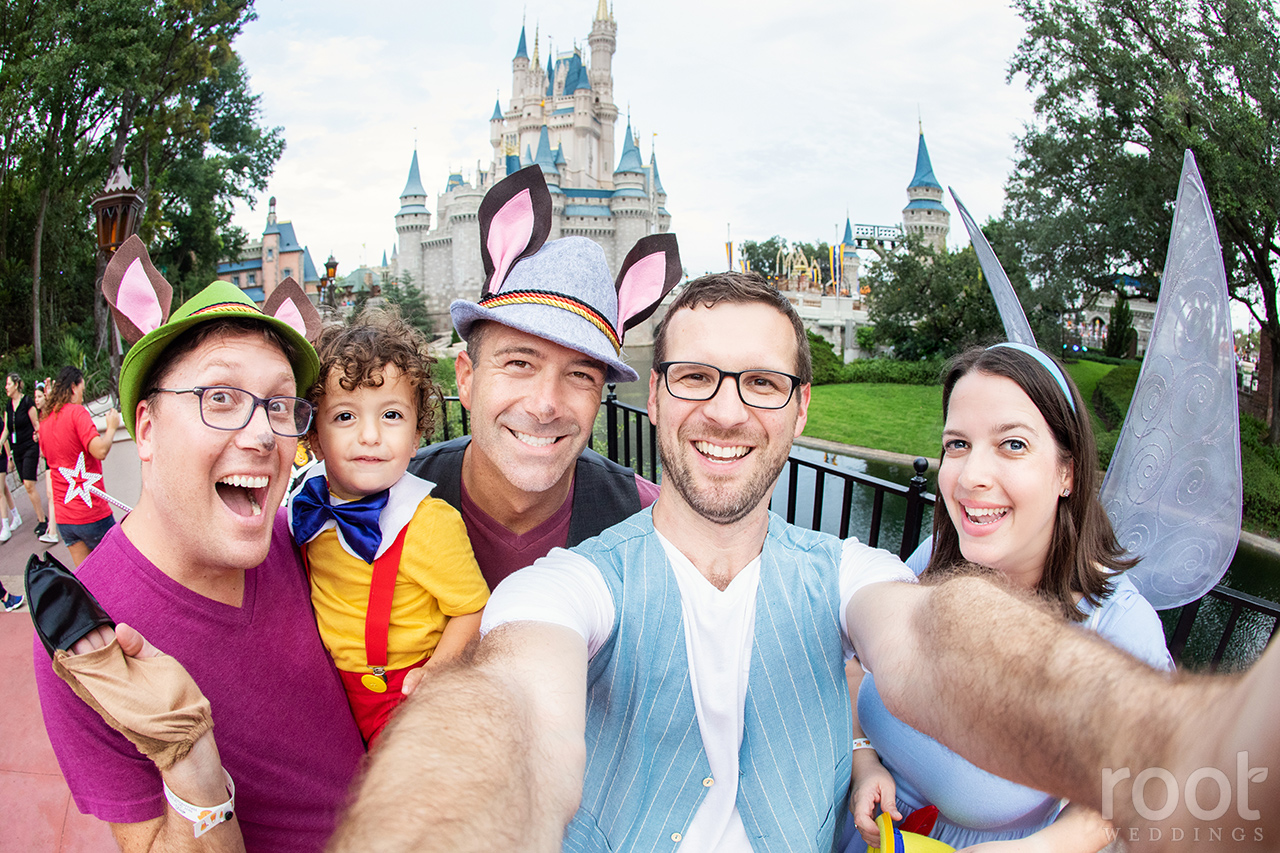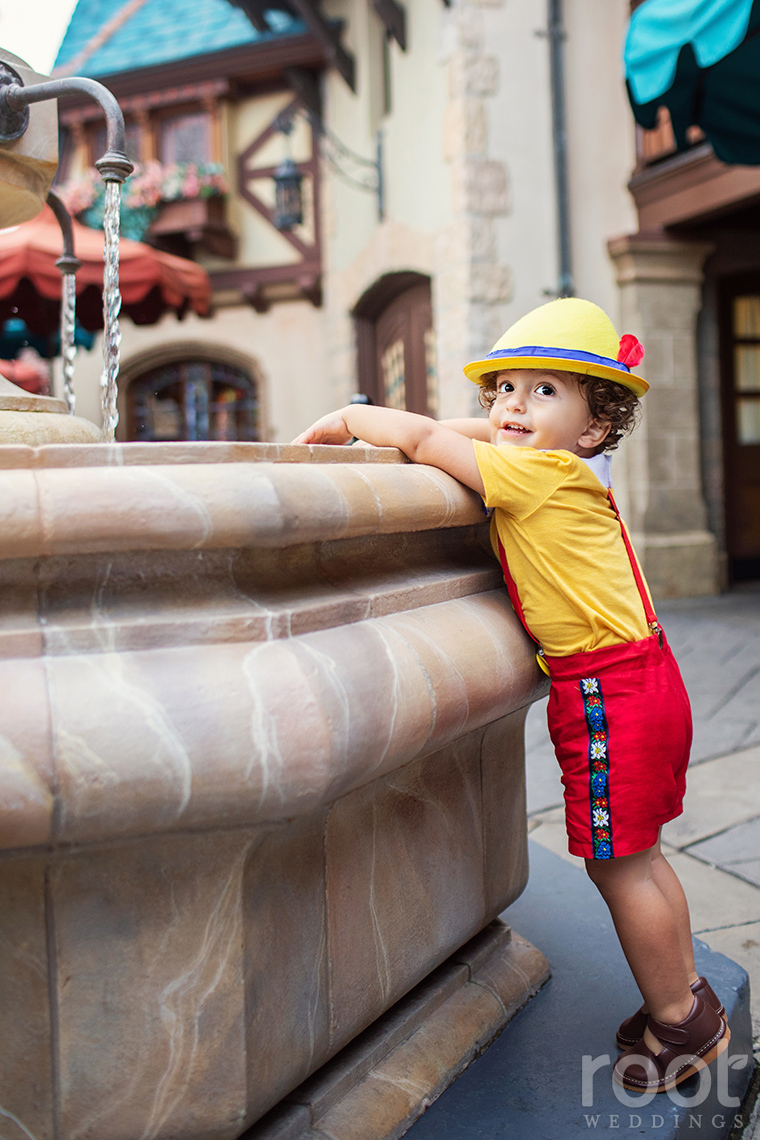 Tim and John David, thank you for inviting us along for another year and being the best photo sports ever! We love y'all and I'm ready to start on next year's costumes!! <3
When our friends Tim and John let us be their guests for the cast preview of Star Wars: Galaxy's Edge, we couldn't have been more excited!!!
Nate and I went back and forth on whether to hire a sitter or bring Ollie, but ultimately, I wanted photos of him teeny tiny in front of the Millennium Falcon, and I knew it'd be worth the hassle knowing with the impending crowds, it could be months before we come back for a visit!
And honestly? Totally worth it!! Look at this photo!!! Buuuut… This wasn't on our first visit to Batuu…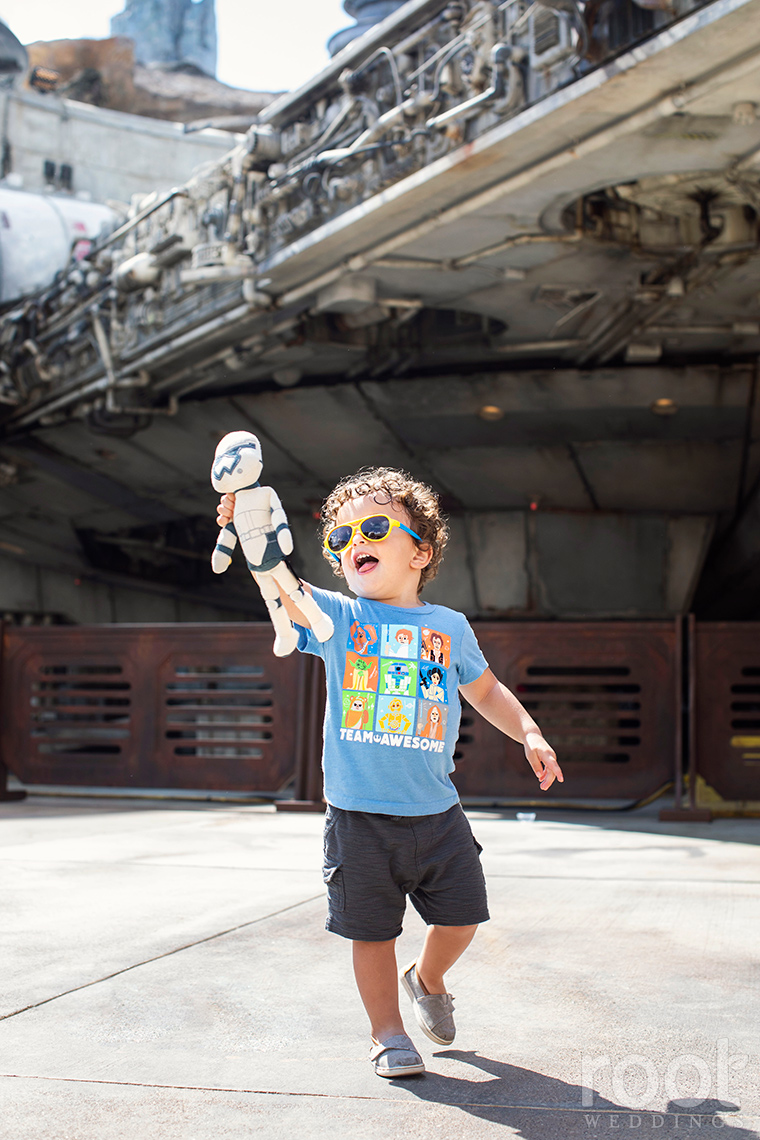 … THIS was. lol! Long story short, our first visit to the new land was in a hot, torrential downpour. Ollie was either screaming for Uncle Timmy to hold him, touch him, pay attention to nothing but him, or racing around with a full size umbrella knocking into guests, but looking like a tiny droid roaming the land!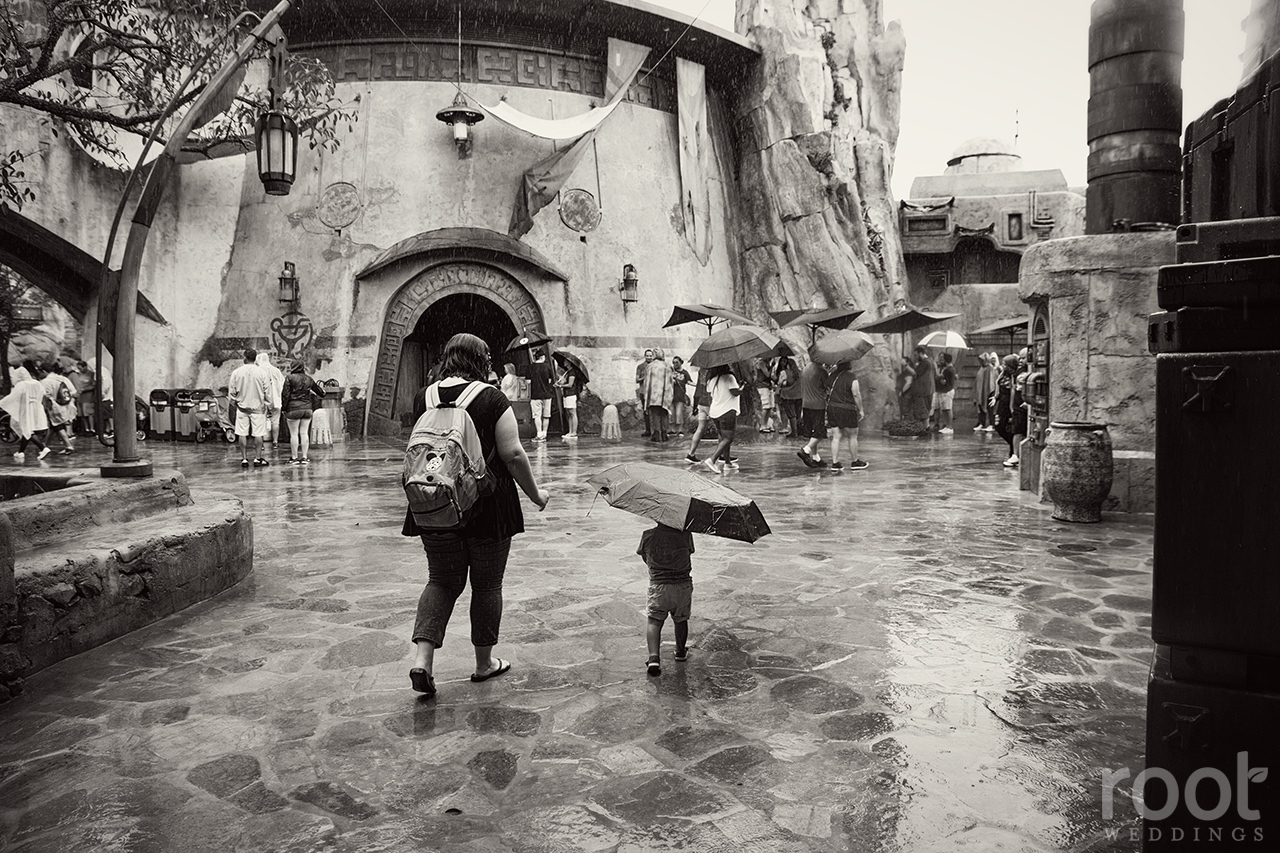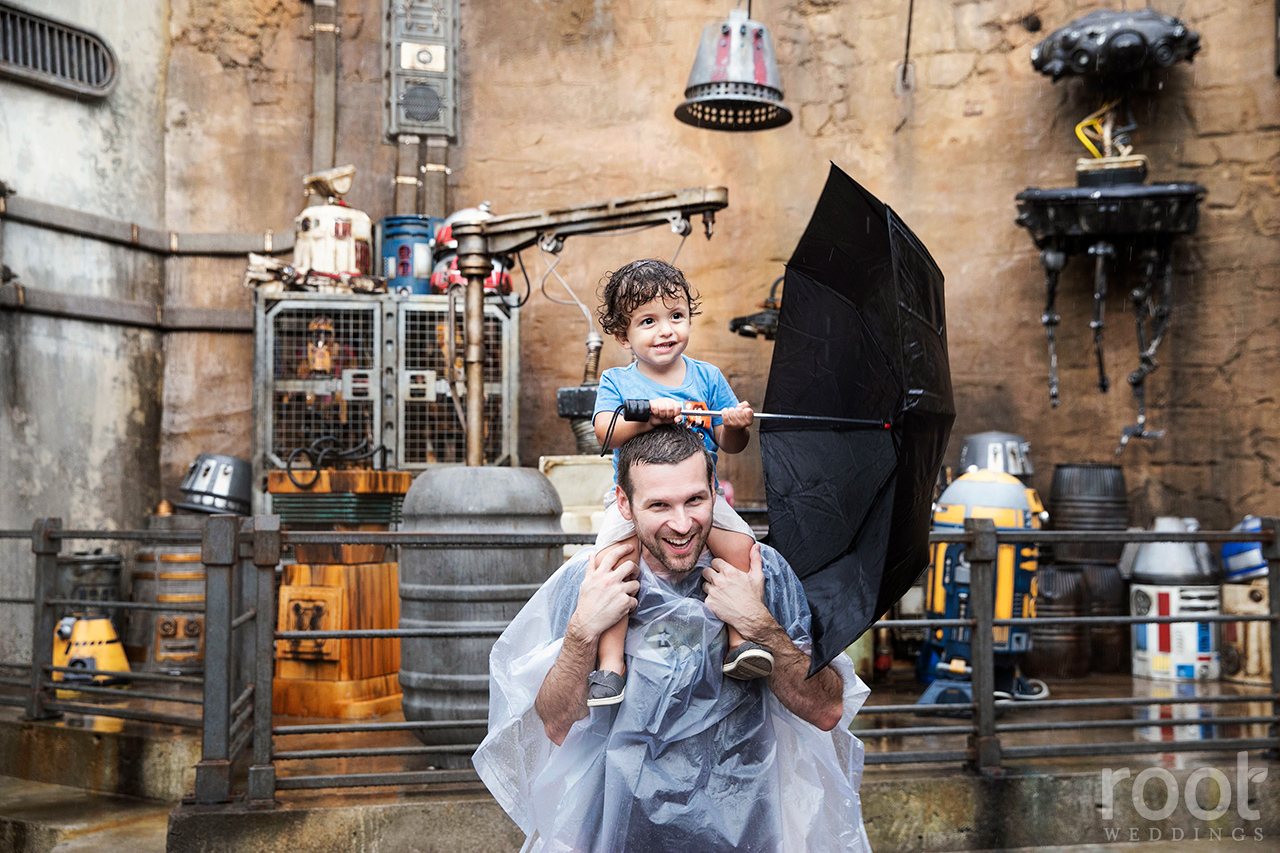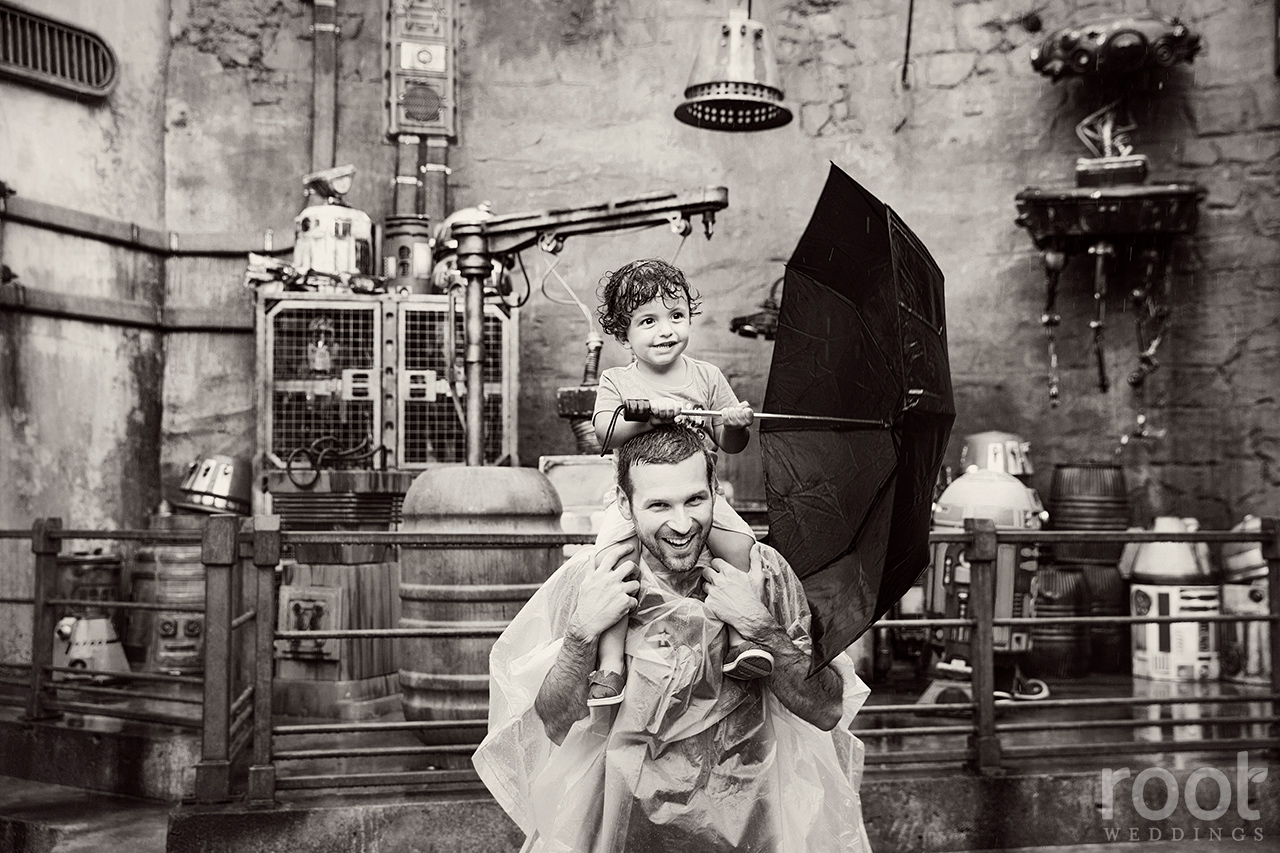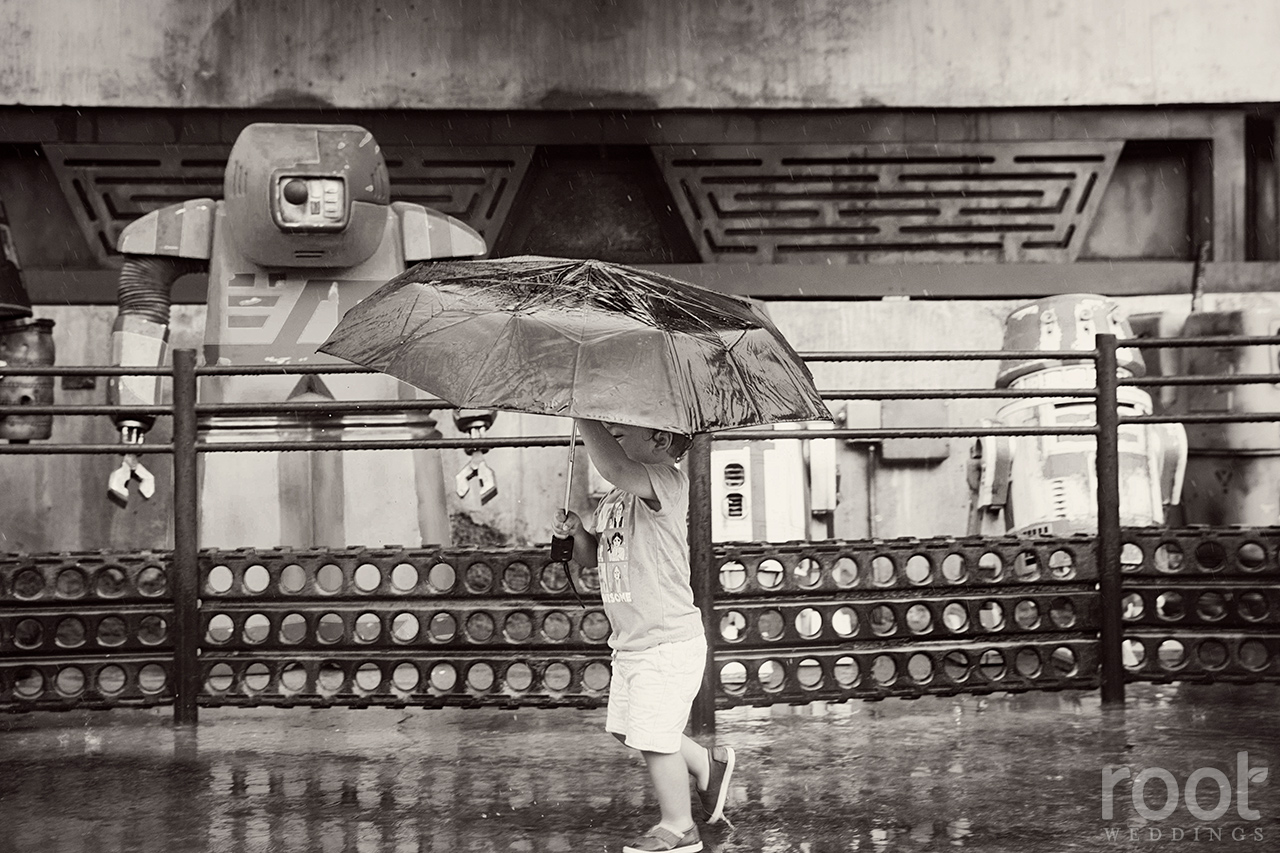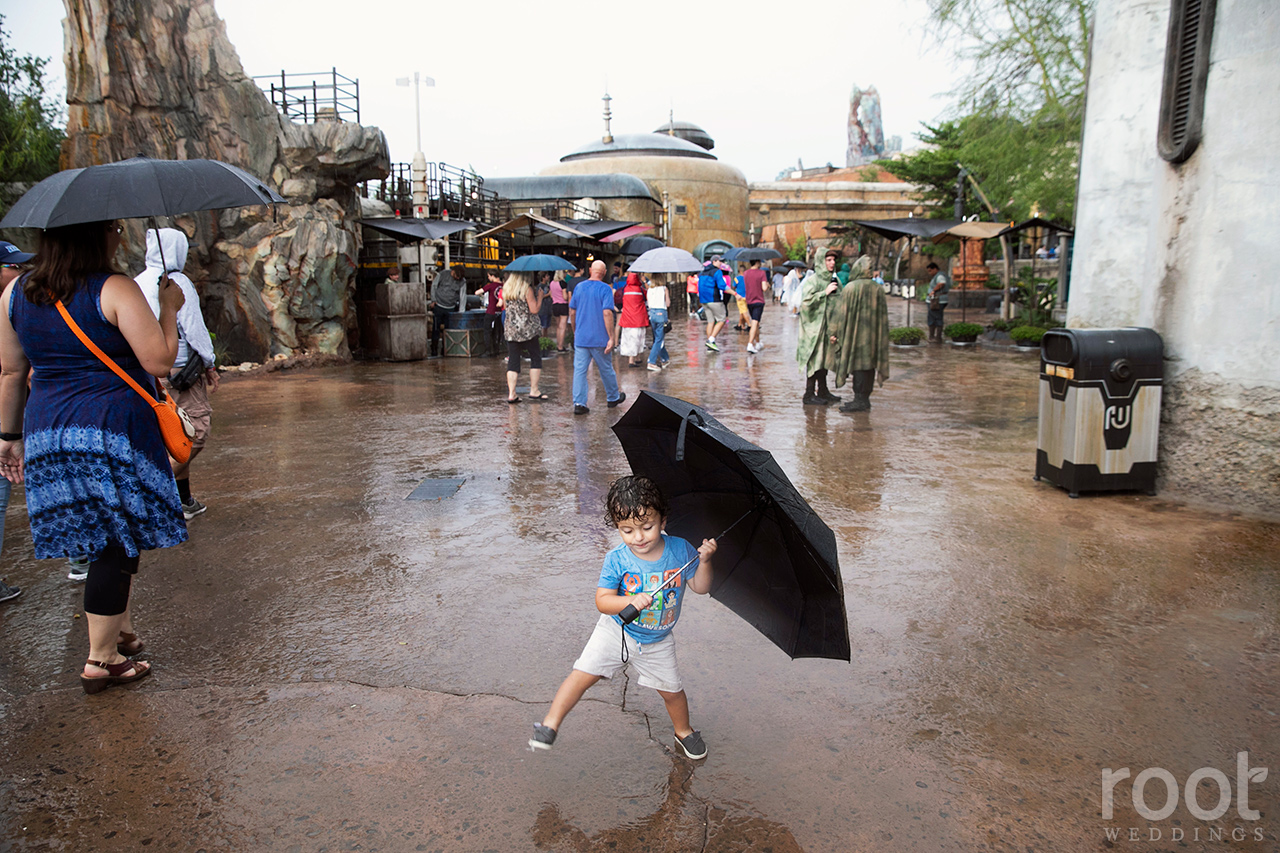 I ended up bringing Ollie home after just an hour or so- He was so inconsolable and just not himself, so I left Nate in the land to ride Smuggler's Run and take some photos!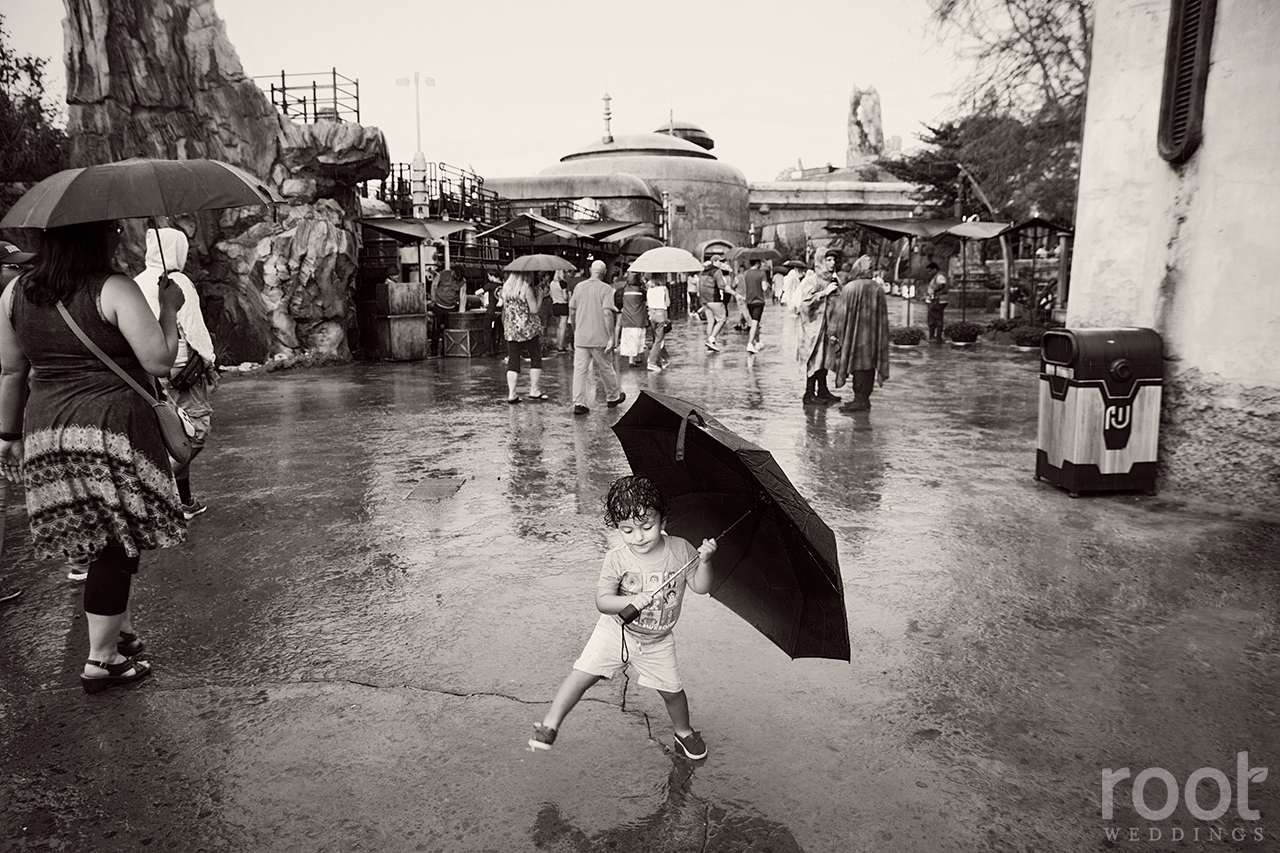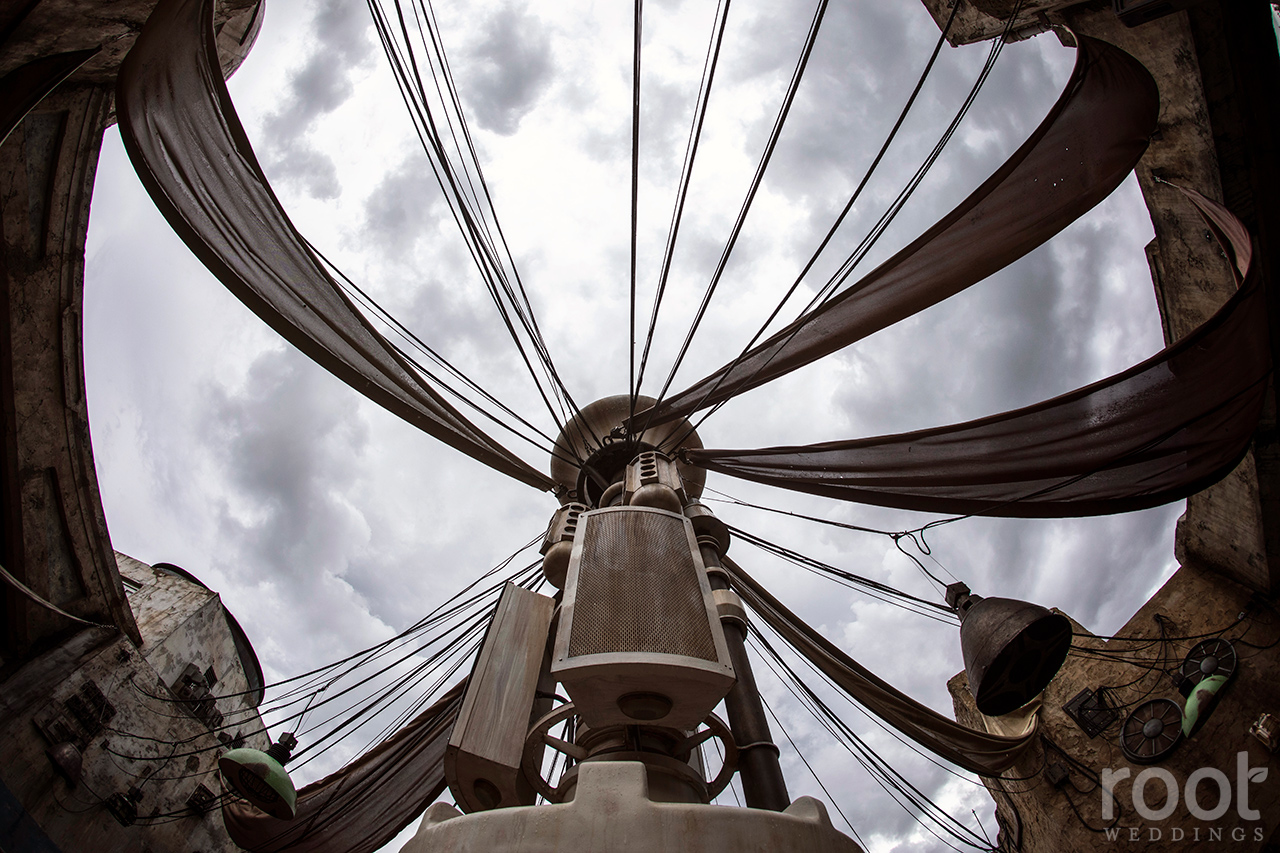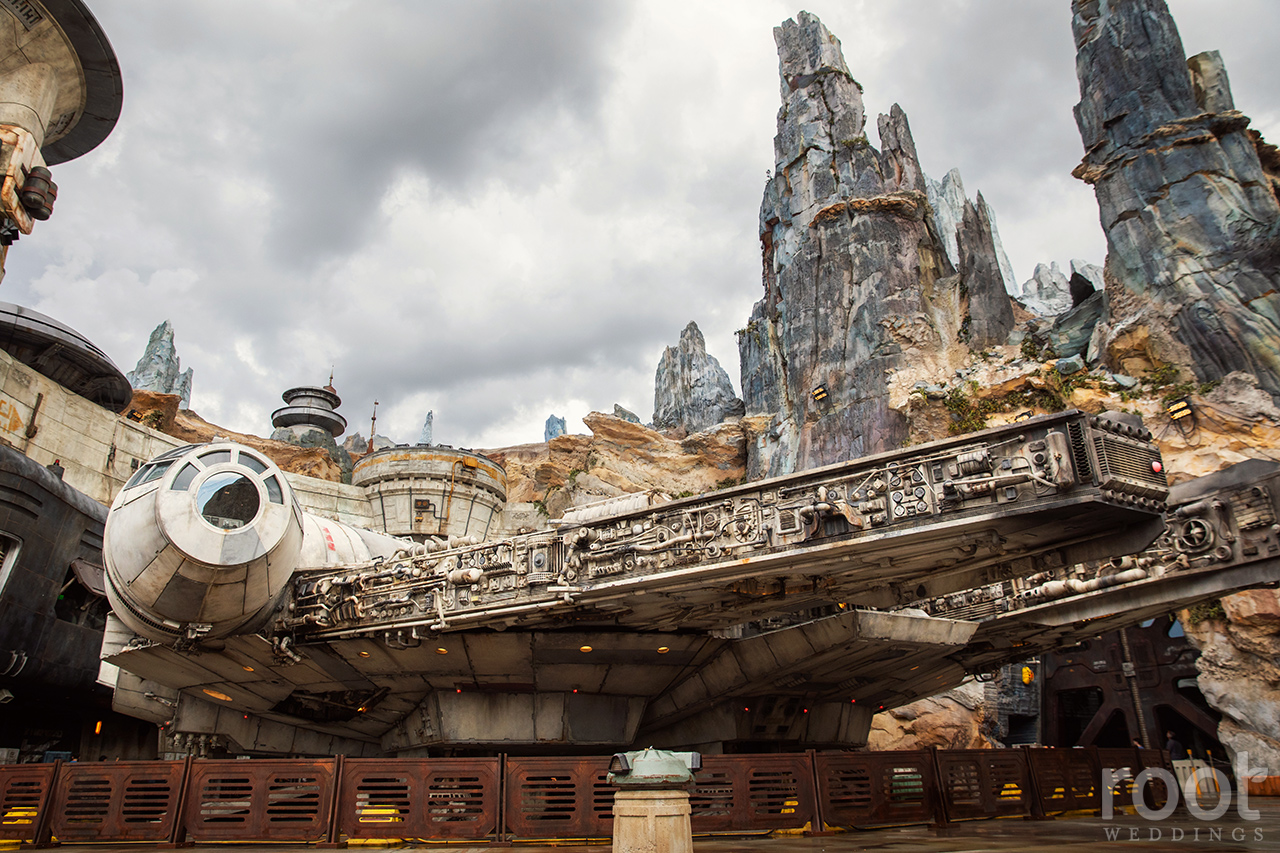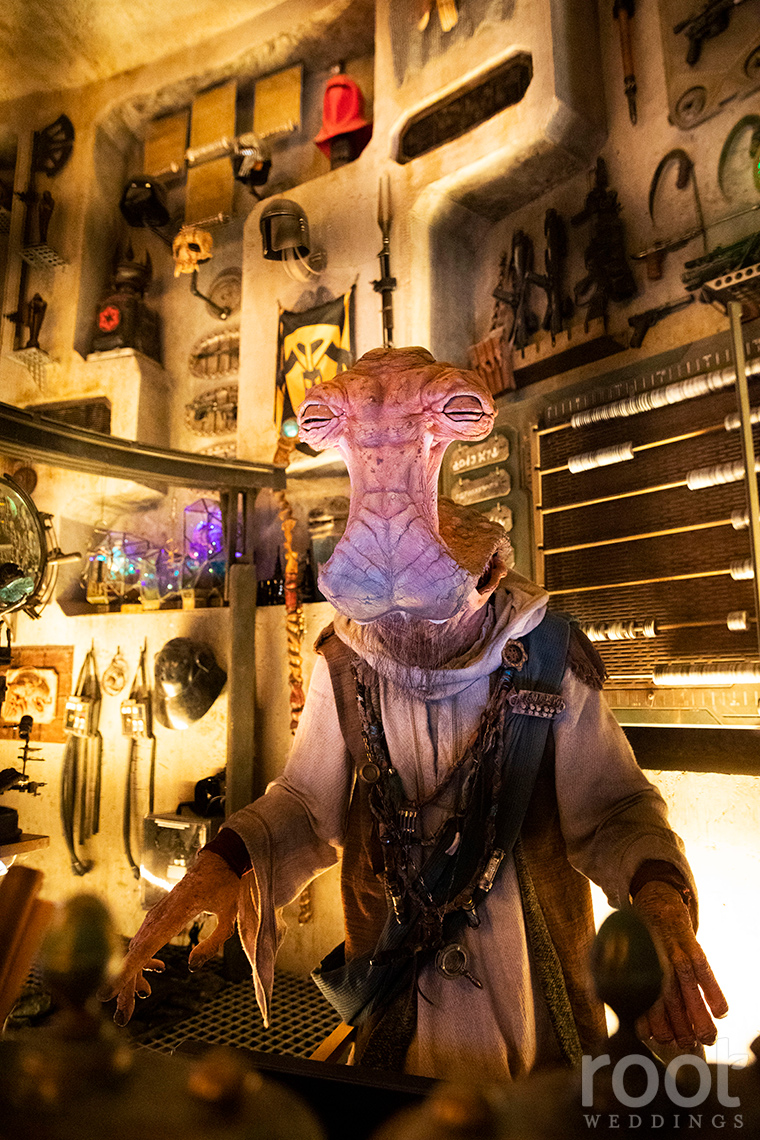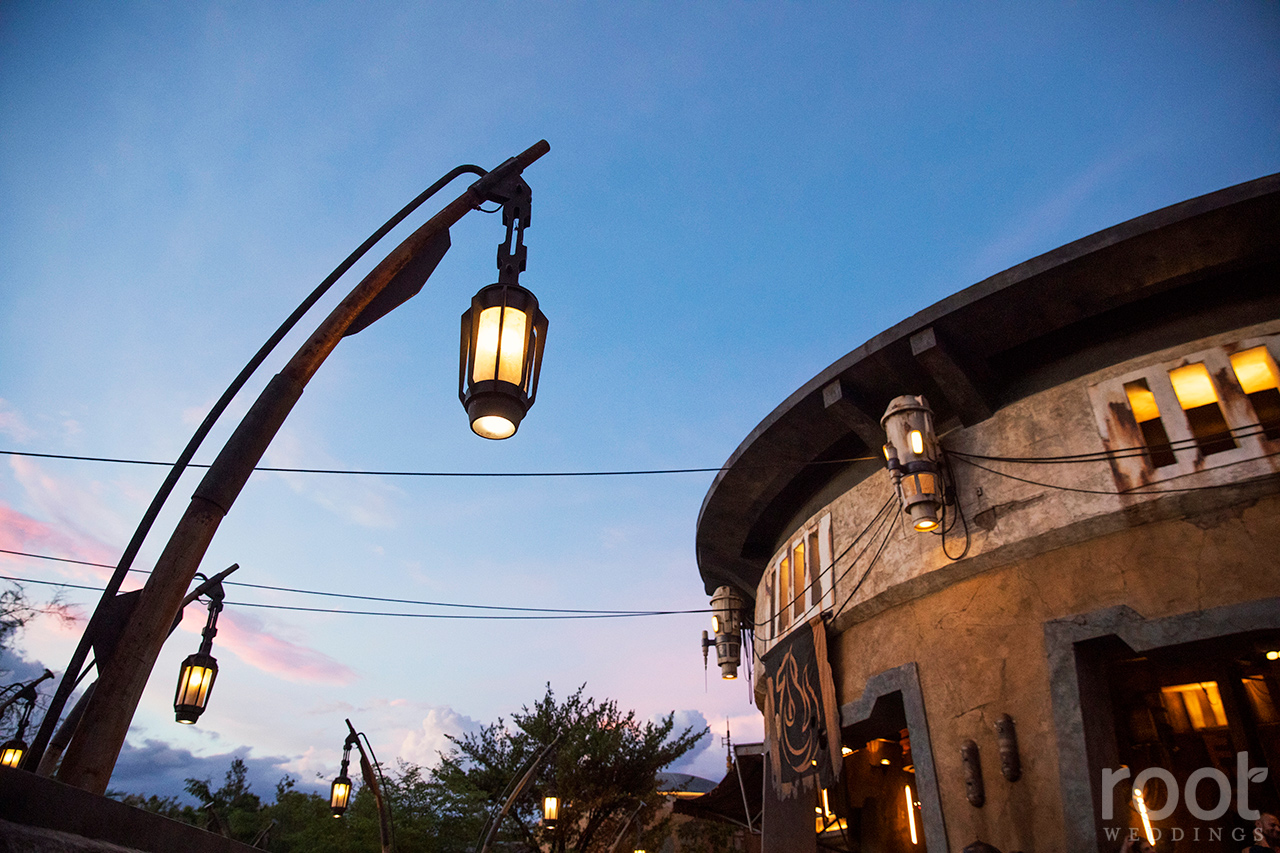 I. Mean. <3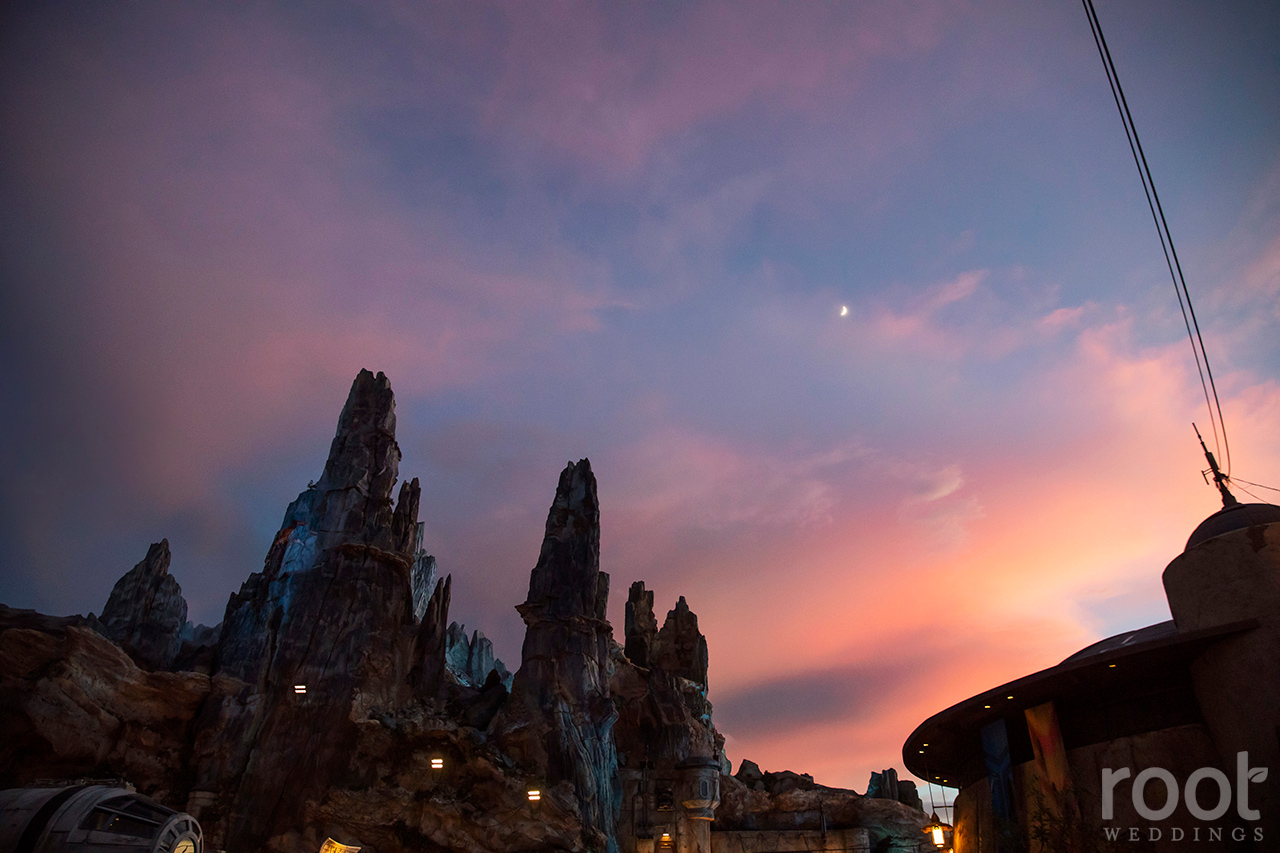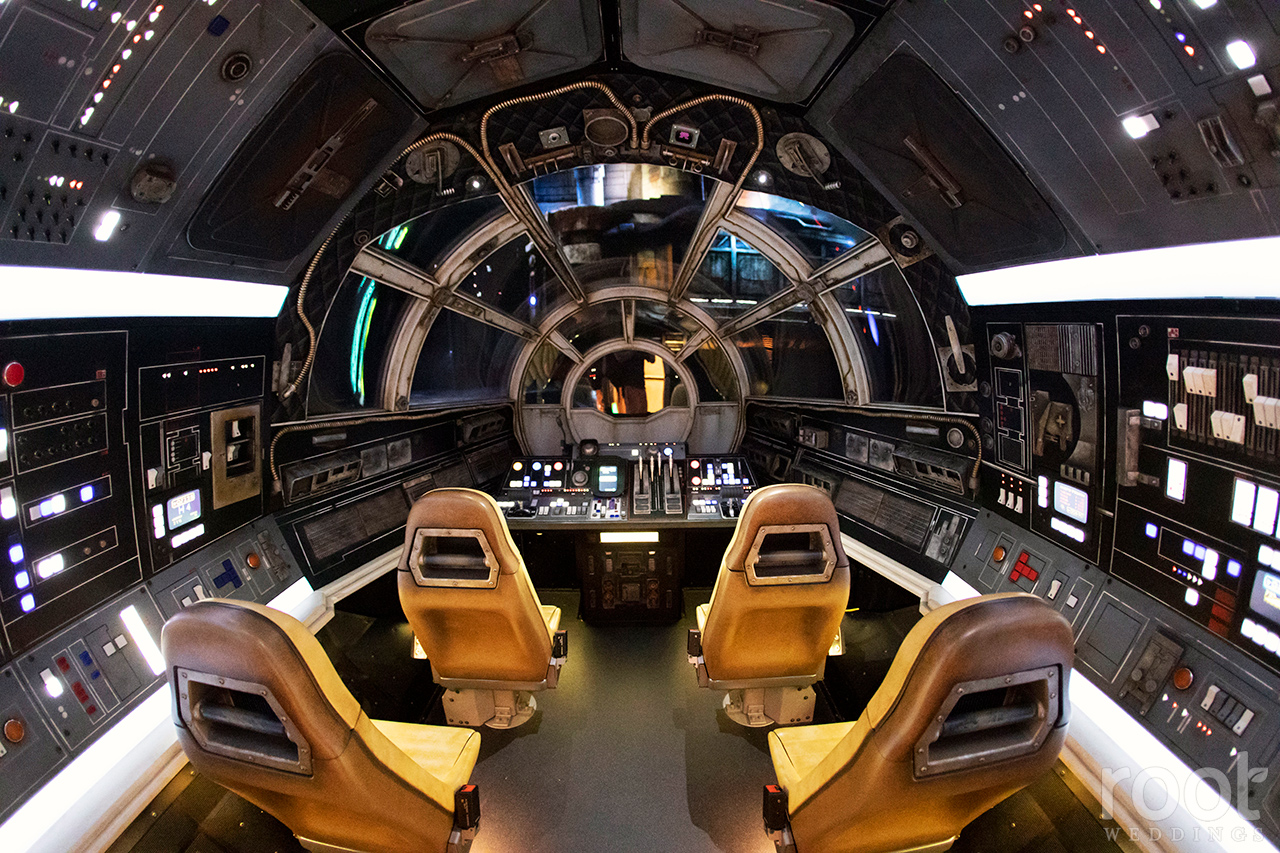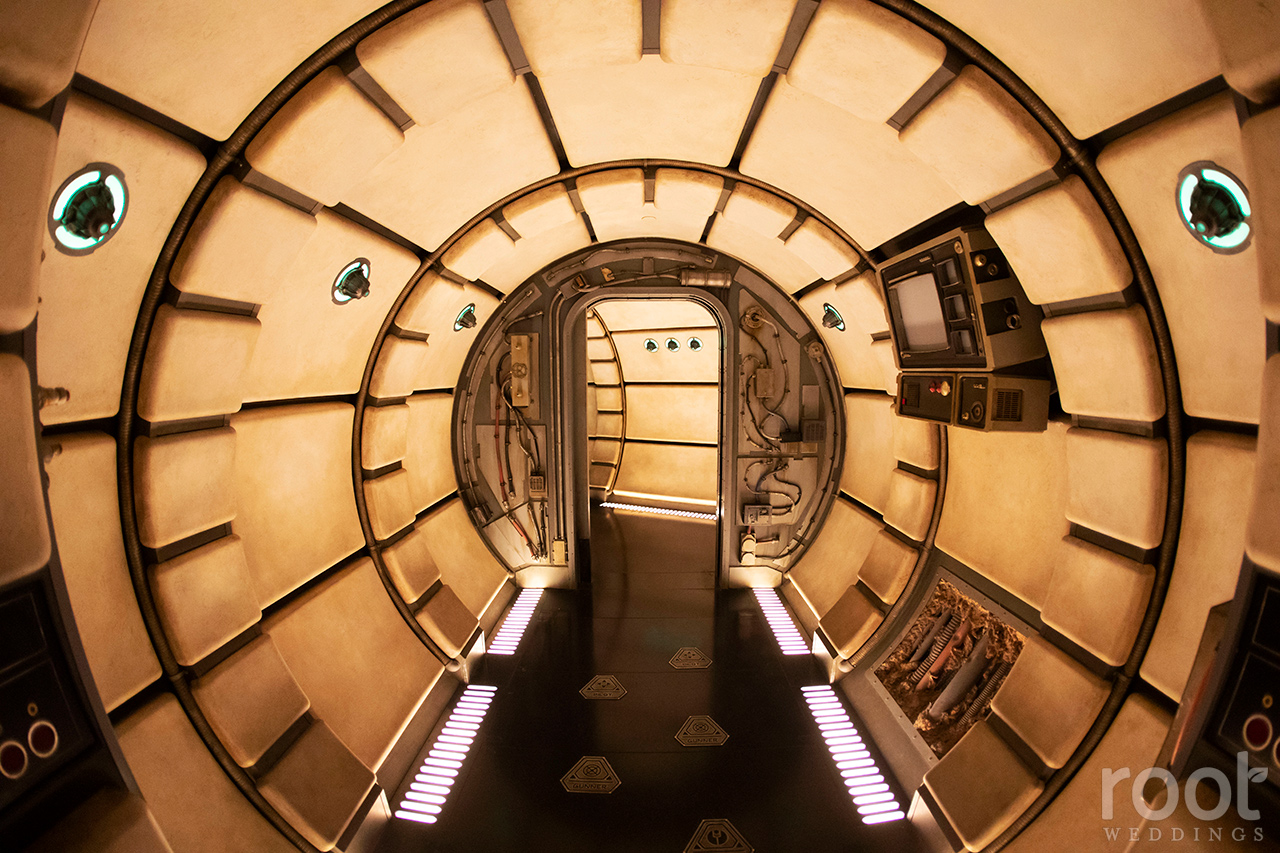 When I called my friend Veronica and told her what a bust our first visit was, she insisted we have a take two the following week and go with her family on *their* cast preview day. Lucky for us, it was sunny! And Ollie was happy! And all was right with the world! I love this photo of him checking out all the details. :)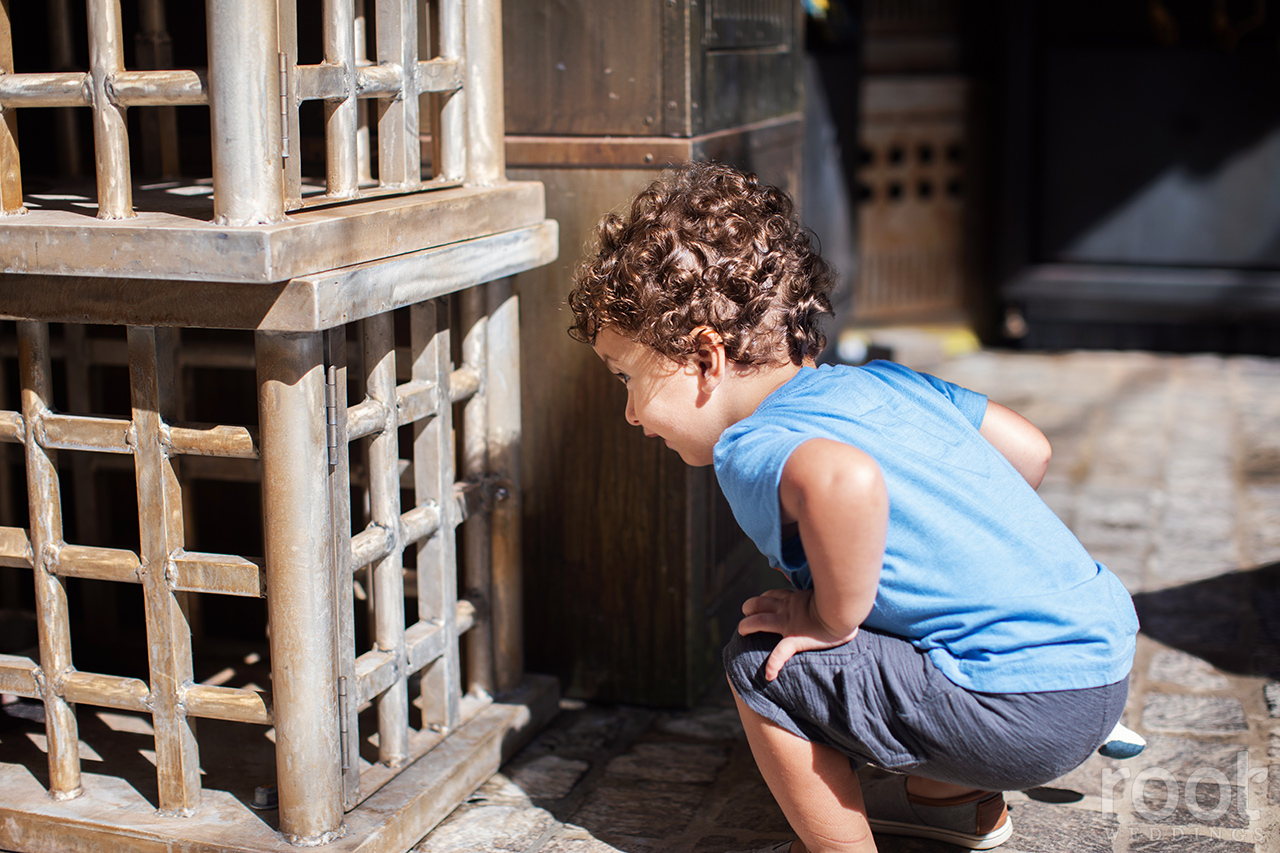 Allllll week he became obsessed with all things Chewie. Wanting to watch montage videos of him, playing in our den, pointing at the carpet, and loudly demanding, "CHEWIE COME PLAY RIGHT HERE. COME PLAY WITH OLLIE." We got him all pumped to MEET Chewie and it's all he talked about that morning. So while we waited for our boarding group to go back to Galaxy's Edge, we waited 35 looooong minutes with a two year old. Totally pumped to meet his new bestie. Could. Not. Wait.
And then… <3 Turns out he's a liiiiittle bigger in person than someone was prepared for!!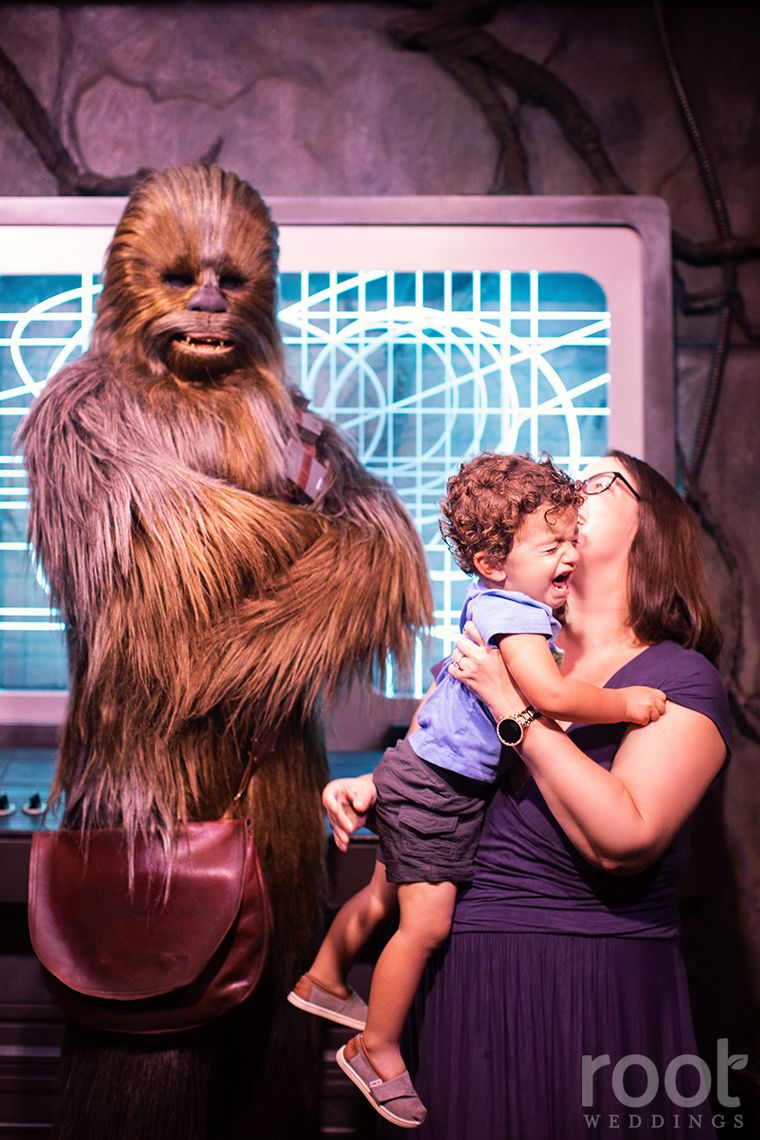 LOOK. AT. THIS. STUD. MUFFIN. He's not one for souvenirs, but it was love at first sight with Storm Trooper and they've been pretty inseparable since!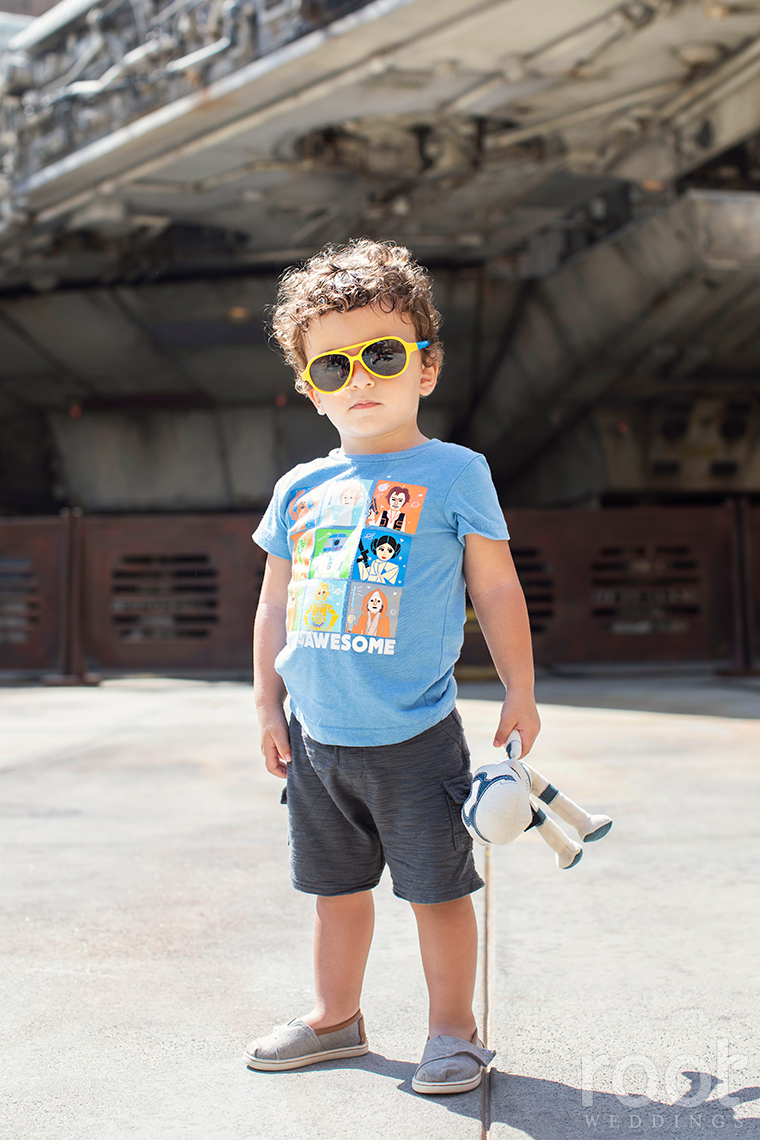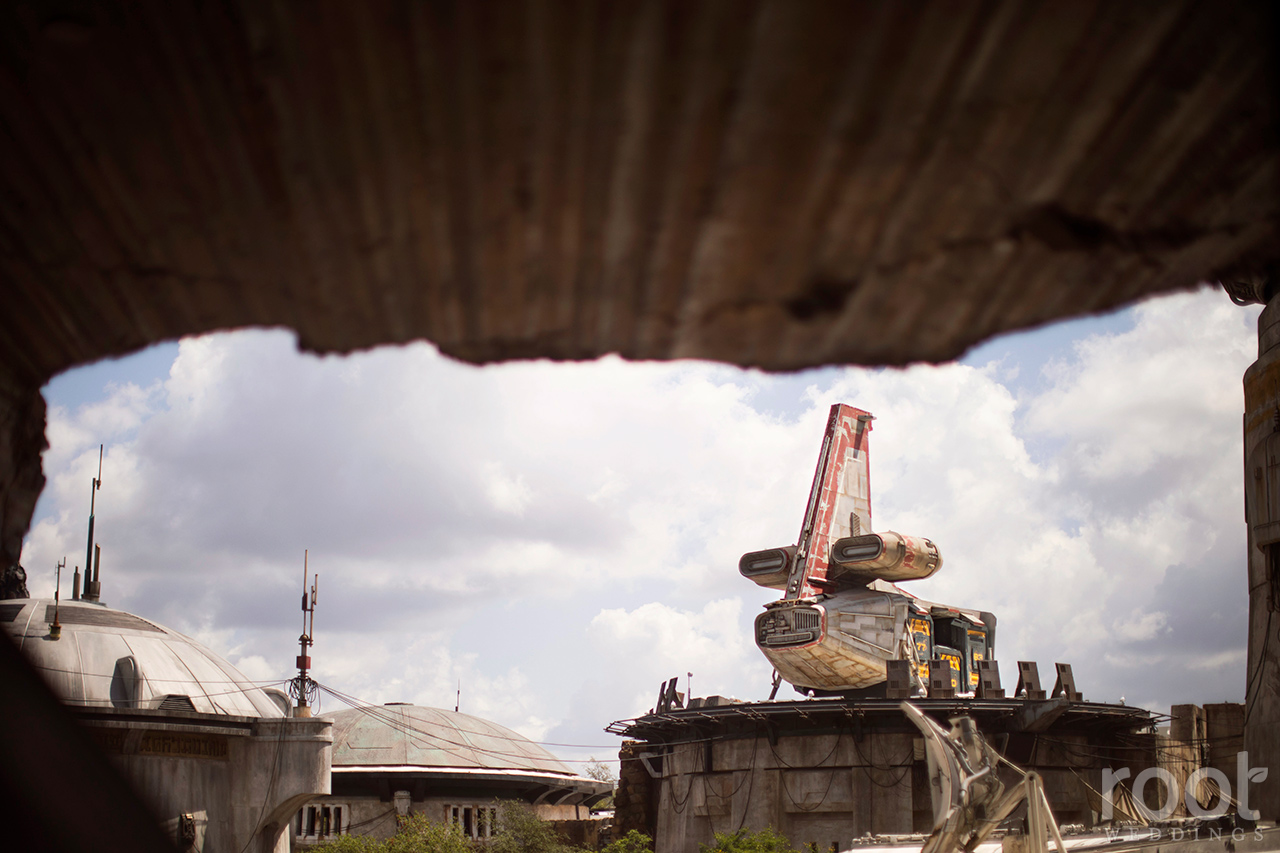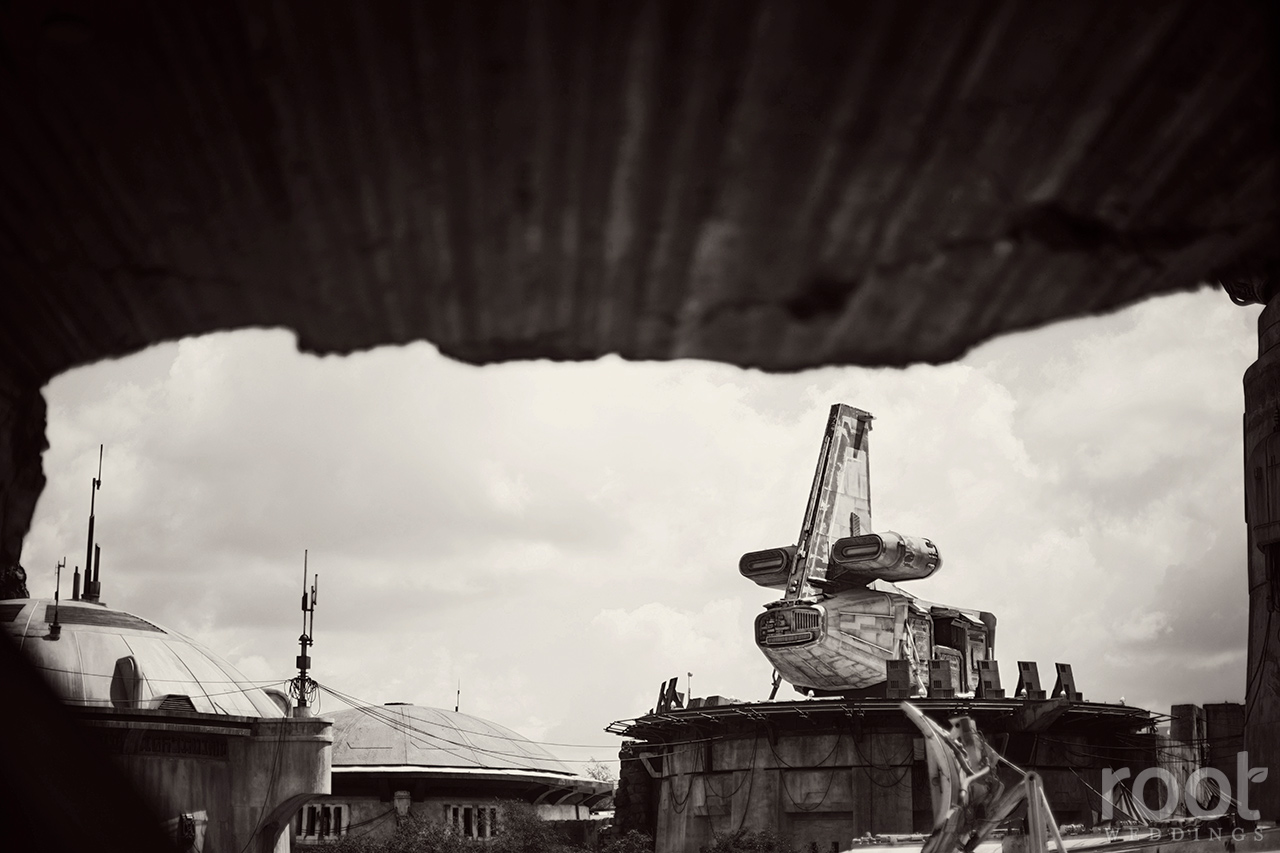 The planet Batuu is known for their three suns, and while we only saw the one on our visit, the other two were DEFINITELY felt!