Throughout 2011, Jensey and I have been much more open to taking on family sessions. We've started slowly with past clients and it's been an amazing opportunity. Not only is it wonderful to catch up with everyone (and meet their babies!), but it's amazing to think of the importance of these images years down the road.
I like to think that when little Asher is storming through his terrible twos (and threes), or eventually slamming his bedroom door because he can't borrow the car for the night, Kelly can look back at the photos we took and not only remember how cute he was, but how she felt holding her newborn baby boy.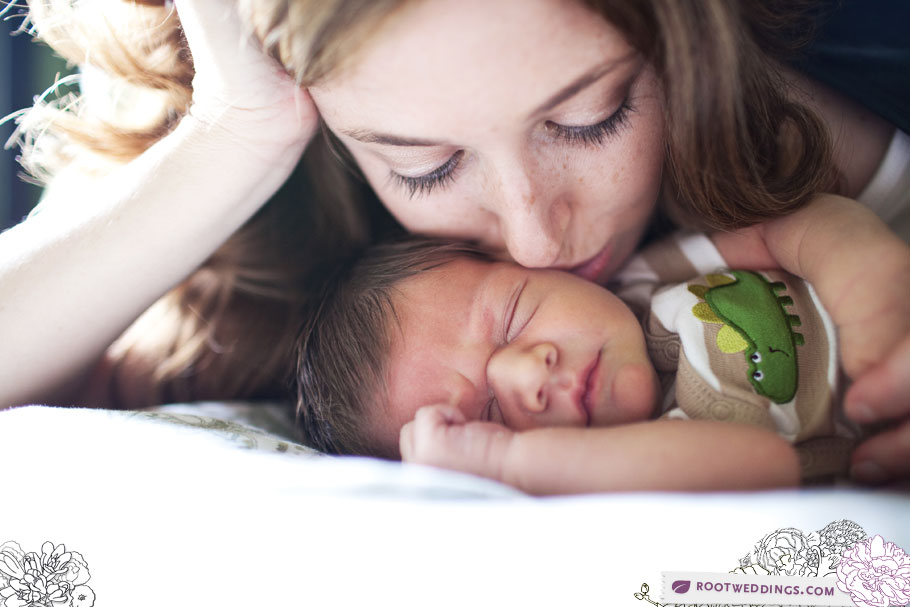 (That might be wishful thinking; I don't have a 15 year old just yet!) I like to hope that the images we capture are so much more than portraits, they're memories that will help families relive times that fly by so quickly.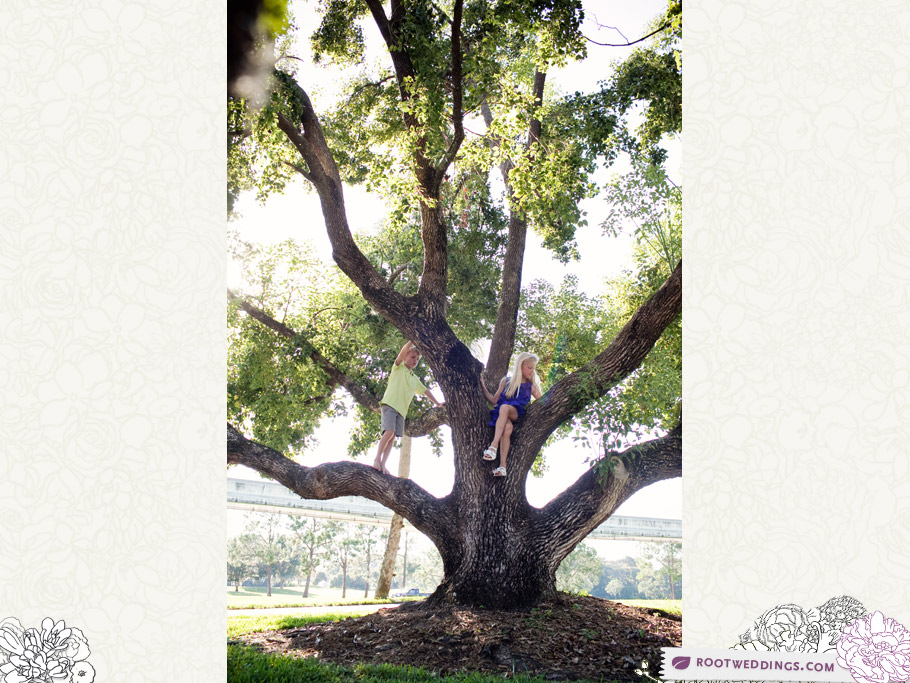 During the session above, we simply let Katie and Declan climb a tree. I love how true and honest that is to childhood!
That got me thinking. While we have to capture the posed family photos on a wedding day, it doesn't really tell the story of a family at all. Jensey and I both realized we couldn't recall more than one professional photo we had growing up; and that makes us kind of sad. (Well, I vaguely remember an Olan Mills session where I dressed up in camo with my best friend, but those photos are probably lost and certainly not on top of my mom's computer desk any more!)
As photographers, this is probably pretty obvious. When we have kids, there's no doubt that Jensey and Nate Jr (placeholder names, fyi) will have thousands of photos to enjoy one day. A camera is part of our daily lives and the 50mm is almost always within reach.
At this point it probably sounds like I'm just trying to sell you on a family portrait session. While we're happy to book those, that's not actually my intention here.  It's to drive home the simple importance of photography. Everyone hires a wedding photographer because that's just what you do. You have a specific date you need them for and that's that. But when that baby comes, it's easy to put a million other things first and I wouldn't blame you for those first 999,999. But make that last one to factor in photography. It doesn't have to be us but it ought to be someone. Budget for it, save up for a yearly session, make it work; your kids will thank you for it some day.
Ooh, and when that second or third bundle of joy comes into the world… don't give them a complex. Schedule a session for them too! ;)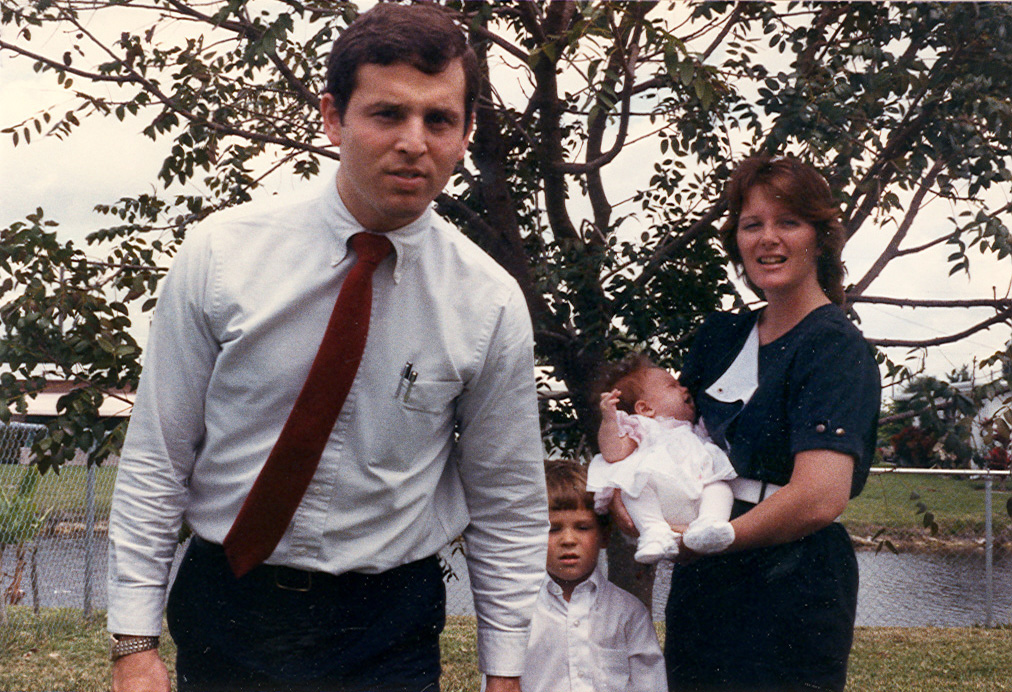 Cameras on tripods with timers don't count, k? See how well it worked for me when I was 5?
8 Responses to "9th with Nathan : Family Photos"
Nate – your childhood backyard looks a whole lot like Margate/Coconut Creek Fl!

Betsy Merrill Donahue on January 9th, 2012 at 2:05 pm |
It was Sunrise! :)

Nathan on January 21st, 2012 at 12:52 pm |
I'd contacted you a few years back about a family session, but you were so busy with weddings that they were only available to previous clients.
Excited that you're offering them now! (and I need to contact you to do one when you're in Florida)
Suzanne
on January 9th, 2012 at 2:14 pm
|
This is def a post I can relate too! While I have a lot more pictures of Kayla than I have of my own childhood, I still wish I had taken more!!! I have WAY more pictures of baby Jack then I do of baby Kayla! Granted digital cameras weren't as big just yet, and I now own an DSLR, I still wish I could have taken better pictures or more pictures!
and you are right, every time I look at any picture of either of my kids at different ages, I am instantly transported back to that exact moment! <3
Jenn Paul on January 9th, 2012 at 2:23 pm
|
You are definitely preaching to the choir here. The family sessions you & Jensey did for us in 2010 and again in 2011 were the best value for money we spent all year. We plan to keep coming back yearly or every second year as long as you will tolerate us. :)
I know that in my 90's, sitting on my porch in my rocking chair, these images you have captured of my family will still be bringing a permanent smile to my face.
Life is so fleeting. Having memories and personalities preserved forever in beautiful photography is a priceless treasure.
Trish on January 9th, 2012 at 6:11 pm
|
So glad to hear it, Trish! :) By the way, a certain large box will be on its way to you shortly!

Nathan on January 21st, 2012 at 12:53 pm |
Hey, I hear what you say and I agree!!!
But, just gotta say, I love that family portrait when you were 5!! Cute and memorable in a sweet, funny way.
Anna G. on January 10th, 2012 at 2:32 pm
|
Well, actually that photo of you in camouflage is not lost and not that far from the top of the computer desk. But that is the only thing I can disagree with. As much as I cherish the tripod-timer memories, I wish I had family photos like the ones you and Jensey take! Love to you both.
Nate's Mom on January 14th, 2012 at 9:21 pm
|