Continued from Erin and Rick's Wedding Part I. :)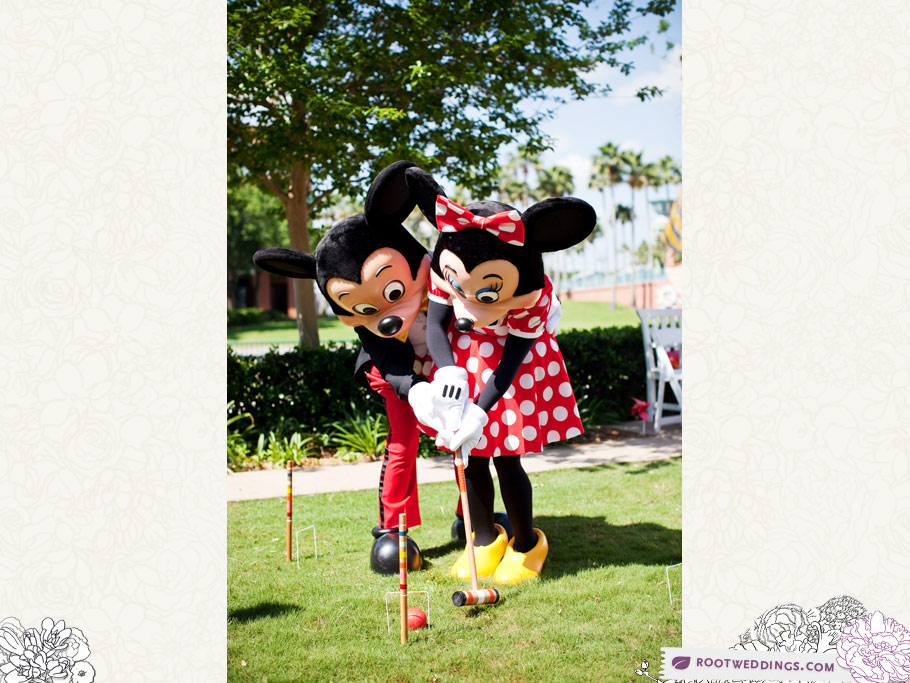 Since Erin and Rick didn't have a dance floor at their wedding, Mickey and Minnie spent their time mingling with the littlest guests… Magical. :)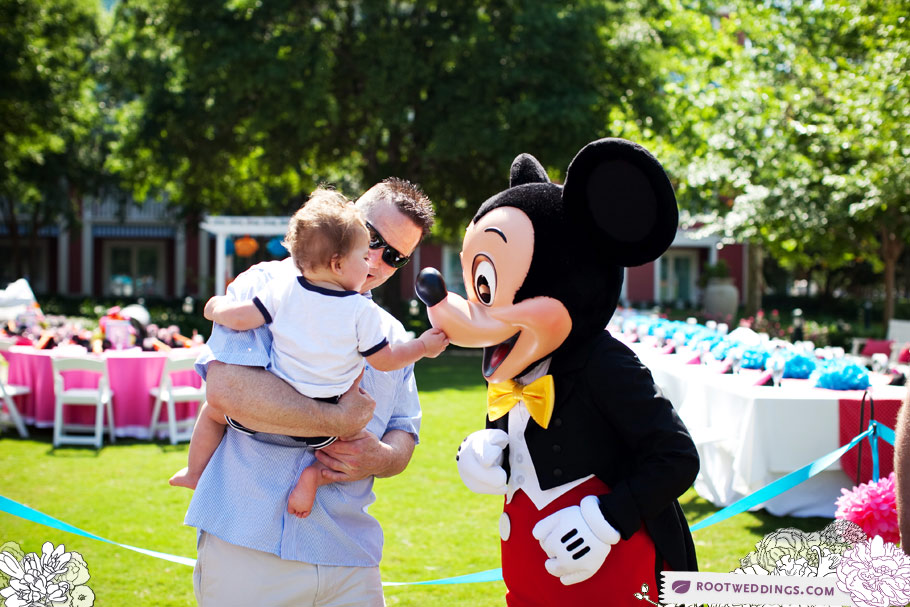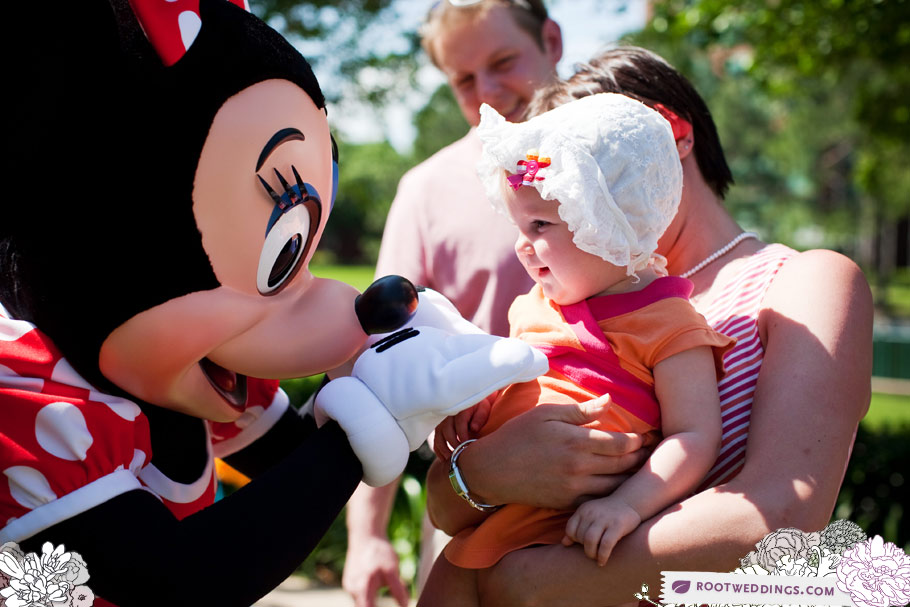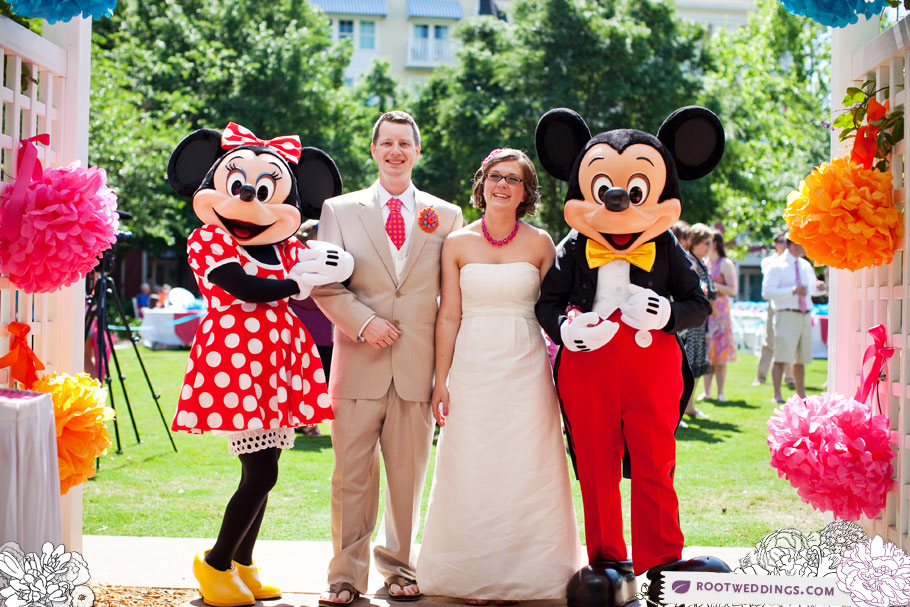 I find it a little rude they just show up for cake and leave, but whatever… ;)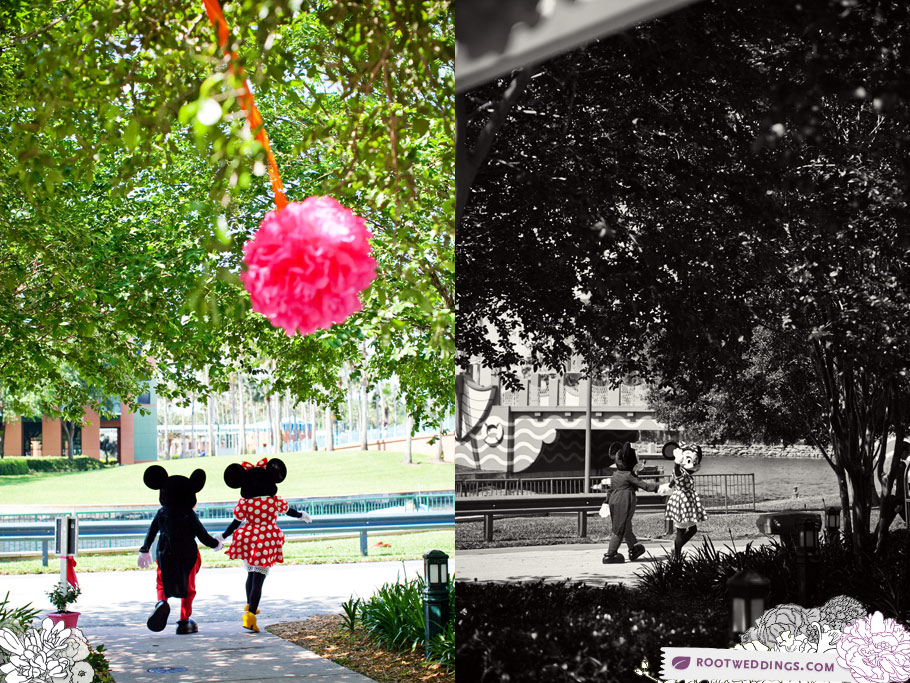 Even more details of this amazing day: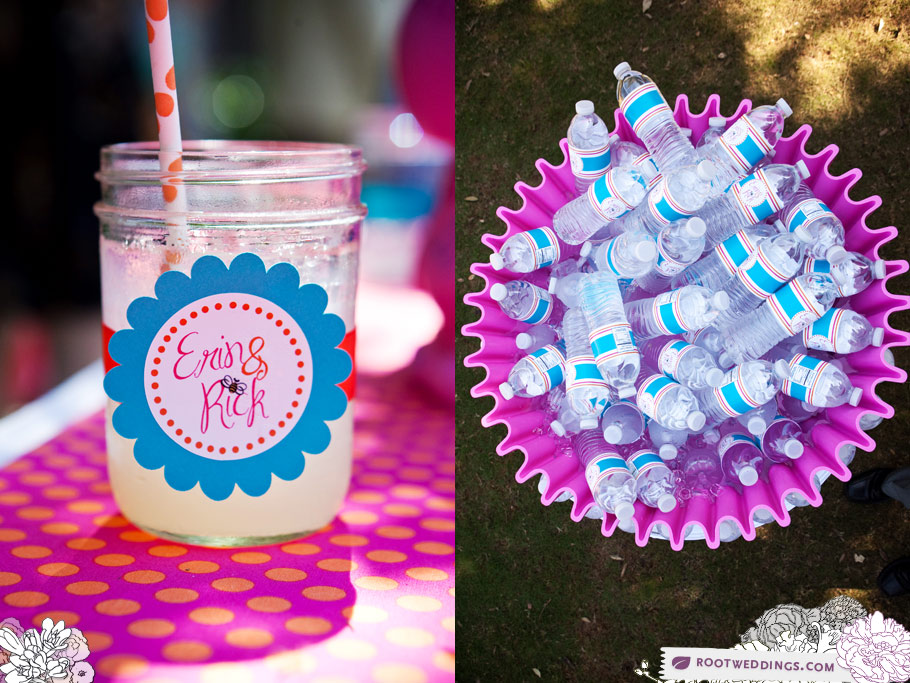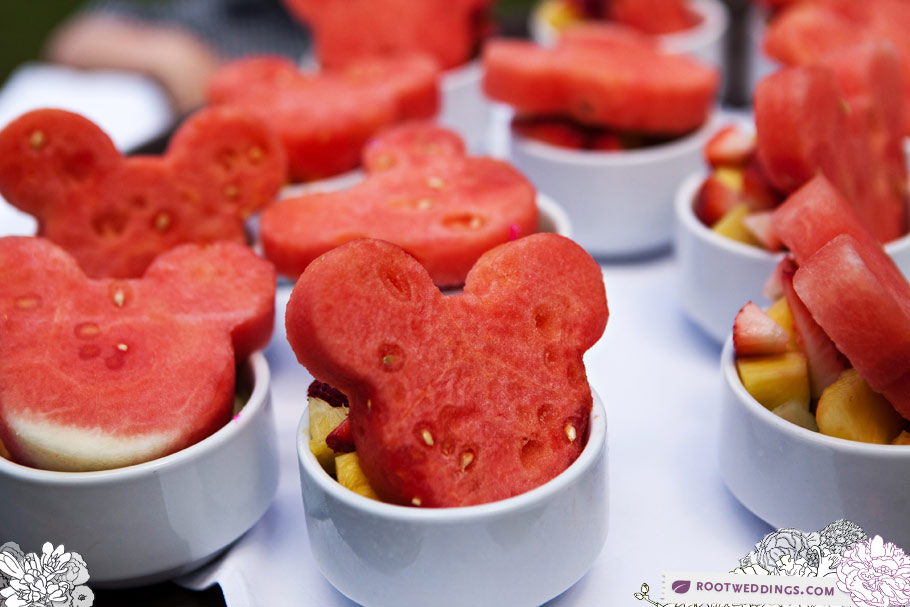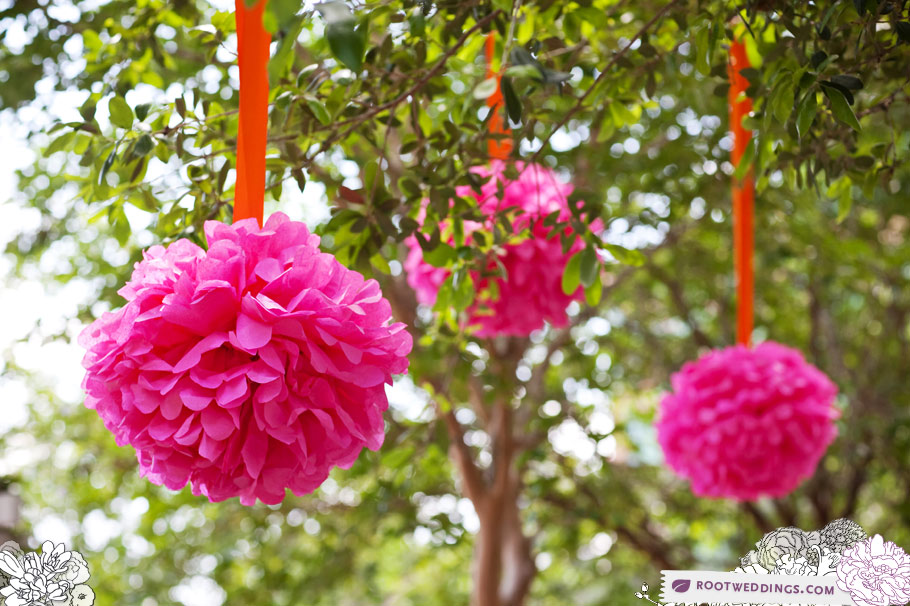 Because their dogs weren't able to join in the celebration, Erin and Rick made sure they were represented on the guest book table!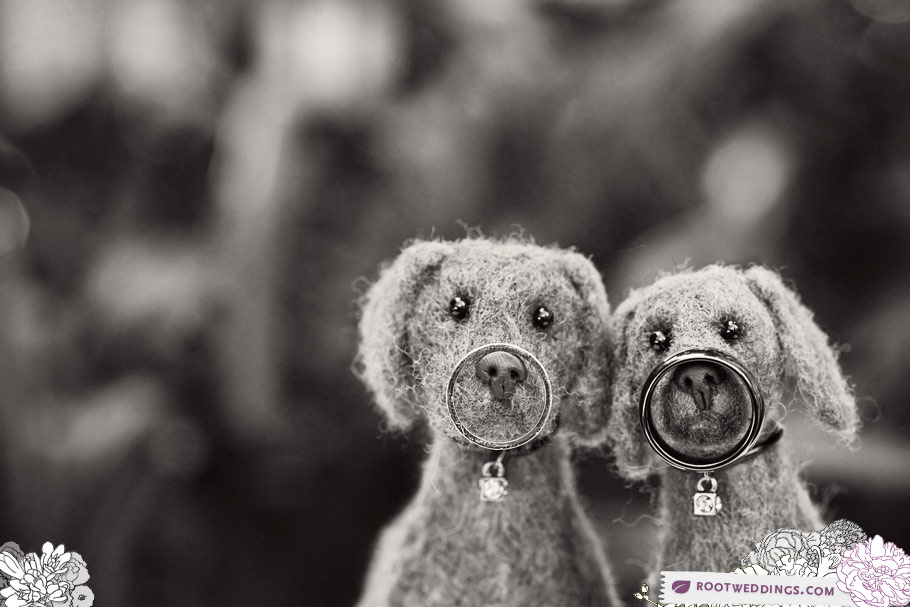 LOVE that bouquet. <3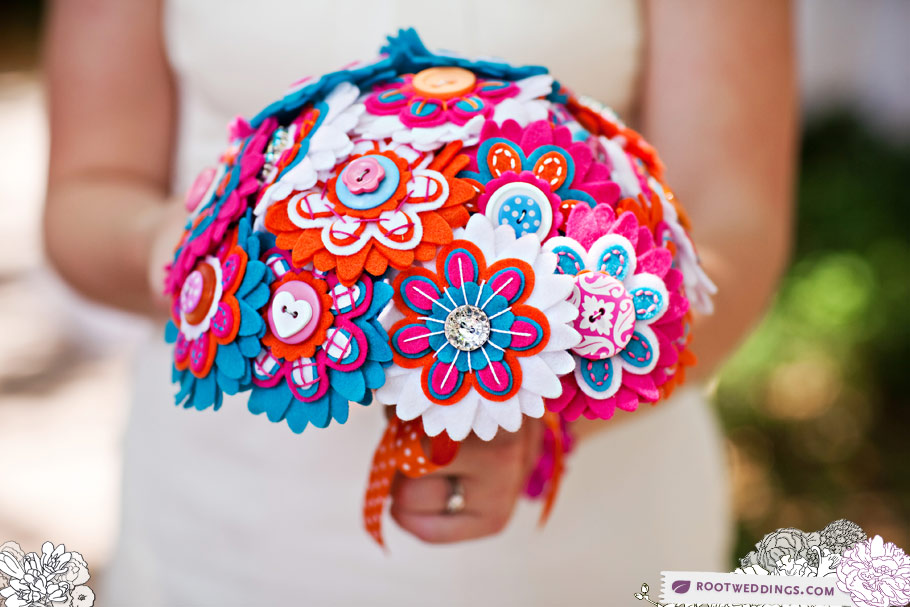 Instead of a guest book, we signed Mickey!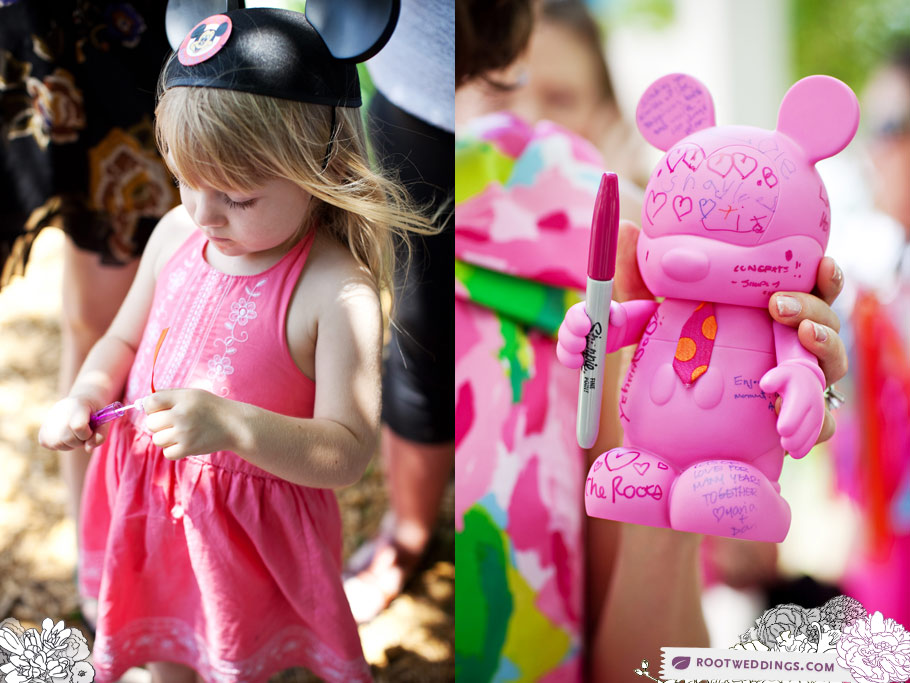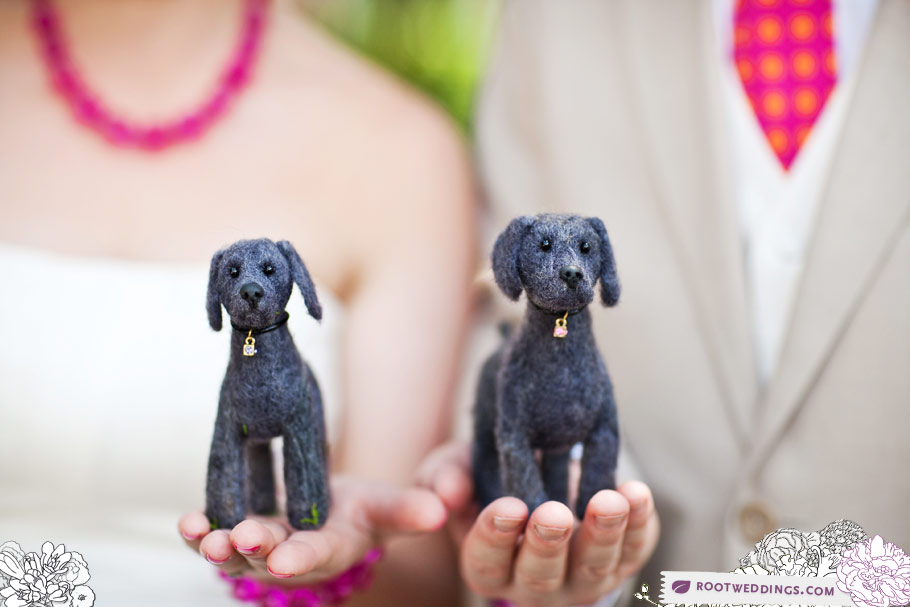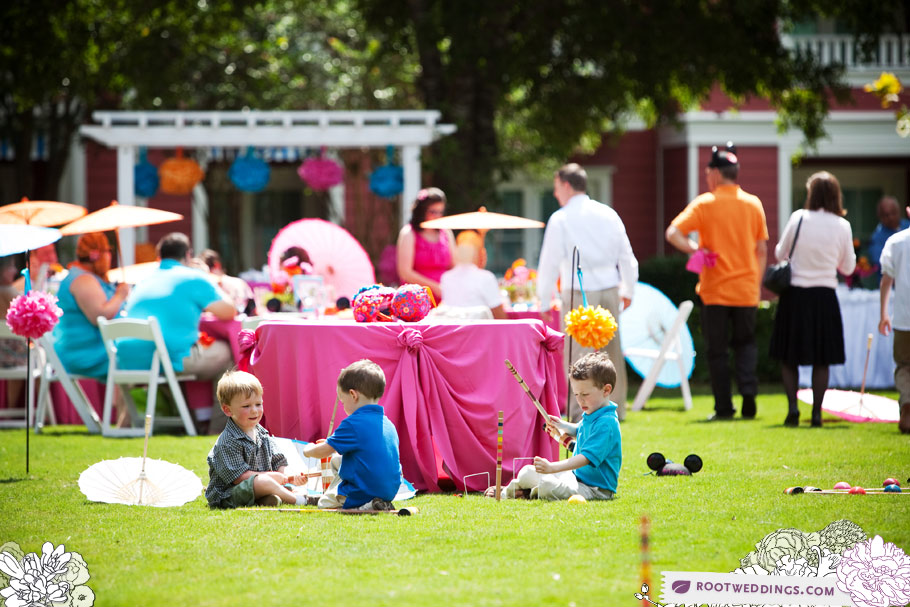 Each guest walked away with mouse ears…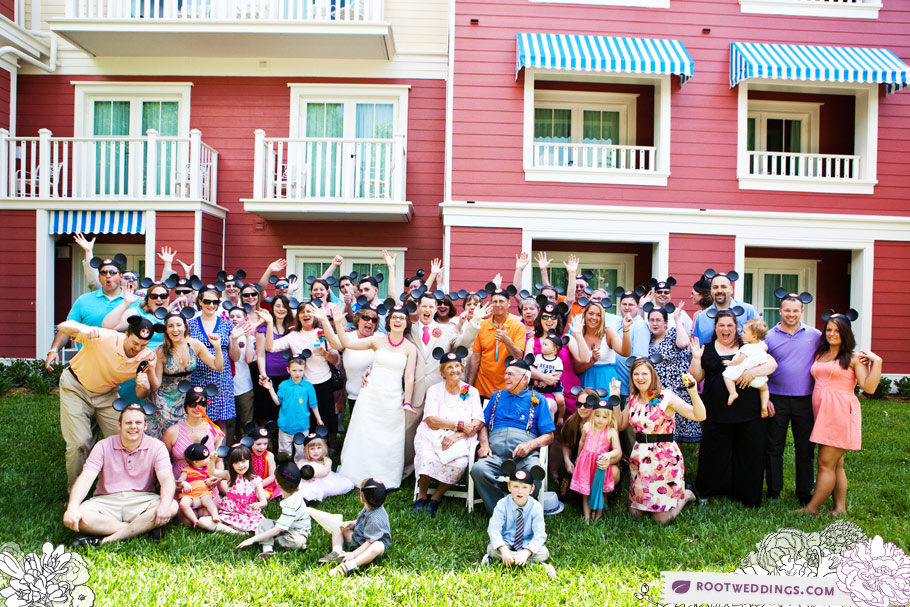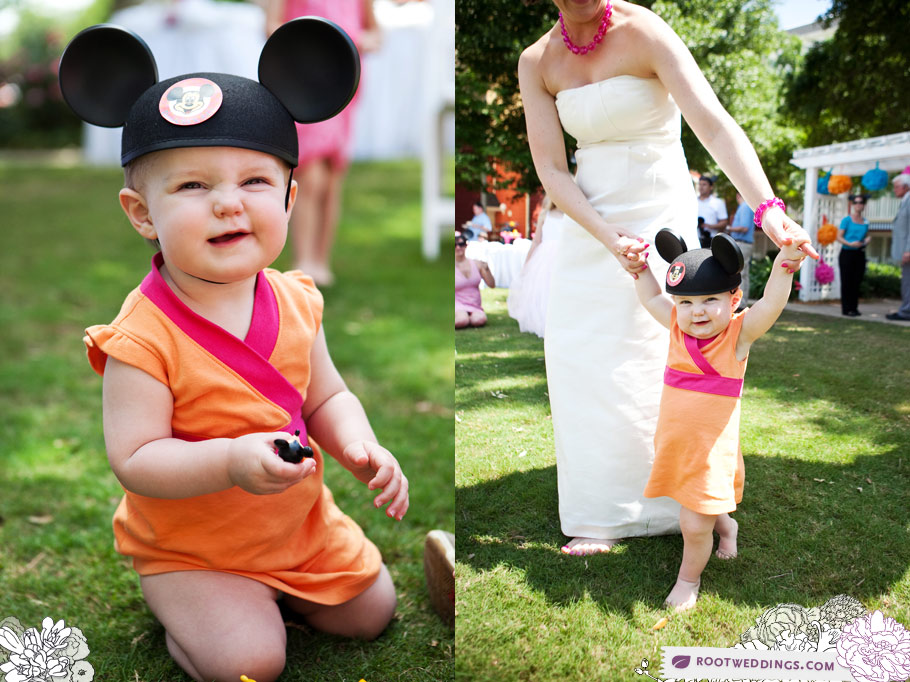 … And so did the vendors! (Cheers to Rainer from Simply Cinematic for always being a dream to work with!)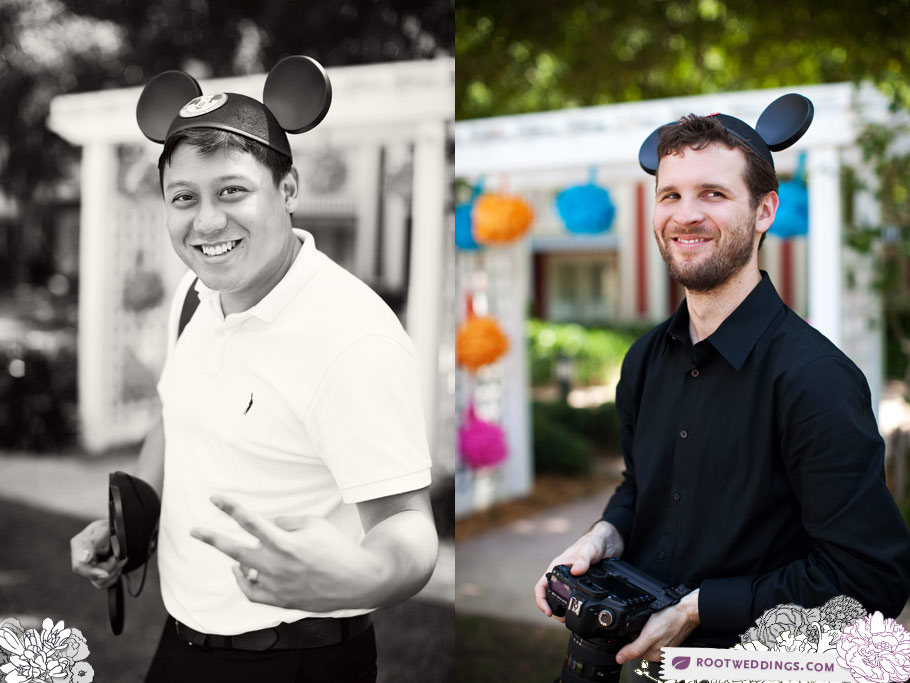 And my favorite, Carol of the Disney Fairy Tale Weddings team, I adore you! <3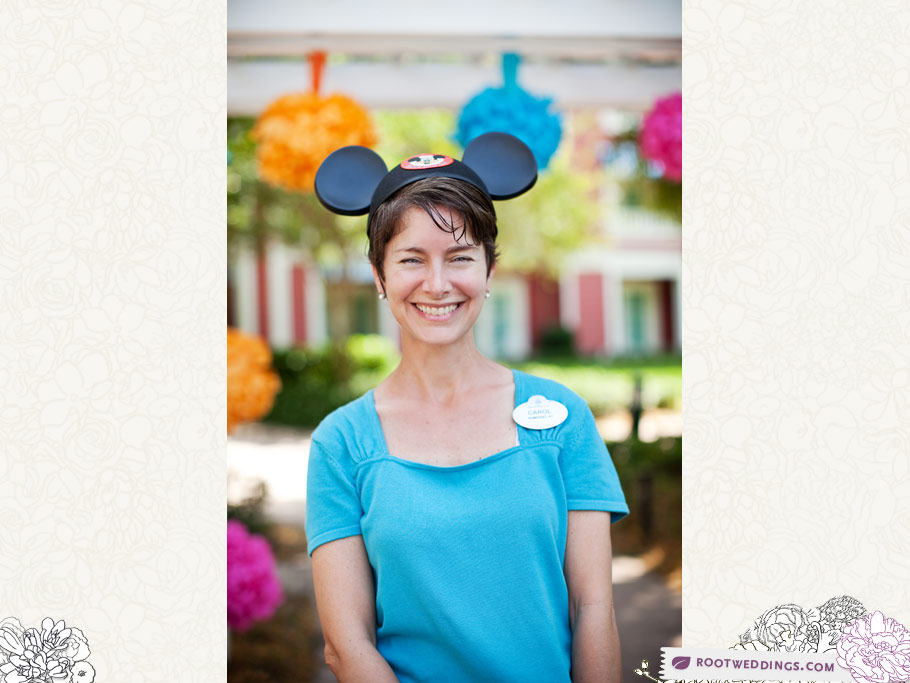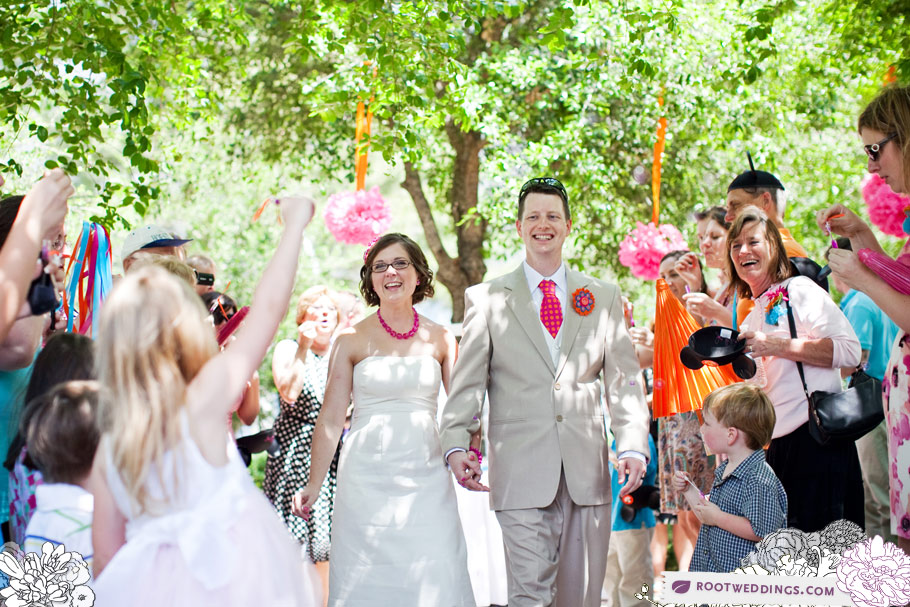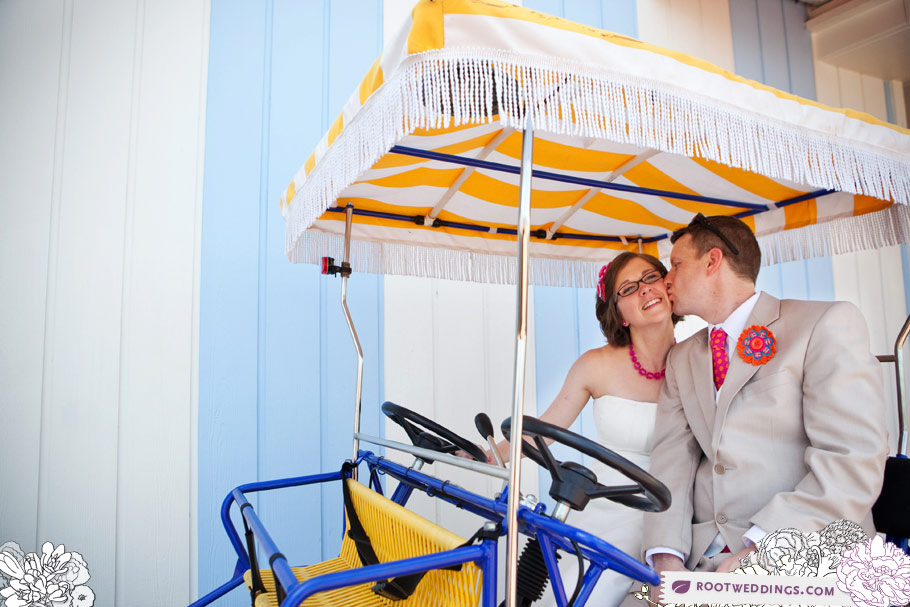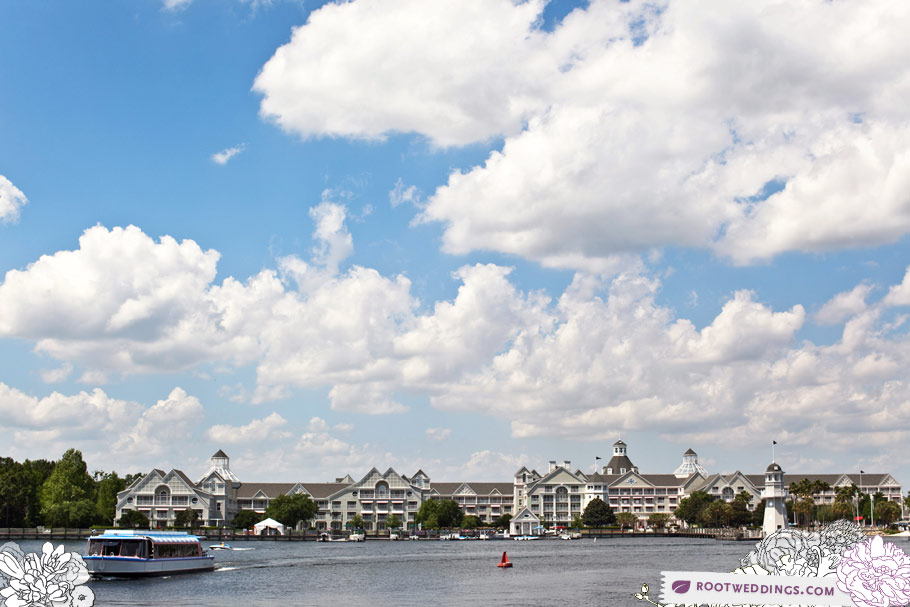 Not only did Erin and Rick do a first look on their wedding day, but Erin scheduled time for photos with us after the reception. :)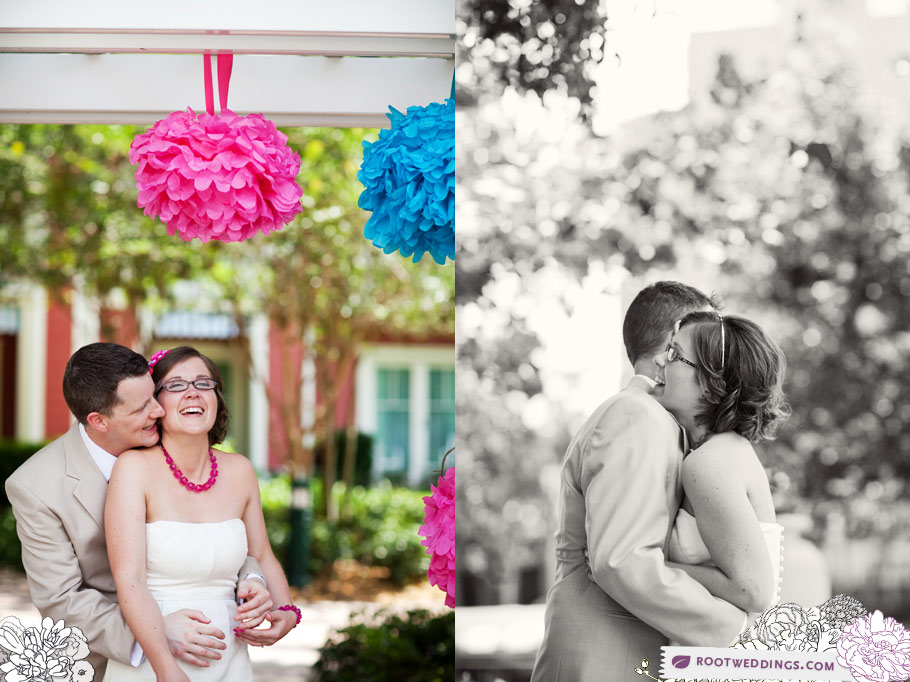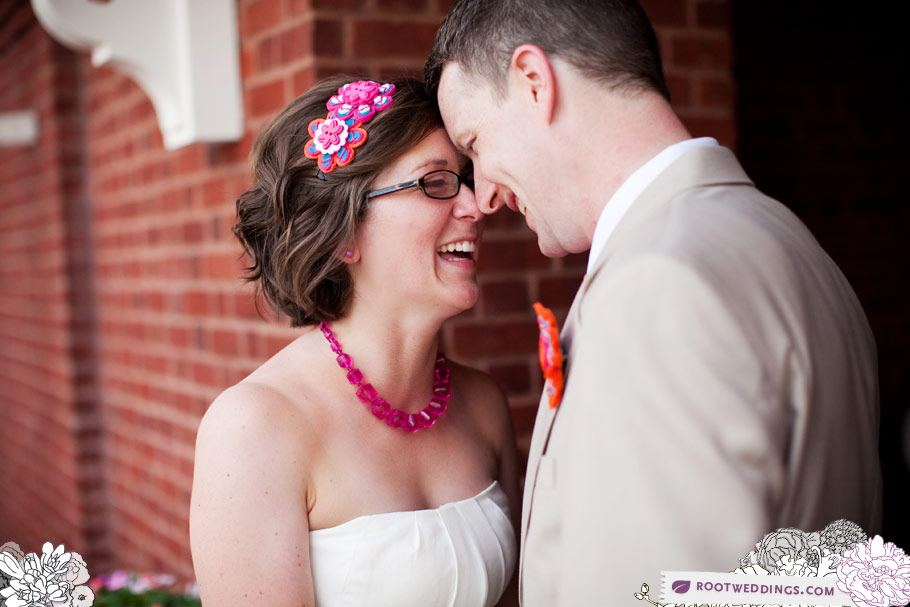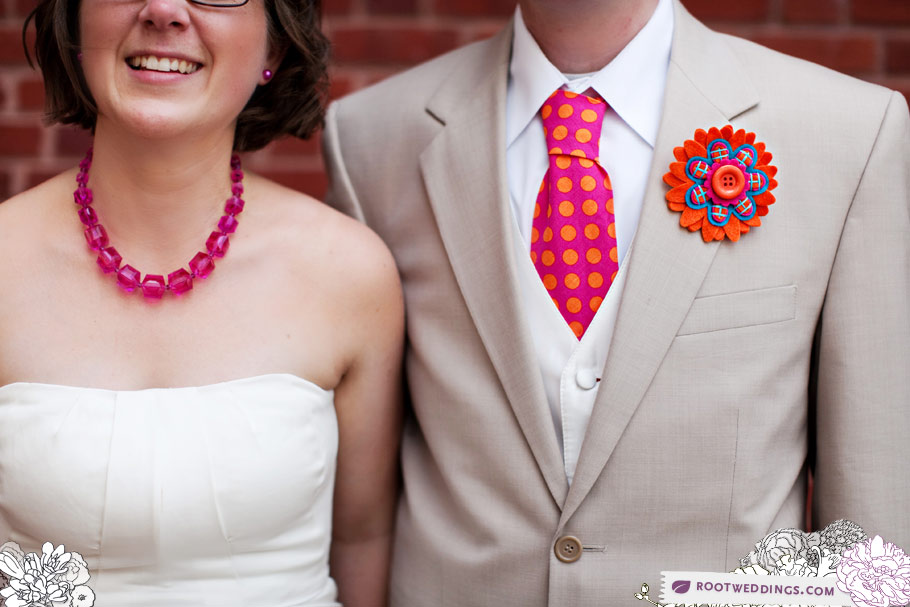 We caught Cassie taking pompoms to her car. :)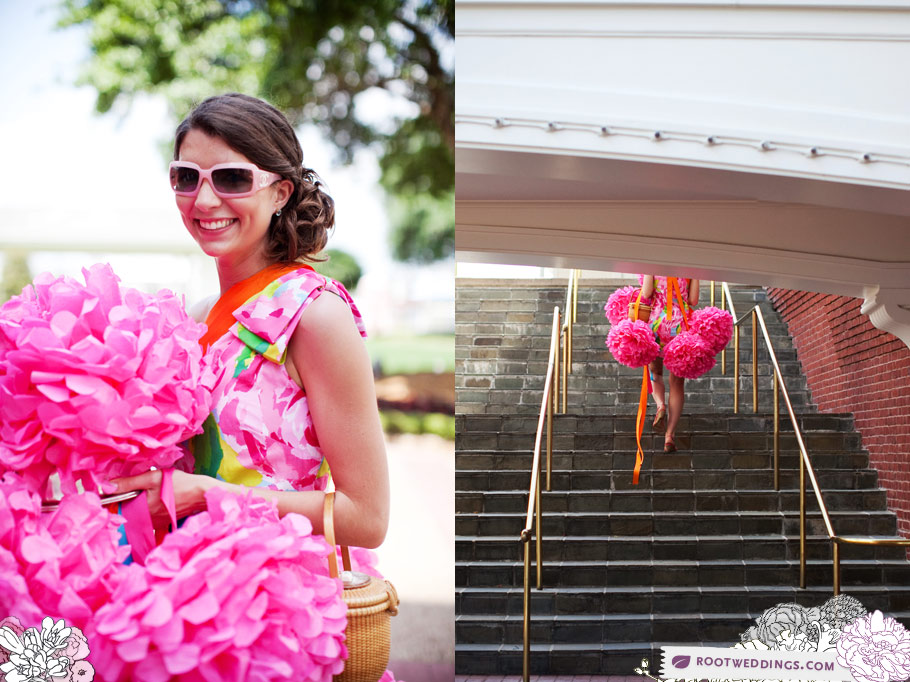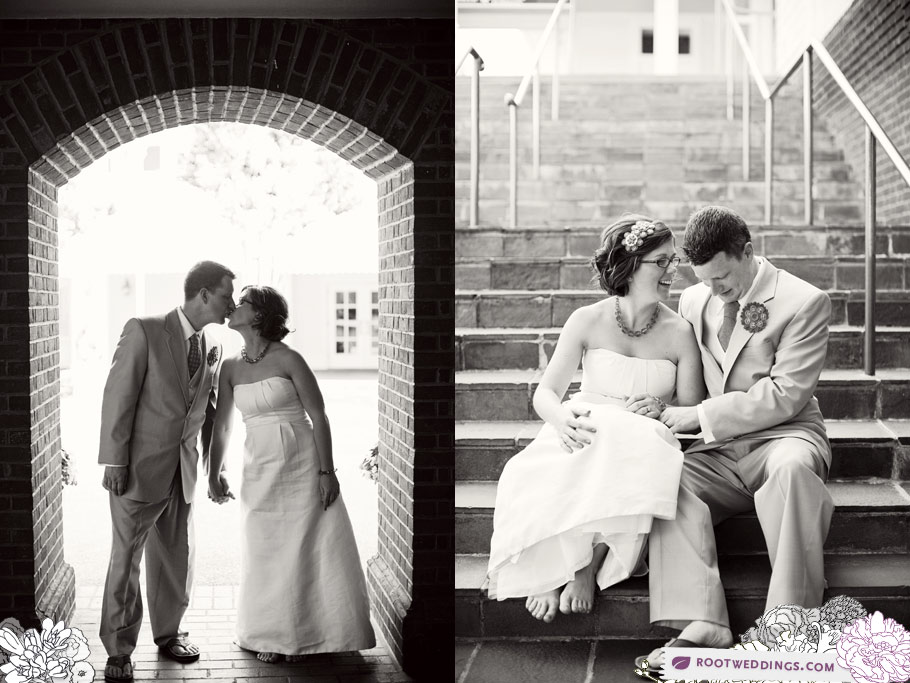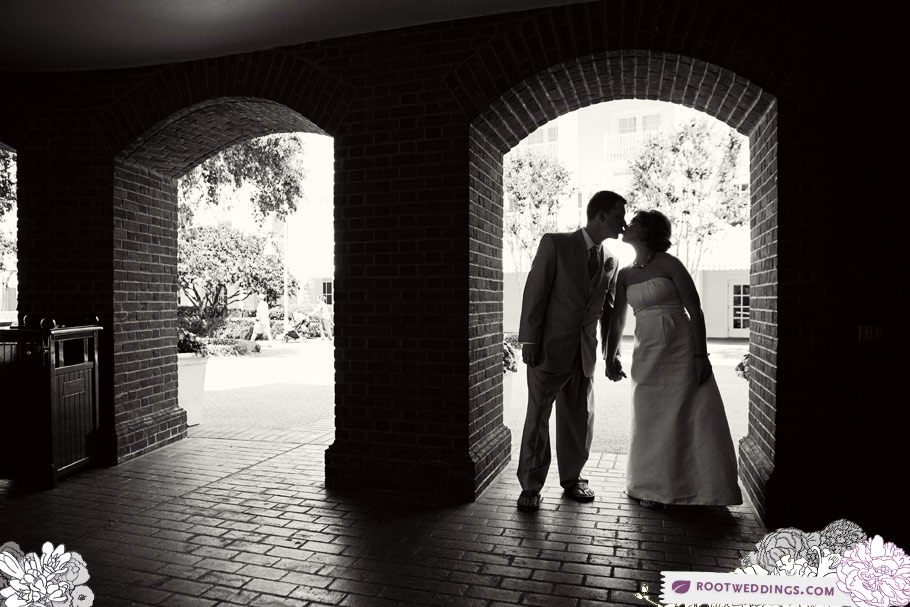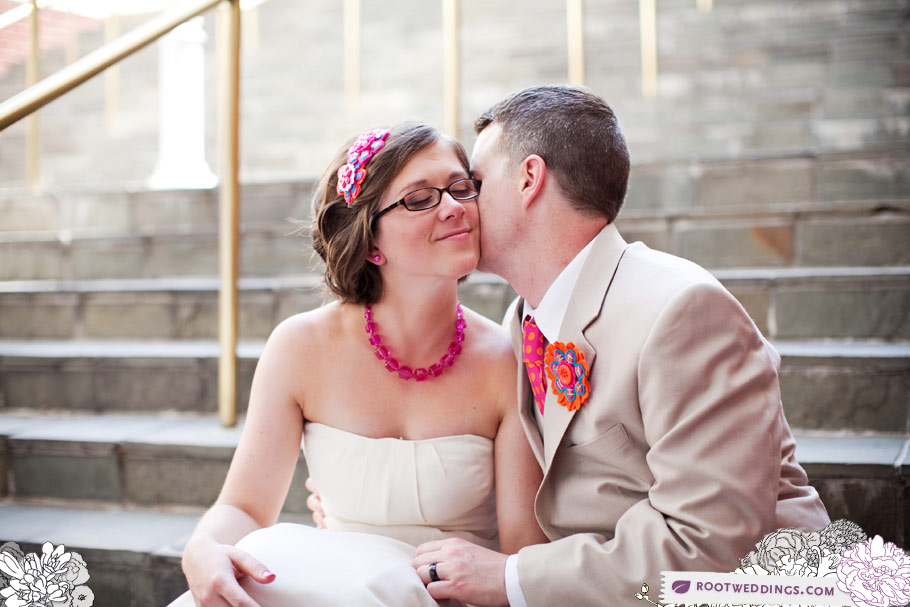 Erin and Rick, we love you guys! Thanks for everything! :)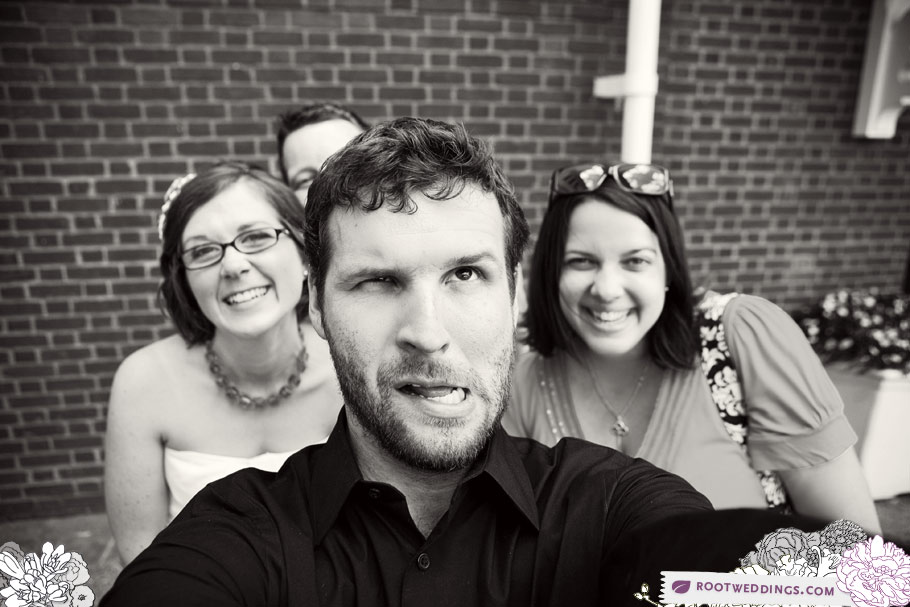 Some More Erin and Rick Fun!
Erin and Rick's Engagement Session
Erin and Rick's Welcome Dinner

Erin and Rick's Wedding Part I

10 Responses to "Erin + Rick : Wedding Part II"
Oh my goodness… I think this one may be my favorite yet!!!! I'm ohhhhhing and ahhhhing like crazy wanting to re-plan my own wedding from 12 years ago! :)

Darby on July 20th, 2011 at 4:19 pm |

Love, love, love! What an adorable wedding!! :) Great job capturing the cuteness Roots! I love the sixth from the bottom. Stunning!

Lydia on July 20th, 2011 at 4:42 pm |

Lydia just told me to check this out (parts 1 and 2). She was right. What a treat. The details and colors make me smile. As usual, your photos and captions are perfect. Thanks for sharing all your beautiful work. Best wishes to the bride and groom for a love of life and a long life of love.

Maria Svensson Francis on July 20th, 2011 at 4:52 pm |

Congrats Erin and Rick!! I love all the fun details and happy colors!!! Which, by the way, did the guests purposefully get decked out in pink, orange and blue or was that a happy coincidence?

Lorie on July 20th, 2011 at 4:55 pm |

"I find it a little rude they just show up for cake and leave, but whatever… ;)"
That made me crap up! :)

Danielle O'Donnell on July 20th, 2011 at 5:42 pm |

Thanks everyone! We were so happy to have the Roots photograph our wedding! Lorie- They were encouraged to simply wear "bright colors." :o) If you saw our invites, you would think most people would have gotten the hint about color from there.

Erin Espitee on July 20th, 2011 at 8:36 pm |

i love this wedding!! i want this bride to plan mine when it's my time!!

Stefanie on July 21st, 2011 at 7:11 pm |

Amazing wedding! I love the photos!

Linda on July 25th, 2011 at 9:12 am |

Love absolutely everything!!! How incredibly FUN!!!

Trish on July 26th, 2011 at 4:31 pm |